/
/
Discover Europe for less: 5 budget-friendly cities to explore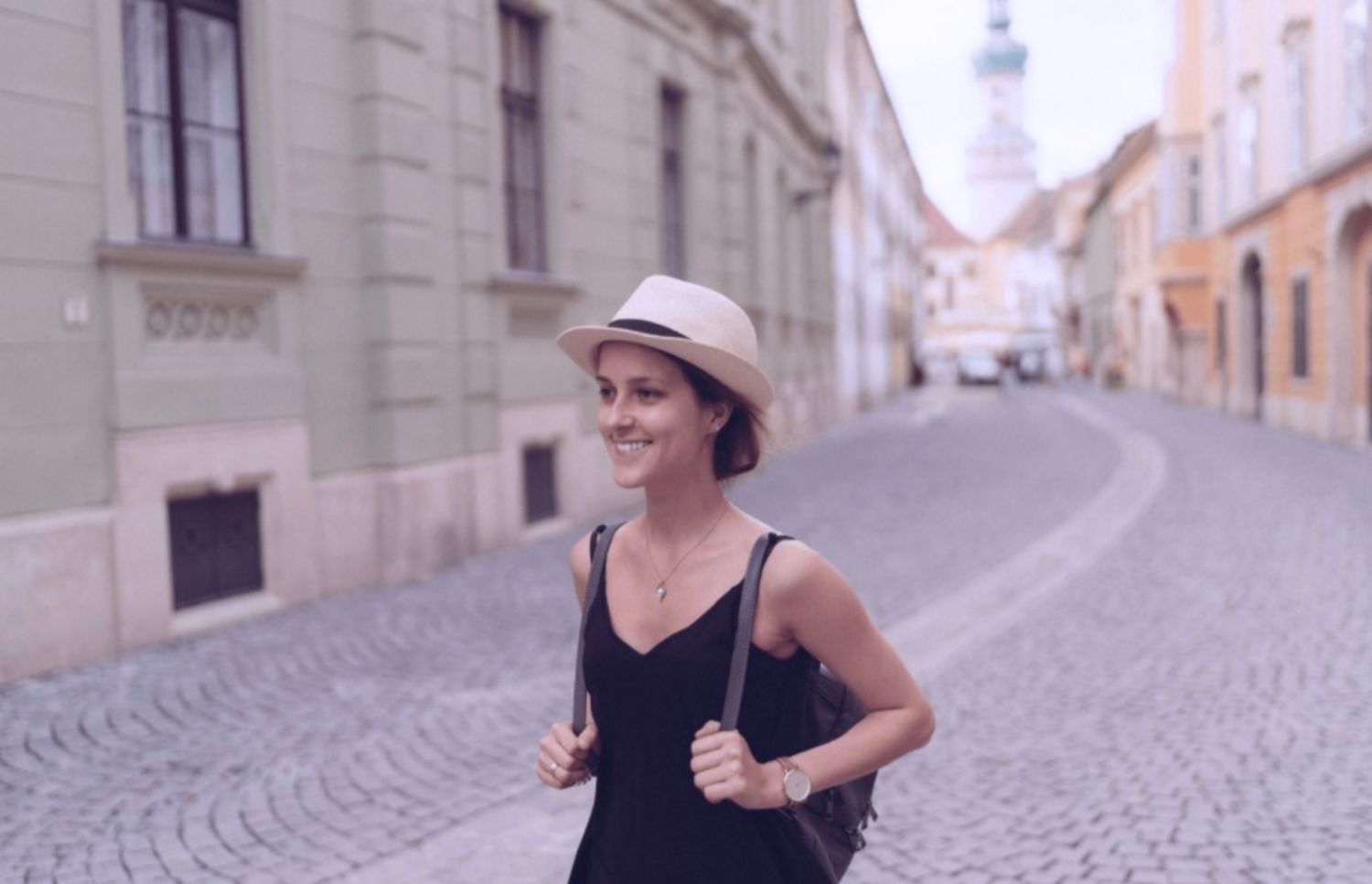 Going on a solo trip is so rejuvenating, no matter where you go. Of course, being on a beach in Australia is a change of scenery, but if I had to budget so much for each solo trip... Well, I'd go every 5 years instead of 5 times a year! 
What I like is both to make quality trips, but also to be able to make several in the year. It's really nice to be able to go away more than once for not very much money, especially in Europe where everything is close by. You don't need to fly 24 hours a day to get a change of scenery, rest assured!
After several years of cheap solo travel in Europe, I'm going to share with you some of the cheapest cities in Europe that will make you travel in time and space during your next solo trip.
In Krakow, for its history, the first of the cheapest cities in Europe
The most beautiful city in Poland, they say. Its historic centre is even a Unesco World Heritage Site. It is a city that I find full of history, but also with a cultural and architectural heritage full of authenticity. 
When you arrive, I advise you to buy the Krakow Card which will allow you to have unlimited access to public transport (including the bus from and to the airport, that's practical!) as well as to 36 museums and monuments of the city. 
Krakow Card: 32 euros for 3 days. 
The access to these monuments includes the Basilica of St. Mary, which simply dazzled me. 
The interior of the Basilica is decorated in a gothic style, it's like a firework display of colour and grandeur that leaves you speechless. I was so immersed in it during my visit that when I heard the trumpet player announcing every hour, I jumped.
Back to the old town, and still in the first of the cheapest cities in Europe: Stare Miasto. At the market square, you can find the Cloth Hall where you can buy many local creations, the Polish Art Gallery with works from the 19th century, or the Rynek Underground.
The area is also known for its Wieliczka Salt Mines, and a friend who had already visited the area advised me to go in advance as it was something to see. 
The visit cost me 20 euros. 
Between huge spaces, monumental work, artificial lakes, incredible rooms, statues... It's beautiful.
On the other hand, remember to take something not to be cold, because it's about 14°C down there!
Have you watched Spielberg's Schindler's List? I recommend it, and in Krakow, there is the museum of Oscar Schindler, who was a Czech industrialist who saved as many people as he could in his factory during the mass extermination of the Jewish people. The factory has been turned into a museum and I personally really wanted to visit it because the film moved me. 
To finish with one of the cheapest cities in Europe, and continue with its history, you can go to the concentration camps of Auschwitz-Birkenau. It was a very intense visit that made me feel cold from the beginning to the end, but I know that if there is one thing that has marked me during my history classes, it is the Second World War. 
To get there, just take the bus from the Central Station for a one-and-a-half-hour ride.
A trip full of history and above all, a lot of knowledge for very little money. During my few days in Krakow, I stayed in a youth hostel called "the little Havana party hotel" for 15 euros per night. The atmosphere was great, the staff was very friendly and I met some nice people! 
I didn't have time to go to Lublin, but a girl I met at the hostel told me that it was a really great place to go hiking.
Auvergne in France, for some fresh air, authenticity, and beautiful walks
In my home country and you know why? It's the place where there are the most hostesses! (Wait a minute, I'll tell you more about that below...). And yes, I wouldn't have thought of it but finally, France and especially the Auvergne is among my 5 cheapest cities in Europe. But of course, there are many other
destinations to travel for cheap in France. 
You can reach this region by car, van, bike... It is the perfect place for a good
road trip. 
For a hiking enthusiast like me, I was served. I didn't start with the easiest one, but it's a must-do that a friend of the region had advised me: the Puy de Dôme. It's the name of the sleeping volcano of the region and you should know that the region is, in fact, a real laboratory where scientists come to study the behaviour of volcanoes for example.
The nearest town is Clermont-Ferrand. I went there for a short day to walk around a bit and I went to the Place de Jaude and especially to the Notre-Dame-de-l'Assomption Cathedral. It is so imposing and so special! 
Its walls are made of volcanic stone from the region, which is what makes the exterior colour so dark.
During the same day, I took advantage of the time available to me to taste the culinary specialties of the region. My choice was... Truffade! Like a cliché of the French, I love cheese: truffade is fresh Auvergne tomme, sautéed potatoes, garlic, green salad... Everything I like in fact, and it cost me about 18 euros.
Spoiler: it was TOO good. For that alone, and because it is one of the cheapest cities in Europe, I'll be back.
I think that eating alone in a restaurant is not common! What do you think? 
I would advise you to go through Les Gorges de la Truyère if you can. I took the D909 to get to the foot of the Viaduc de Garabit, then I went down to visit the Truyère Gorges... in a canoe! I found what I needed at the Garabit Mallet water sports centre: I put on my best sun cream, put on my cap and went! I took advantage of the calm and the beauty of nature, I had even planned my small sandwich which I ate on my canoe while letting me lead, it was very pleasant.
When planning my stay in Auvergne, I looked into the
different solutions for free accommodation
and finally used the safest, cheapest and most local way I found after reading
a testimonial from a woman who had tested it: SisterHome
. I always try to plan my trips in advance, so I contacted several hostesses in Clermont-Ferrand 4 weeks in advance to share an evening or two in warm company and soak up the region. 
I was welcomed by a great hostess. We had a great time together, and it was with her that I discovered the Truffade. I must admit, I went back to eat a second one the next day... Oops!
We spent the evening sharing our experiences as solo travellers as she too likes to go solo. It was a really enriching and authentic meeting, it was like going to a friend's house that I hadn't seen for a long time and we were telling each other about our latest adventures. 
It's good to be received by someone so warm and who knows a bit about the region, it's reassuring. 
A little further east, in Budapest, Hungary
From all over Europe, Budapest was easily accessible and really is one of the cheapest cities in Europe. The cheapest and fastest way is by plane, even if it is not the least polluting. If you plan ahead like I did, you can get away with about 50 euros round trip.
It's really a city where I felt very safe in the streets whether it was day or night, and Hungarians are really friendly, every time I went to eat alone the waiters would engage in conversation. 
I once again stayed in a hostel, The Hive Party Hostel, where I paid 50 euros for three nights. The perfect place to meet people and share our travel experiences! This is also what solo travel is all about, meeting unexpected people.
The local currency is the Hungarian Forint (HUF) and I found exchange banks almost everywhere. To give you an idea, 500 HUF is equal to about 1,50€.
What I liked about Budapest is that I didn't even need to use public transport, everything is very accessible on foot (which minimises the costs and ranks it in the cheapest cities in Europe).  
There is the St. Stephen's Basilica which was built in 1905 and dedicated to the first king of Hungary (Stephen I). Visiting the basilica is free, but to climb to the top of the dome and enjoy a panoramic view of the city, you have to pay 1000 HUF, the equivalent of 3 euros. But I promise you, it's worth it!
The Budapest Parliament is the third largest parliament in the world. To visit the interior, I paid 3500 HUF and it is a guided tour: from the side staircase to the old Chamber of Peers, the Dome Hall where the Hungarian crown is, and other gems protected by army guards.
It is really impressive, everything looks so precious. We finish with the Grand Staircase which is covered with a red carpet, when we go down this staircase it's like we are stars!
When you walk along the Danube, you can see a memorial to the Jewish victims thrown into the river between Buda and Pest during the Second World War. It's really upsetting... 
It was while walking along the Danube to find a quiet place that I watched the sunset.
The next day I went to Vajdahunyad Castle after a long walk. It was nice but I was a bit tired.
After effort... comes comfort. The Széchenyi Thermal Baths are the most famous in the capital: they are baths with water from the terms, rich in minerals, and with several pools of different temperatures.
You can also drop by City Park and go to Heroes' Square, which is nearby if you have the time.
I enjoyed my best meal in the central halls: there are stands of Hungarian gastronomy and big tables to enjoy it. I opted for the traditional Goulash, a nice discovery.
For a meal, it's around 10 euros in most Hungarian restaurants : so yes, it is one of the cheapest cities in Europe. 
See you in Budapest, probably for a small music festival! 
Heading to sunny Andalusia, Spain
It's impossible to choose only one city in Andalusia among my 5 cheapest cities in Europe.
Andalusia is notably Seville with its warmth, cultural mix with Arab flavours, and frenzied rhythms on flamenco.
My favourite place is in the Santa Cruz district, the Alcazar: a palace and its gardens of unspeakable beauty. It was used in the Game of Thrones series.
Strolling through the Plaza de España, located in Maria Luisa Park, and contemplating the imposing palace made of marble, brick, and ceramics, the sun beating down on my shoulders.
You can also admire more recent and contemporary structures, like the Metropol Parasol. And if you're hungry, I suggest you go to the Triana district and eat some good tapas and why not go to a flamenco show afterward. I'm a fan!
My second favourite destination in Andalusia, and another of the cheapest cities in Europe, is Cordoba (or Cordoba as my Spanish teacher used to say). I visited the Alcázar de Los Reyes Cristianos for 4,50 euros, different from the one in Seville but just as poetic.
I also stopped for a moment at the Puerta del Almodovar, which marks the boundary with the old Jewish quarter. And then I continued to wander through the small streets around the Jewish quarter, Juderia, where many flowers of all colours tickled my hair as I passed. 
I finished Cordoba with the city's Cathedral Mosque (Mezquita), endowed with an unmistakable oriental charm, with work that is full of art and history. The alignment of its columns is literally hypnotic and very satisfying for symmetry freaks like me. Admission cost me 11 euros, but you can also take advantage of the free entrance between 8:30 and 9:30 in the morning.
One last for the cheapest cities in Europe, for pleasure: Granada. This was the last city held by the Arabs and so we find the residence in which its rulers lived: The Alhambra (The Red Fortress). I paid 14 euros for the tour and came by bus, as I knew the tour would be full of walking, as there are 4 sites quite far apart. 
The architecture of the palaces is incredible, the gardens are soothing... Another majestic mix of cultures.
During my stay, I stayed in youth hostels that did not exceed 30 euros per night. I met a lot of French and Belgians, but also locals, especially in the restaurants. These Spanish people speak loudly! But I love this language, it's so beautiful. 
A destination preserved from mass tourism, Transylvania in Romania
After arriving in Bucharest, I decided to go directly to Bran, to visit its castle, a real fortress! A place full of history and legends of horror, ghosts, and vampires, as it was Vlad Tepes' (Dracula) castle.
I continued with my cheapest cities in Europe by visiting Sighișoara, the city of Dracula. It is a Unesco heritage site and has a really charming little mediaeval feel with pretty cobbled streets and colourful facades. You can stop for a Ciuc, the local beer, before heading off to admire the view from the towers and the Bell Tower.
I met a lot of locals, they are so welcoming. Whenever I needed information I would stop by a local to show them pictures and ask for directions, they were a bit shy but sometimes even accompanied me to the place I was looking for. Really too nice! 
After that, I advise you to go to Sibiu. Still in a mediaeval spirit, but a bit more alive. You feel watched... by what look like eyes on the roofs of the houses but in fact they are just ventilation windows for the attics.
Piata Mare and Piata Mica squares are lively, colourful and there is always a little smell of bread that makes me very hungry. You can also admire the first bridge in Romania cast in iron: the Bridge of Lies. It is said that if you lie on this bridge, the bridge might crack... So be careful...
The ASTRA Museum of Traditional Folk Civilization will immerse you in the largest ethnographic exhibition in Europe (under the open sky of course): a real trip back in time, the traditional houses were so cool, as were the mills and the wooden churches. Can you imagine how long it must have taken to build all this?
And now let's head to another of the cheapest cities in Europe: Cluj Napoca, which is somewhat considered the second capital of Hungary. You can even leave this city like me thanks to its international airport. It is a city that attracts a lot of European students, and yes, the cost of living is really cheap in Romania, and it appeals to culture lovers: concerts, shows, music, theatre, art, everywhere and all year round. 
I went to the National Theatre in Cluj Napoca, but also to the Museum of Fine Arts, and the National Ethnographic Park Romulus Vuia, which gives information about the history and traditions in Transylvania. 
It goes without saying that all the activities mentioned are free of charge.
The nightlife in Cluj Napoca is really something... I had a lot of fun, the parties are huge and there are lots of Europeans and locals. Also, the drinks are almost free, the most expensive cocktail I paid was 4 euros. 
Of course, I wouldn't leave the area without eating local food. With a lot of meat, cheese, and wine, it almost looks like France. I tasted the Nasal, a cheese traditionally matured in Taga, near Cluj, and in the desert, the papanasi. Yummy, and for little money ( which is why it is one of the cheapest cities in Europe)!
Restaurant prices are very affordable, between 5 and 10 euros for a very hearty meal.
This trip to Romania was one of the richest culturally and clearly the cheapest! Yet, believe me, I enjoyed it. You don't need much to learn, to get a change of scenery and to enjoy your solo holidays.
So, among these 5 cheapest cities in Europe, which one did you like the most? Are you more of a luxury traveller or more of an alternative traveller? 
Now it might be time to find out about cheap destinations for a solo trip around the world...
The editorial team:
Whether you are an avid traveller or a first-time adventurer, all NomadSister editors are passionate about travel. They share their advice and experiences with the desire to give you wings!
Who are we?