/
/
Hitchhiking Security Rules for solo female travelers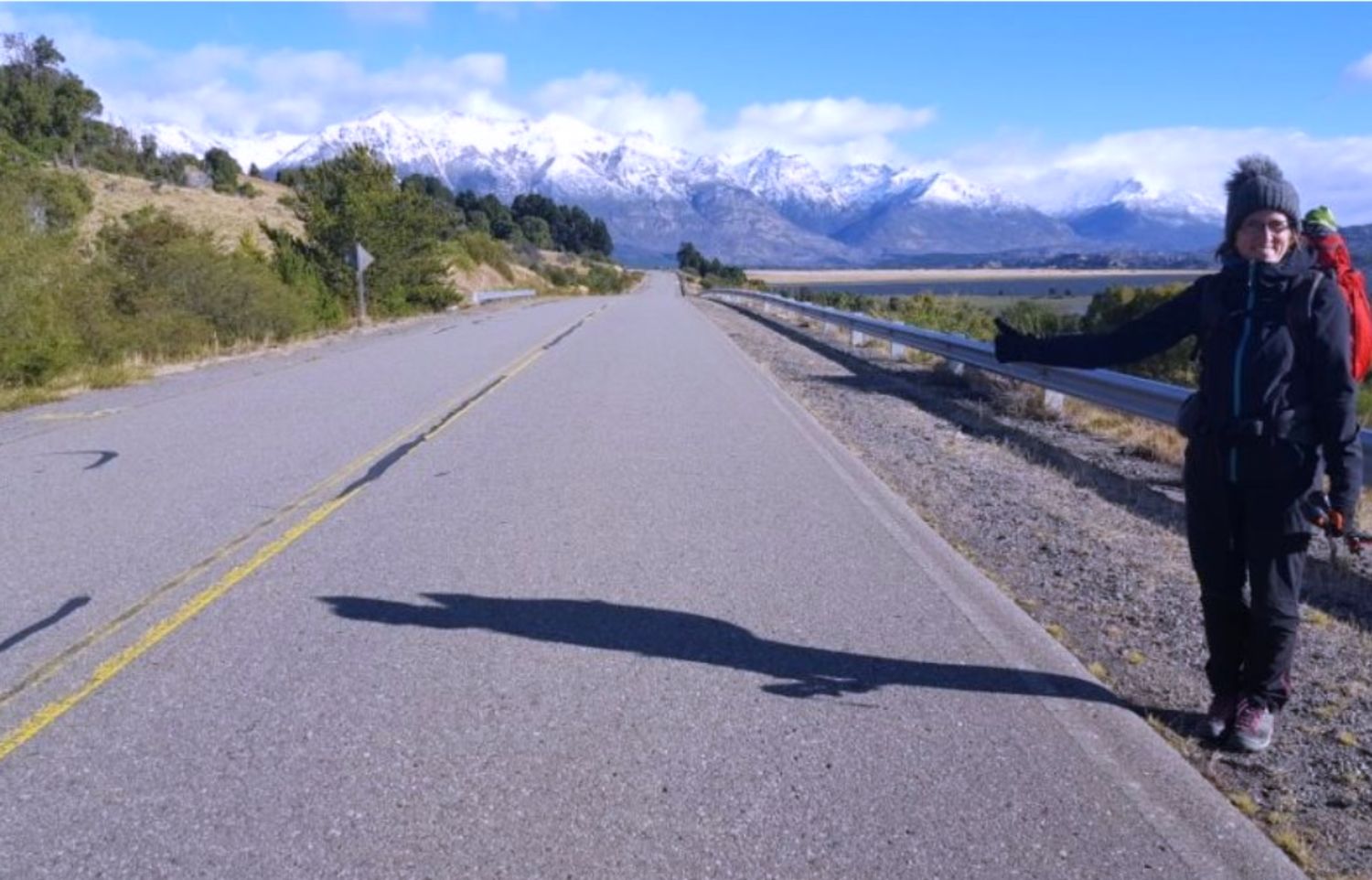 I hitchhike.
Look at the horizon of the road, standing, backpack at my feet, arm stretched out, holding a sign indicating an unusual destination. Smile at the passing cars, a friendly greeting of the hand, bet on the one that will stop for me. Waiting, alone, the unknown, what an immense feeling of freedom!
"Yeah and when you get raped in the back seat, you'll feel less freedom! "
…. That's what I hear every time I talk about my hitchhiking trip! It is in vain to explain that I have crossed all Europe for more than a year, that almost nothing happened to me. In spite of this one will answer me:
"Yeah, but you're lucky, you are not aware of the danger…"
Well, as a matter of fact, I AM aware of the danger. To start, we must stop thinking that there is a potential rapist on every corner. People aren't as rotten as we try to make ourselves believe. On the contrary, judging from my experience, people are great, generous, surprising. My most beautiful experiences of life come from meeting strangers!
"Yeah but the guy who stops to pick you up, I assure you he always has a little idea in his head …"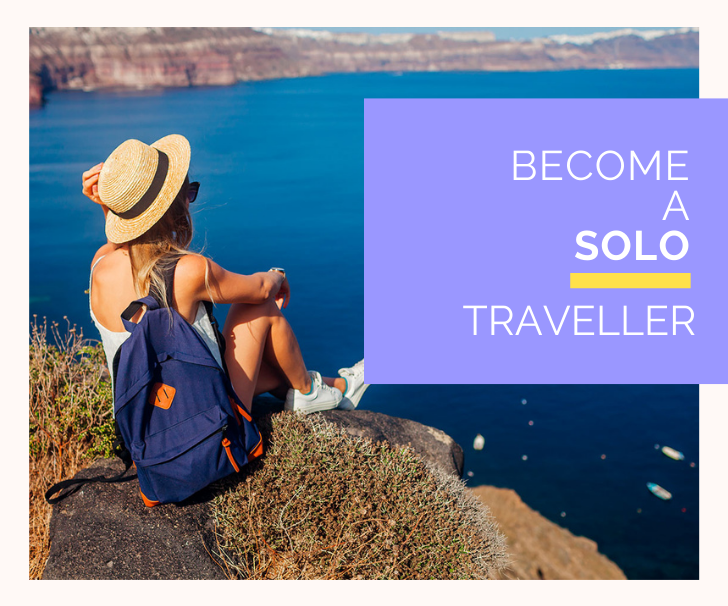 Actually, most of the time, they are women or couples who offer me a ride, female solidarity! Then, when they are men, I am not completely unconscious either. I know that I represent the potential male fantasy – a short quickie behind a bush with an innocent little hitchhiker in her short floral dress. To counter this, I have my safety rules: BUT ATTENTION, I share it based on the principle that the vast majority of men who stop to offer me a ride have just a generous heart and I take this opportunity to thank all those who crossed my path: bravo guys!
TIP # 1 / Photograph the license plate and send it to a friend. It is often quite radical
The car stopped, the guy dropped the window, "
you-go-where-I-go-me-too-ok-hop-on-OK
", but before hopping on the car, as naturally as possible, I photograph the license plate, then I send it to a friend immediately. After I get in the car, and I explain that it is my little "insurance" in case I come across someone who is ill-intentioned. Even if we do not speak the same language, I can always explain it. It does not create tension, on the contrary! It often creates hilarious situations that make the atmosphere very joyful! In any case, if the guy actually had the idea to make a detour through the forest, I think it killed his thoughts!
TIP # 2 / Your little floral dress, in the backpack!
I think the way we present ourselves is important. I am always outraged when I hear stupidities like "
it's her fault, she was flirting with them in a skirt!
" But at the same time, I don't want to take my risks. When I travel solo, I only put on my pretty outfits when I'm settled in a safe place. When I am on the road, there I turn into a fearless backpacker! Loose clothes to hide my shape, pants, belt, hiking shoes, military cap, no makeup, no jewelry, no cleavage. Well, no exaggeration either!
TIP # 3 / The attitude
If in reality you are rather shy, fragile and easily manipulated, hitchhiking trip is made for you! Because it will force you to change that! When you enter a man's car, you enter his territory, his den … It's up to you not to show yourself as a potential prey. Be smiling, but firm and direct. If the guy starts asking you questions like "you're single…" no naivety, be frank and prepared to this kind of situation.
TIP # 4 / Keeping your bag on your lap
It's not just a detail, it's important. Even if the guy insists on being the gentleman to put your bags in the trunk or in the back, be firm:
"
No, I need my bags with me.
– But you're going to feel uncomfortable at the front with your big bag!
– It's not a problem.
"
Even guys who do the hitch-hiking do the same thing, it's a basic rule to avoid your bags from being stolen, or if you have to get off the vehicle in emergency because there's a problem with the guy.
"Get off the vehicle while it's rolling??? "
Yes yes, if the driver does not want to stop despite your requests, you can test, you open the vehicle door, and the driver will stop! (In the worst case, throw away what you find in the glove box should be extreme – never tested that before, and you?)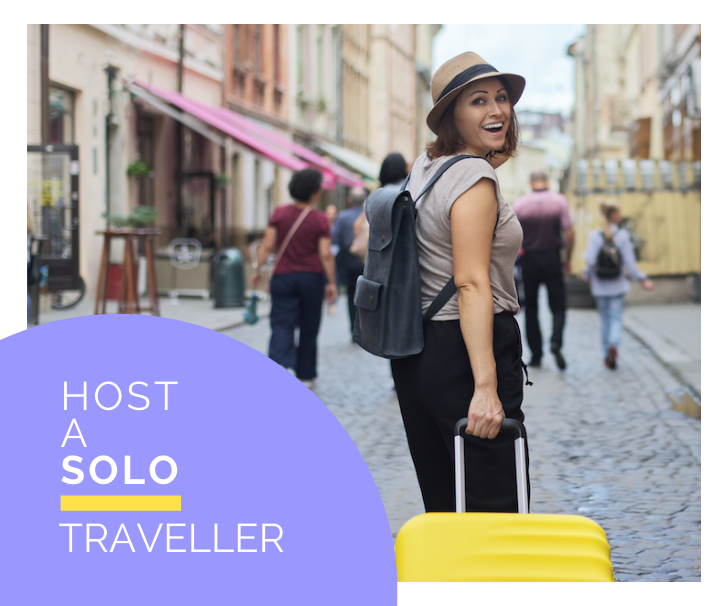 TIP # 5 / Avoid hitchhiking at night
It seems obvious, at night you are not visible, there are fewer cars, really, it's troublesome. To avoid being in this situation, I plan the duration of my journey: number of kilometers, numbers of changes of directions, types of road. If I have a long way to go, I leave early in the morning, and I always plan a lot of room for error.
TIP # 6 / Say you have a boyfriend…or not?
For a while, I would say that I had a boyfriend thinking that it would reduce the temptations. But I'm not sure it really works. It's perhaps even the opposite effect with married men… And then several times it even put me in ambiguous situations:
"Your boyfriend let you go hitchhiking alone?
– Yes, I'm quite independent and he trusts me.
– Independent…you are a sort of free couple?"
And there you go! The discussion turns to the wrong side…boyfriend or no boyfriend? I have no opinion on the matter. But on the other hand, I always try to tell a beautiful story, to make them dream (see my article on this subject) 
What do you think girls? You have other tips or suggestions to share?
ADVENTURE
|

ITINERARY

|

ROAD TRIP

The editorial team:

Whether you are an avid traveller or a first-time adventurer, all NomadSister editors are passionate about travel. They share their advice and experiences with the desire to give you wings!

Who are we?