/
/
The 5 reasons that drive you to take solo adventure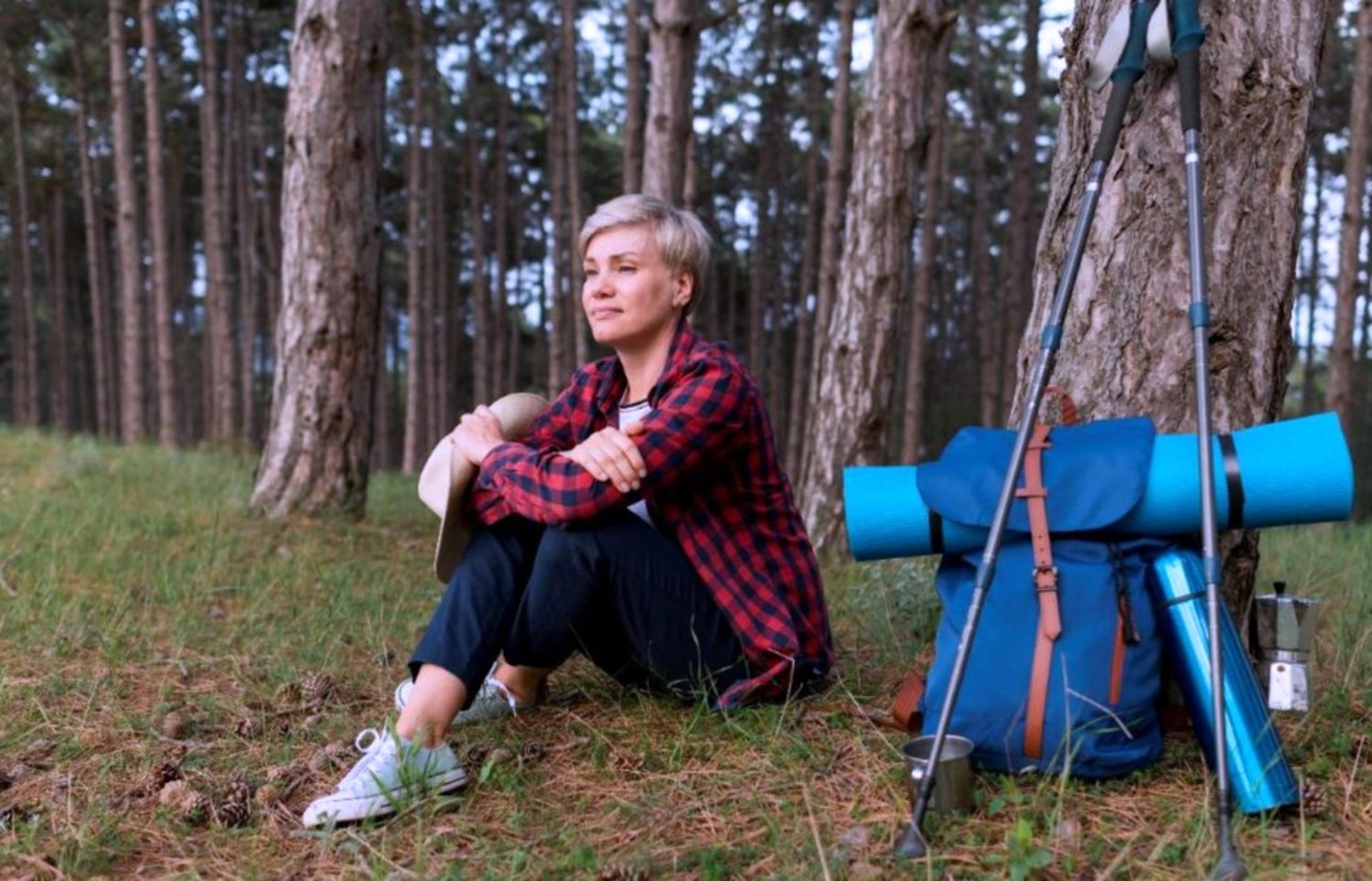 Solo trips are a lifestyle, the first time is always a big step, a step to take and for some, it is even a way to empower oneself or to go against the flow.
In order to understand the motivations behind solo travel, I have met women who have all been on a solo trip once or more times for a particular reason and who have explained to me the need that led them to take the leap.
When I say you, finally, who are YOU?
These women, who seek to empower themselves from the role of perfect mother or student that has been imposed on them without asking their opinion, and to regain their freedom. 
Many of them may seem shy or reserved, having no say, but perhaps they are much less so once they are alone, finally realising the strength they have within them. No longer needing to listen to what they have always been told, they decide to be free, to empower themselves and find their freedom as a mother, student, woman.
But Catherine is one of those women, who have always been forced to obey strict rules dictated by their family, husbands or even the state. Women from countries where their rights are often contested and for whom solo journeys represent in themselves an act of rebellion against everything they have always followed to the letter, against their culture, their society. 
These women who, despite everything, desire, deep down, to discover who they really are, what their path is, why they exist. 
Catherine is also one of those women for whom solo trips are a way to get away from everyday life and discover or rediscover a bit of their freedom to come back changed.
But maybe you're not a Catherine, so what is your own need?
Little by little, one step at a time, these solo journeys that did not seem to be a priority for them finally allow them to gather their minds and to choose, this time, how them, and only them, wish to rebuild themselves.
And you, is that why you travel? Or is it for another reason?
Marie's case is her own, but it can represent, albeit in a different way, a whole lot of women. Women who feel tired or can't stand the routine anymore and don't know where they are going or what to do next. 
But Marie also represents simply those women who need to find themselves. These women who are tired of being overwhelmed by files and are looking for a way to disconnect.
That's where solo trips will help them. Through them, they can rediscover themselves, bring out the woman they really are. Taking a meditative walk through the forest trails would not have occurred to them and yet it is a good way for them to refocus on the moment and feel at peace.
No more work, no more phone calls, on these solo trips the important thing is to pause everything and enjoy the moment. Their moment, these women who are there, alone, in the new place, without anyone to disturb them, or to tell them what to do.
In this solo journey there is them, and only them, who are present. Their minds are freer, they can wander and think or rethink about new perspectives. The silence that surrounds them, which in the past could blur their minds, is today a sign of the peace and calm that they have regained, of the control they have, of their total disconnection.
These women are finally at peace thanks to these solo trips that have allowed them to refocus and find their real selves. Find the woman who is not afraid of anything, who is ready to give up this job that wears her down for something she likes, to transform her daily life and enjoy the moment a little more.
So, are you one of these women? Are you looking for your true self through solo trips? Maybe it's still not your reason to travel.
Myriam has her vision of the solo trips. She knows what she is looking for through them. 
All these solo trips they do, they will do them again for a good reason: the human aspect. 
This is what pushes them to take the plunge again and again: this uncontrollable desire to know more about this unknown world and all the riches that make it up, whether material or intellectual. An incredible landscape, an imposing monument, a lively conversation, different profiles from the four corners of the world. They are passionate and travelling makes them feel happy and free.
So, are you like Myriam? Do you have an unquenchable thirst for discovery? 
Carole has decided to go on solo trips a priority in her life even if it could be difficult. 
Women who have travelled through many countries in search of sensations and something to impress their readers. Those who always see further in terms of the perfect photo, the photo that will make everyone want to follow them in this adventure. This resplendent sunset, this campfire on the beach, this horse ride in the mountains, everything is a pretext to represent the happiness of solo trips at its best. 
A new destination, a new culture, a new activity, these women certainly love meeting and sharing but their goal, beyond that, is to inspire. To inspire their readers, to transmit to them the passion they have developed. 
More than anything else, they want to give them a taste for knowledge and self-discovery through travel.
Maybe these women are you. Maybe you are looking to make others want to follow you and discover their reasons and needs to go on solo trips.
In the end, perhaps it is you who manages to bring together all these motivations that drive you to go on solo trips. Maybe it is you who help these women take the step. Because in the end, maybe it is you too, the woman in search of freedom, reconstruction, disconnection and discovery.
Whatever your motivations, whatever your needs, the simple act of taking the step and coming back changed can inspire many, whether they know your story or not.
ADVENTURE
|

LIFESTYLE

|

TRAVEL

The editorial team:

Whether you are an avid traveller or a first-time adventurer, all NomadSister editors are passionate about travel. They share their advice and experiences with the desire to give you wings!

Who are we?