/
/
5 necessary items for solo travelers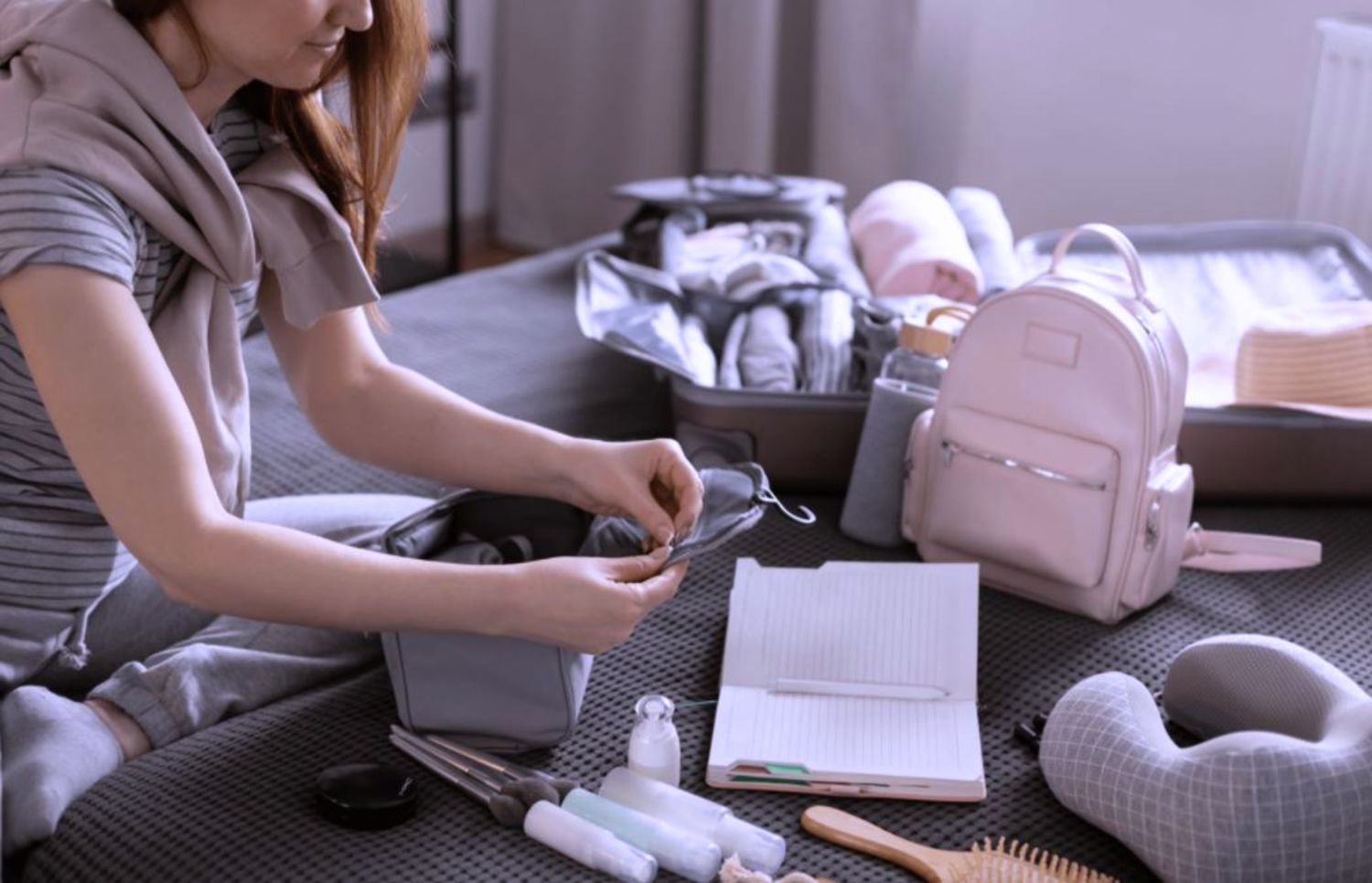 Do you know the necessary items to travel solo as a woman? You may not have thought about it, but don't worry, I did it for you.
After
reading the 10 tips to plan your first solo trip
, I was still a student so I made a little list in one of my notebooks, with everything I would like to have for my future trips. With each trip, I added a little more when I realised that I was missing things, sometimes useful, sometimes less so, but always as valuable.
So I made up two categories: the first is made up of essential items for solo travellers, some of which are really practical as a woman. The second one is items that are, let's say... secondary, but just as pleasant or fun!
Ready to go? Let's get started!
1. A backpack for backpackers, the most important of the 5 necessary items for solo female travelers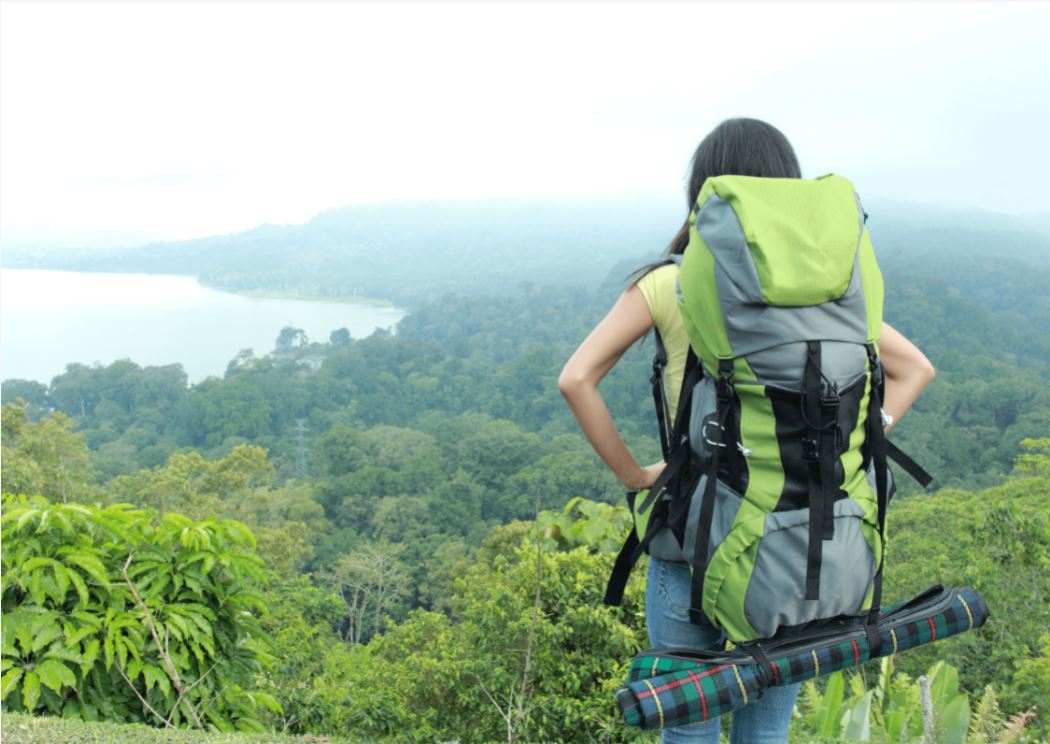 If you want to go on an adventure, backpack on your back, I have what you need. First of all, it will depend on your budget. As I was a student, I opted for the most economical solutions so I went to a brand I know well and which has (almost) everything you need when you want to travel: Decathlon!
I hesitated for a long time between two backpacks: the MT 100 Easyfit FORCLAZ and TRAVEL 500 FORCLAZ. In the end, I chose the second one, which was 20 euros more expensive but had more advantages.
It's a 50L backpack, with a lot of storage pockets, a removable top pocket (useful to put your papers for example and to be able to detach it), a rain cover, a large opening in the back to access the content easily, a lockable zip. This monster weighs 2.3kg and has a 10 year warranty, and if you want to optimize its storage, I advise you to have a look at
the secrets for a 7kg backpack
.
Not bad, right? And it's colourful, which makes a change from the dull coloured bags. For 80 euros, it was a great help during my first trips, especially despite my small size (1m63) and to this day, it is still my travel companion.
2. The Snaky cap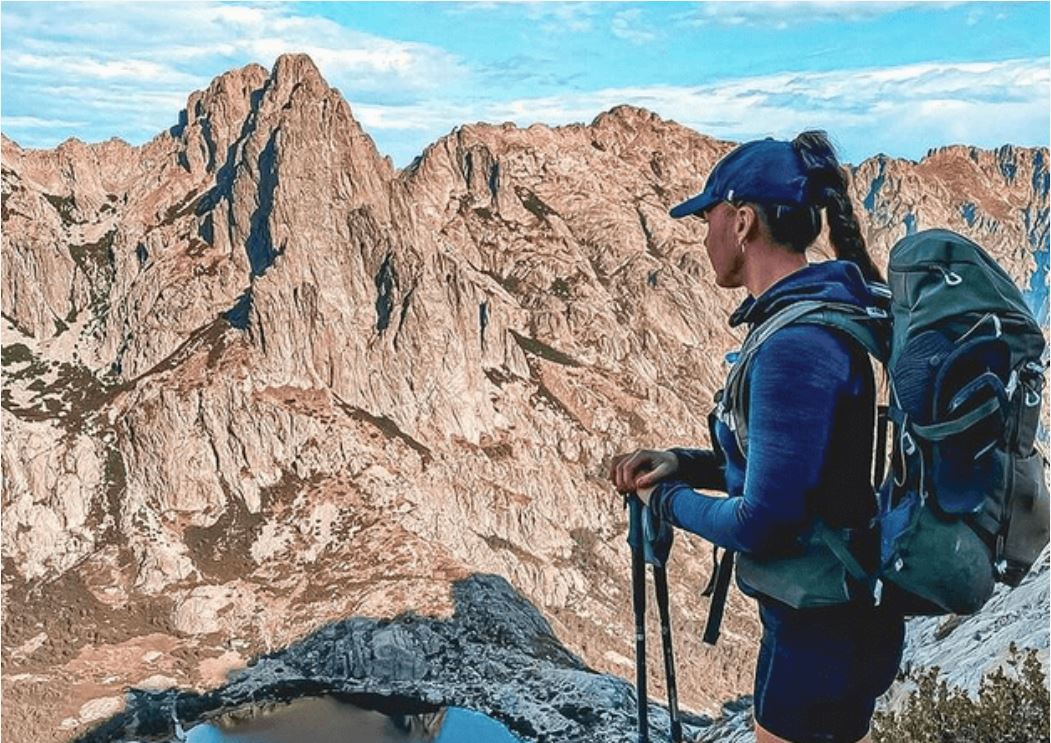 Girls, who hasn't ever wanted to get a high ponytail but couldn't because the hole in your favourite cap didn't fit? I'm one of them! It's something that has always annoyed me, I'm a high ponytail person, I'm not a big fan of low ponytails... Plus, the feeling of sweating when you have a lot of hair and you wear a cap and a low ponytail, is not very pleasant... And during a long hike under the sun, I'm not going to take the risk of not wearing a cap. Well, I've tried it before... and it didn't work out at all.
Just recently, I saw that a very inspiring young woman I follow on Instagram (
Camille Joun
) launched her Snaky cap brand with FINALLY that high ponytail hole. Bingo! It's French, made from 100% eco-friendly cotton, and it's adjustable to fit all heads and hair types.
It's my favourite accessory as a woman with long hair and I also use it when I'm doing sport. It's really a good investment for me. By the way,
which type of adventurer are you
, more like sporty or quiet?
3. The Gogirl Pee Standin'Up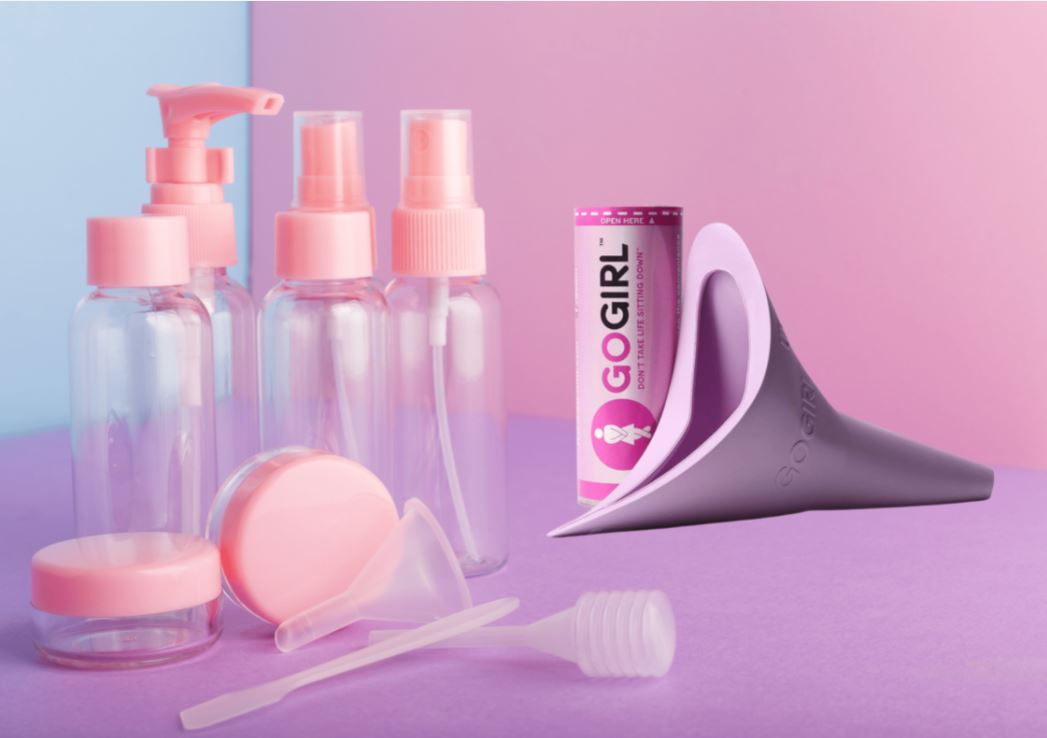 So yeah, this one's really pretty good! As much as I did a lot of bivouac with my parents when I was young and I was used to go to the loo in the middle of the nature, but sometimes it's really not practical. This revolutionary object now allows us to do our little thing without having to pull down our trousers. 
In fact, it's like a funnel that forms a joint with your body, it adapts to all morphologies, you just have to hold it between your thumb and middle finger and that's it with the Gogirl pee-standin'up. 


You can carry it in its little case and it's very light. Plus, it's silicone so you can reuse it simply by cleaning it with water after each use. 


You might get some intrigued looks because it's not very common but I assure you, all your girlfriends will ask you for the reference afterwards.
4. A connected watch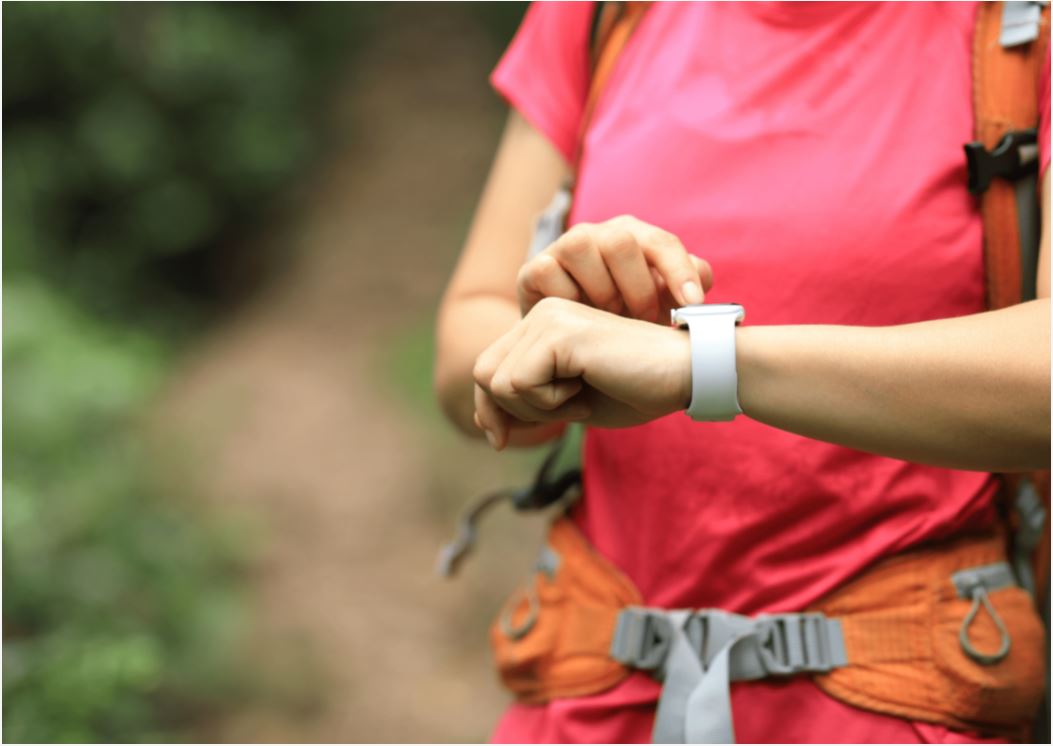 This is one of the must-have accessories that I find a bit expensive but I find very useful when travelling. It's one of the necessary items I find a bit expensive but I find it very useful when travelling. You can leave your phone in your bag, have your hands free but still have a lot of information within reach and quickly. 


The one I received is really complete: the Garmin Instinct (it's not necessarily the most reasonable price, but don't worry, I've done some research to find another, cheaper one). 


 It is compatible with my phone (iPhone) but also with Android, it has a battery life of 60 hours, I can answer calls or SMS with it, I receive my notifications, I can check the weather at any time. But above all, it is ultra-solid with an anti-reflection screen, it is water resistant, it has a GPS, a thermometer, it takes the pulse, it has all the functions to monitor my health (stress monitoring, sleep, hydration ...), functions for several sports such as swimming, weight training ... 


In short, I find it really perfect and very complete, which justifies its price for me. But for those who would be a little slowed down by this one, I can suggest you the Sigma ID-Tri: its battery life is 8 hours (perfect for a short day hike but you'll have to recharge it at the end of the day), it also has notifications linked to your phone, measures heart rate on your wrist, it's waterproof up to 50 meters deep... Honestly, a lot of features are similar to my Garmin, it also has sleep analysis, special algorithms for sports such as swimming, cycling or running or helps you when hiking thanks to its GPS, weather trends and route directions! 


5. Nomadic battery backup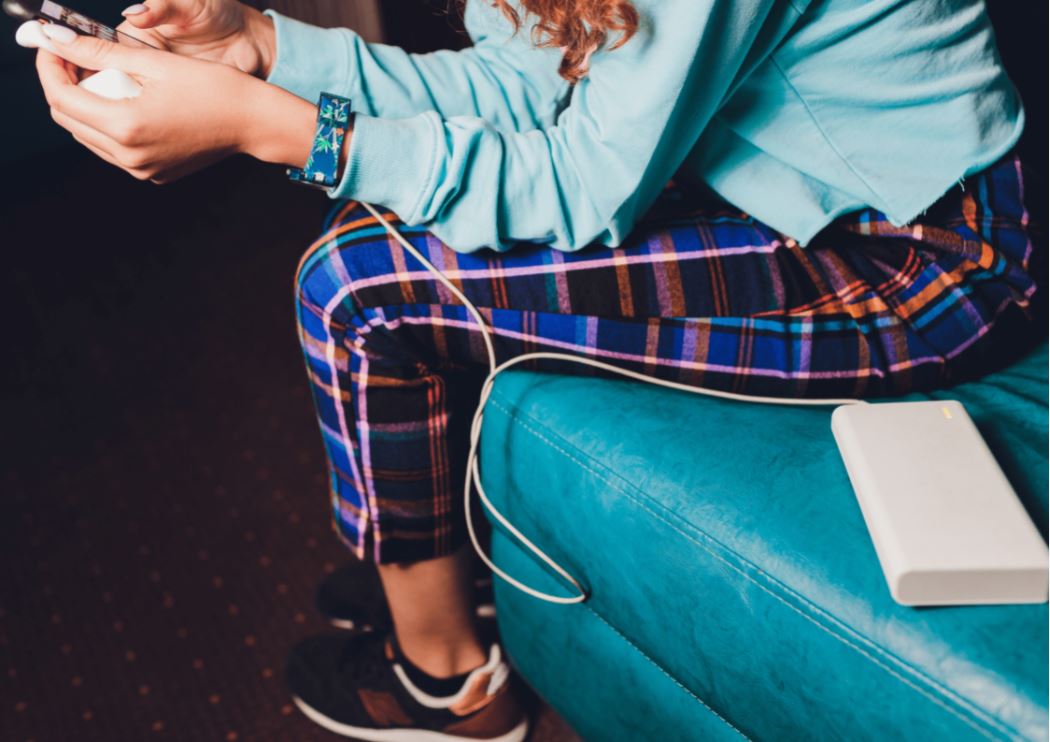 When we go for a few days of hiking, sometimes at night we need to recharge some of our devices, like maybe our connected watch! So what better way than with a mobile battery? The most powerful and inexpensive one I found is the Varta Powerpack 16000 mAh, it's small and doesn't take up too much space in the bag. The last time I went away for a week with it, I was able to charge my phone 5 times and my watch once!
If you meet people on your solo trip and spend the evening with them, you can even help them out because you can charge several devices at the same time, isn't that nice?
Now, let's move on to the small secondary accessories, which we buy for pleasure and a little less for practicality... This is just a bonus!
6. The passport cover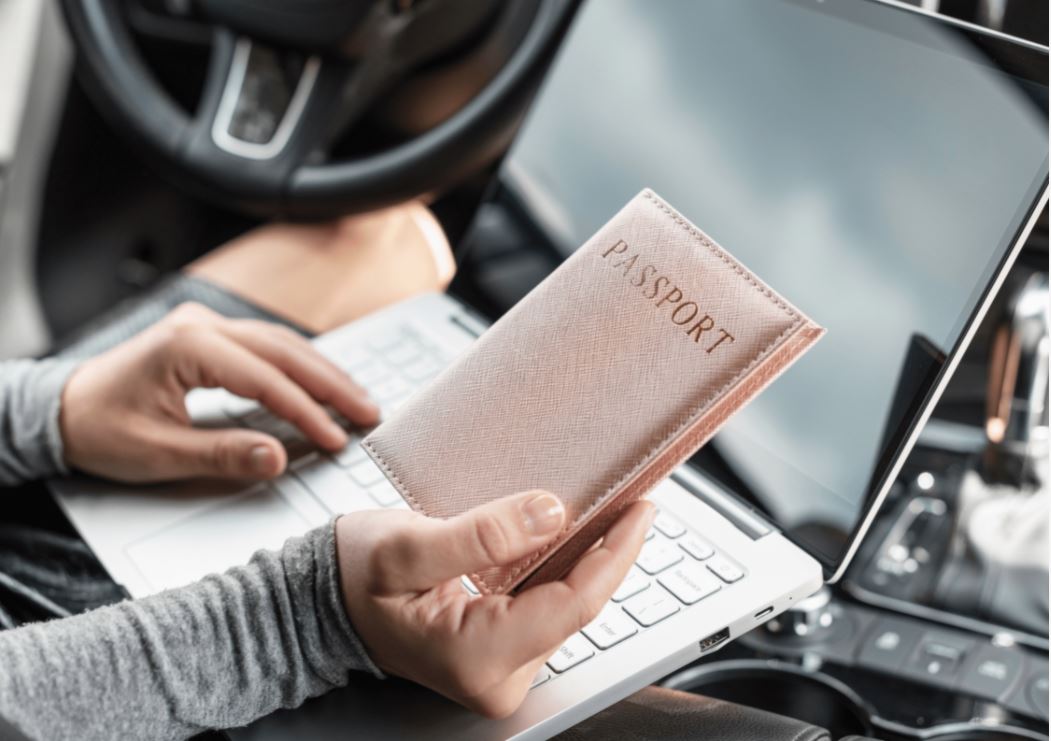 Well to tell the truth, I find it a bit useful, don't you? For example, a few years ago I lost my ID card so I only use my passport now, no matter where I go. And because I take it everywhere, it gets damaged very quickly and I just have to leave it in my pocket once on a rainy day, and oops... So I decided to buy a passport cover. 


Personally, I chose a Pylones, I find the patterns super colourful, super nice and it's not too expensive.
7. A travel diary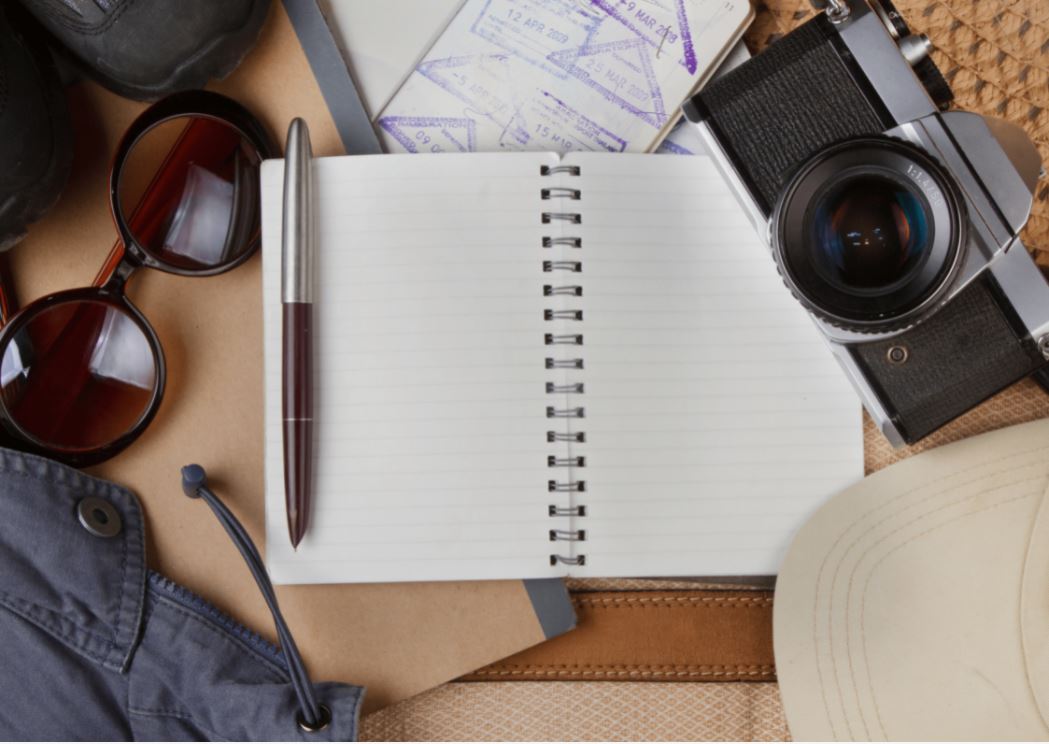 When I go somewhere, I often come back with lots of things in the little pockets of my bag, or in my jacket pockets, trouser pockets... Tickets when I visited monuments, a postcard I found pretty while passing in a market, stamps... And if I didn't tell you already, I'm a drawing fan. So sometimes when I need to take a break during the day, I sit on a bench and draw what's around me. It's a bit like a photo souvenir, except that it comes straight from my hands. And most importantly, it makes a notebook full of lovely memories.
I don't have a special notebook to recommend, but I would advise you to take one with spirals and quite solid. I have often been sorry for the purchase of certain notebooks which, as I travelled, quickly became damaged and the pages gradually began to tear. So, spiral it is!
8. A military survival kit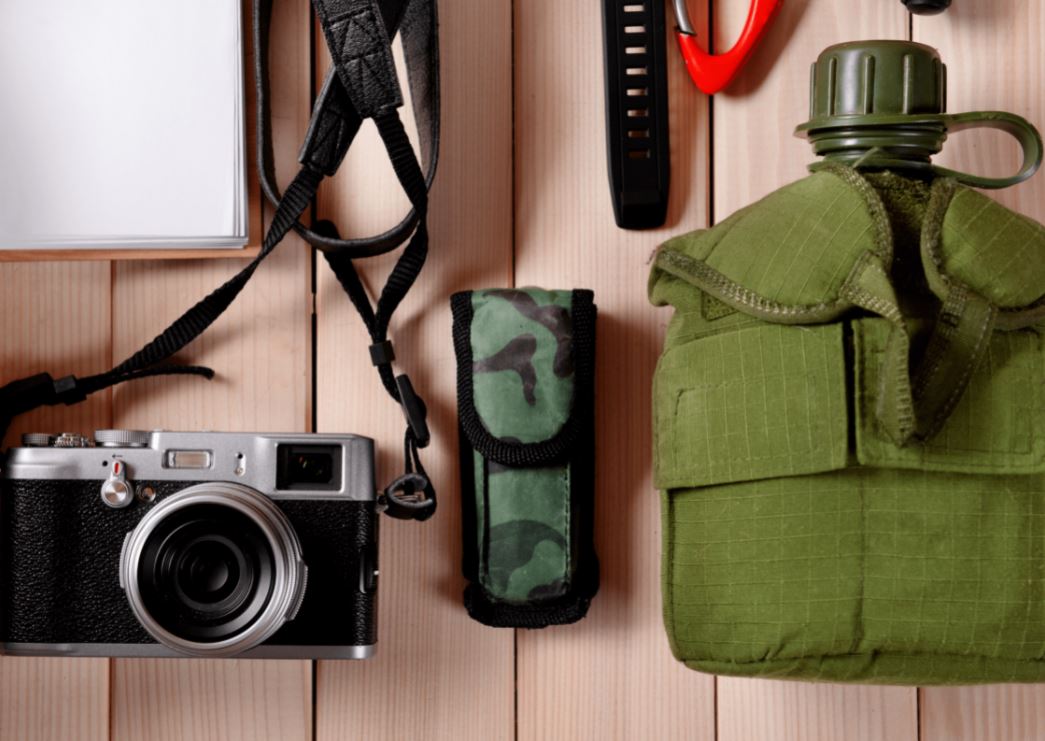 You never know what can happen to you and that's why I advise you to read the
6 unexpected things to anticipate when you go globetrotting
. So a military survival kit, why not? My father-in-law, who is in the army, gave it to me on my second solo trip. It's small and practical, in mine there's a compass, a torch, a survival blanket, an emergency whistle, a survival knife, a windproof fire starter and a tact pen.
All of this is stored in a small pouch that I always keep attached to my trousers with a carabiner. This is what I advise you to do, because if you lose your main bag and put your survival kit in it... It's lost!
9. The pocket washing machine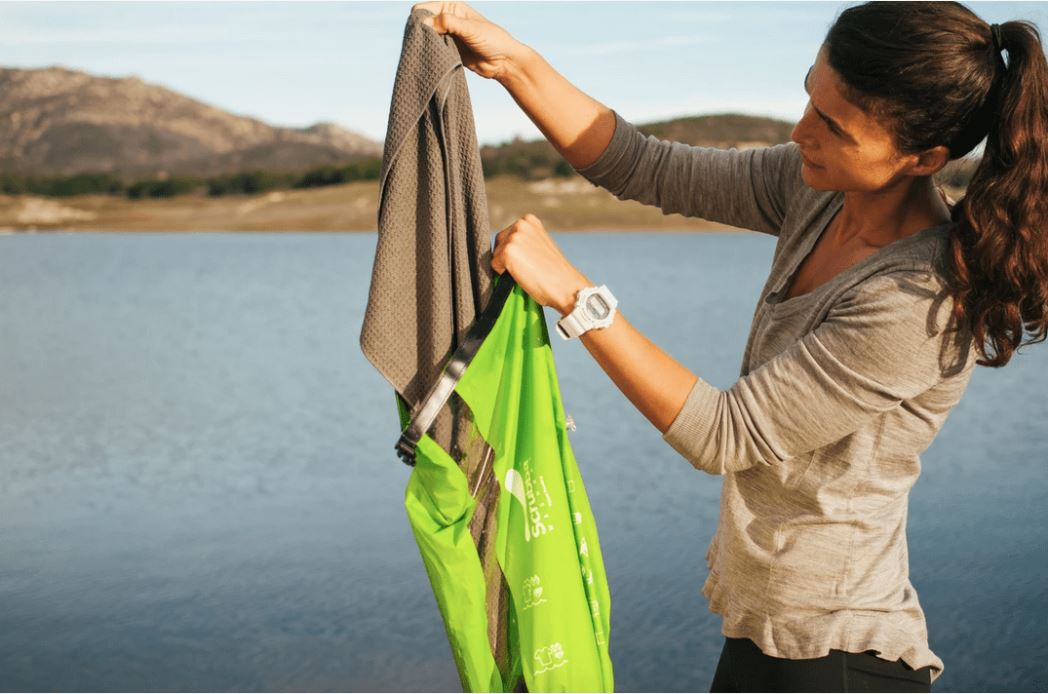 Did you know about it? Because, before my mum gave me one, I absolutely did not. In fact, it's a 180 gram bag in which you put your clothes, add water and detergent. Then you close it, take out the air and massage it to clean the clothes. Once it's done, you take the water out, rinse, and tada, it's over. It literally takes 5 minutes with Scrubbawash and that's good because doing your laundry is not one of
the 7 good reasons to go on a solo holiday
!
It's really handy because it allowes me to take less clothes in my bag and therefore to lighten my load a bit. There's even a mini version if you want to use it for just your underwear for example.
10. Waterproof camera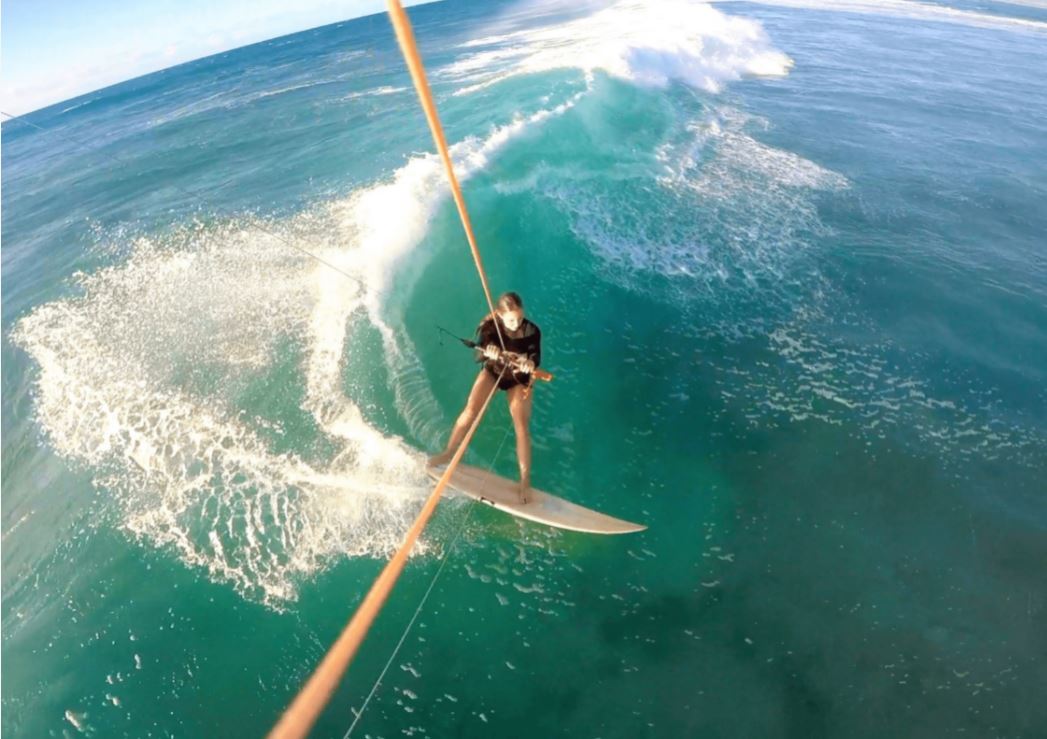 This is really the best to film the ascent of beautiful views while hiking or even while doing intense water sports.  
I really wish I could afford a Gopro Hero because they are all great, but the price is still very high, knowing that it is not a real necessary item. So I opted for the GOOKAM Sports Camera 4K wifi: it costs less than 80 euros, there is even a wide angle and the resolution is really qualitative, it is light, waterproof... You can even take pictures and it comes with an external microphone, batteries, a remote control. 


And like a Gopro of course you can secure it by buying accessories, whether it's on your head, your bike, your helmet... 


And that's it, that's the end of my top necessary items for solo travellers, don't hesitate to add them to
your checklist for a road trip
! Is there anything I've forgotten? Do you have an accessory you can't live without that isn't on this list? I invite you to visit our Facebook page and tell me in comments, it could help other solo travellers. 
TRAVEL
|

ADVENTURE

|

BUDGET

The editorial team:

Whether you are an avid traveller or a first-time adventurer, all NomadSister editors are passionate about travel. They share their advice and experiences with the desire to give you wings!

Who are we?