/
/
Top destinations for solo travel worldwild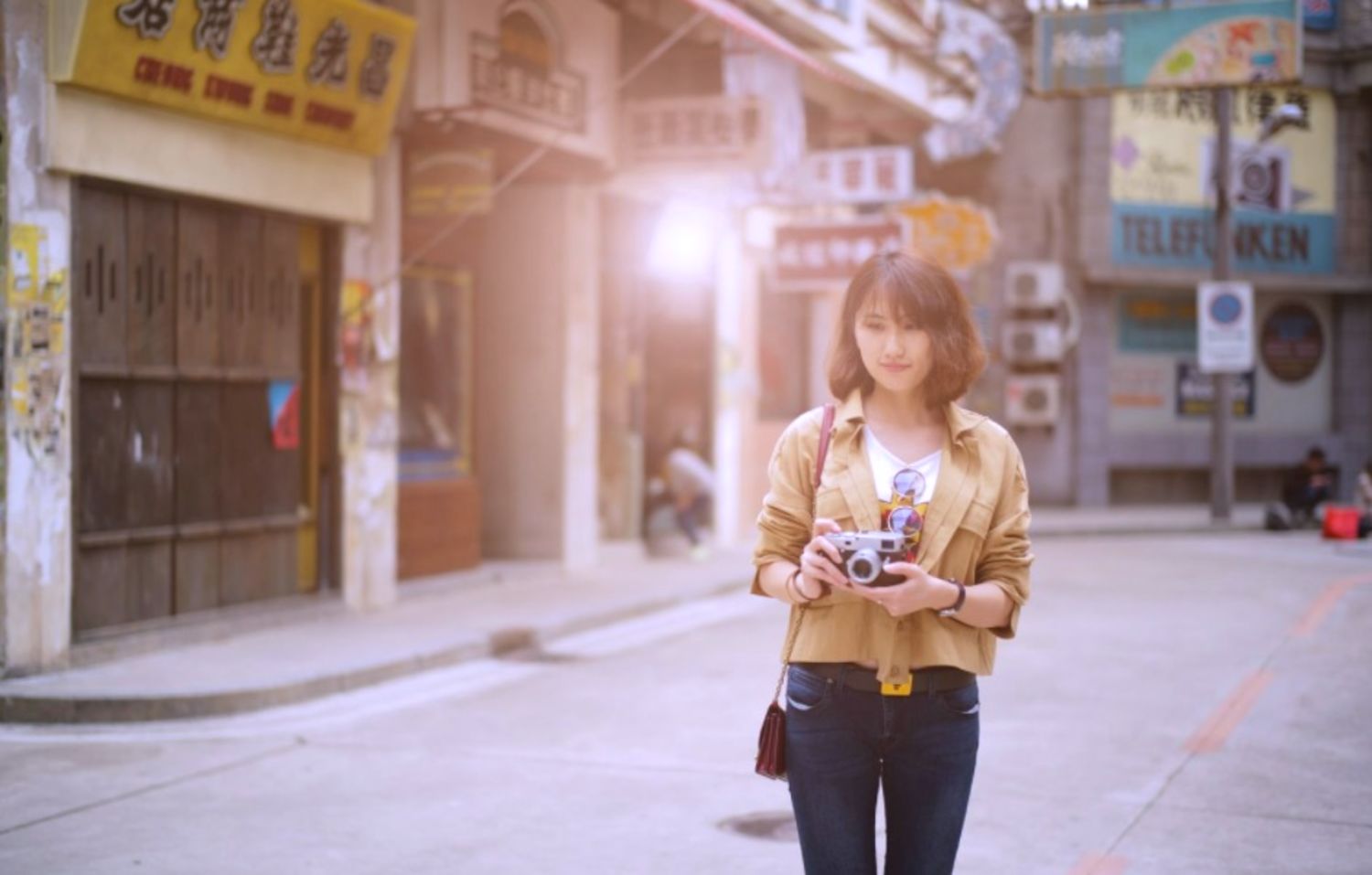 Commute, work, sleep, and the next day, it's the same thing.
I dream of escaping, for a moment, from my monotonous daily life. I close my eyes and imagine myself somewhere else: lying on a deserted beach with the warm sand under my feet, then on top of a mountain with the wind tickling the tip of my nose.
I'm determined to fly away to discover different walks of life, but the problem is that Sabrina, my best friend, still hasn't scheduled her vacations, so we can't choose our destination and see where the wind will take us.
What if I travel on my own?
After all, lots of women are doing it these days and many of them are writing incredible testimonials about their travels and even
tips to organise your first solo trip.
Discovering new horizons with only your backpack on your shoulders, that must be an amazing experience.
I have read several articles on the internet and I listened my desires and dreams. If, just like me, you want to start your first solo trip, or if you already did it, I invite you to discover my best destinations to travel solo in the world, combining safety and security, but also the discovery of new cultures and heritages.
It's time for me to take the plunge. Let's travel solo!
Japan : my favorite place of the best destinations to travel solo in the world
The country where the sun rises and where its culture and modernity are linked with tradition, it is a place to go at least once in your life. I have to say that, as a fan of manga, I can't really be very objective on this destination. And now that I've read
Christina's testimony about her travels as an Asian woman
, I'm determined to go there too.
Japan is a paradise for solo travelers, which is why it is one of the best destinations to travel solo in the world. Whether it's the subways or the train, they are so clean that you could eat on the floor. Personally, I don't plan to try it, but it's still good to know! Moreover, it's a safe country for women: for instance, the train companies have set up cars especially for us. No more suspicious looks or inappropriate gestures from you gentlemen, finally. There are also very few, if any, physical assaults.
Let's be honest, Japan is also associated with incredible natural landscapes. Like me, you must have already heard about Mount Fuji, but there are so many other places that are worth a visit: the bamboo forest of Arashiyama, the Itsukushima Miyajima sanctuary and so many other atypical discoveries that await us.
Unlike some destinations, the season does not matter because it will always be a good time to discover the country. During spring time, you can admire the cherry blossoms in parks and gardens. During summer, it's the season of festivals and each one is more colorful than the other. During winter, the extravagant illuminations of the streets will dazzle you. But personally, I would choose to go there in autumn to admire its golden and orange colors that are so particular. It is also the least touristy season, which would allow me to appreciate even more the serenity of this country.
Meeting with the kiwis of New Zealand
The island is also called Aoetearoa in Maori or the land of the long white cloud. It's a nice comparison, I think. I can already imagine myself in the Northland region, walking barefoot on its beaches that go on forever and on its paradise bay with 144 islands. It's a sight to behold.
I'm talking about the North, but the South of the country looks just as magical. Mainly dominated by greenery, it offers to nature lovers a huge choice of natural parks: lakes, snowy peaks or big glaciers, you won't know what to explore first. And how could you not pass by Queenstown, one of the most popular destinations in winter.
In addition to its breathtaking views, New Zealanders are known for being very welcoming and caring: I've read many testimonials from female travelers who are fond of the locals: "They immerse us in their distinctive culture and provide unforgettable experiences." And for solo female travelers in particular, this is the place to be, especially if it's your first time.
Did you know that this is the first country in the world that gave women the right to vote? I already love it!
Everything small is exquisite, like Singapore
For those who  are traveling solo for the first time and who are afraid of insecurity just like me, don't panic, security is the government's priority. There are surveillance cameras everywhere in the city. It can look a bit like Big Brother, but at least you know you are safe.
When I see pictures of Singapore, I feel like I'm jumping into the future. Even more if you go to the must-see place of the city: Gardens By The Bay, huge futuristic gardens straight out of an animation movie. It's a bit like Back to the Future in a more modern version: impressive, but at the same time super exciting. This is one of the reasons why Singapore is one of the best destinations to travel solo in the world.
Although this city is rather futuristic, it does not mean it's not extremely colorful. The facades are all colorful, especially in Little India, the Indian district of the city. There, you will be able to stroll in the streets decorated with flowery or luminous garlands. And to enjoy the view, Sunday evening is the best time to stroll through this district, it guarantees you music and animation.
What is also good to know is that Singapore is a very clean country. My colleague Charline who stayed there for ten days told me that she had never seen a city that is so well maintained. She even told me that they had set up a cleaning day: hundreds of Singaporeans are volunteers to clean the streets of the city. Mr. Clean has to be on his toes.
Welcome to France, the country of baguette
France has been the world's first touristic destination for years, and many travelers are attracted to it. Obviously, when people think of this country, the first thing that comes to mind is Paris, the city of lovers, its architecture, its art, its iconic history. As a proud Frenchwoman, I think you might be surprised to see what other regions we have to offer. They all have their own culture, and that's why my country is so rich.
For those who love sunbathing on long sandy beaches, the Mediterranean coast will be your ally. Personally, I prefer the ocean and cycling along the coast, and for that, nothing better than the west coast of the country. But the French countryside is just as famous: many tourists perceive the rural life as very romantic and even prefer its peaceful side, which contrasts with the effervescence of the big cities.
And then, France is also the food capital of the world, which means superb gastronomy with a great diversity of tastes and specialties: tartiflette, beef bourguignon, crêpes, quiche lorraine... I won't give you the whole list, it could take a while. But in any case, I am already licking my lips.
To travel safely, you can't dream better than France, thanks to this
online platform that puts you in touch with trusted hostesses
. A way to meet authentic and inspiring women.
Let's conquer Canada, the second-largest country in the world
Canada is a large country in North America and offers a lot of possibilities for its travelers. This country is in my list of the best destinations to travel solo in the world because I love being outside, and Canada is the place to be for people like me: more than 40 national parks and nature reserves are located there. Mountains, rivers, glaciers and coastlines, you won't know where to start, and neither will I. I just want to take my backpack and jump on the plane. As someone who takes her entire house with her when she goes on a trip, I'm going to have to look for
tips for a 7 kg backpack.
For sports lovers, whether it's skiing, biking, hiking, climbing and other activities finishing in -ing, Canada is made for us. The city of Vancouver is THE city to go to get a lungful of fresh air. And for hockey fans, you should already know that Canada is the birthplace of this sport. How can you go there without going to one of the many field hockey stadiums in the country and enjoy a game that can be, as I saw on some videos, a bit rough.
In winter, Canada is all the more impressive. If you decide to go there during this period, you may have the chance to admire the Northern Lights in the Yukon region, go ice skating on frozen lakes and rivers or go for a dog sledding trip in the North of the country. If there is one activity that I'm eager for, it's to meet these balls of fur and share a moment with them. And on your way, you may also meet beavers, bears or caribou, but also new species of whales that we cannot see anywhere else.
Each time another season comes, it is a total change of scenery. The landscapes evolve, and you can admire totally different landscapes. I don't know about you, but it makes me want to buy my ticket and why not
stay at Caroline's, Muriel's or any other hostess's place
who will be able to show me her favorite places, depending on her availability.
It's up to you now!
I don't know about you, but I really want to go somewhere else and immerse myself in a new culture that is completely different from mine. The choice was difficult, but I will let myself be tempted by a good sushi dish in Japan. In order to feel completely free and comfortable, I will follow the
8 tips for shy solo female travelers
.
And you, which of my best destinations to travel solo in the world would you choose ? You can give me your answer in the comments on our Facebook page. I can't wait to read you !
ADVENTURE
|

LIFESTYLE

|

TRAVEL

The editorial team:

Whether you are an avid traveller or a first-time adventurer, all NomadSister editors are passionate about travel. They share their advice and experiences with the desire to give you wings!

Who are we?