/
/
Best places for holidays with friends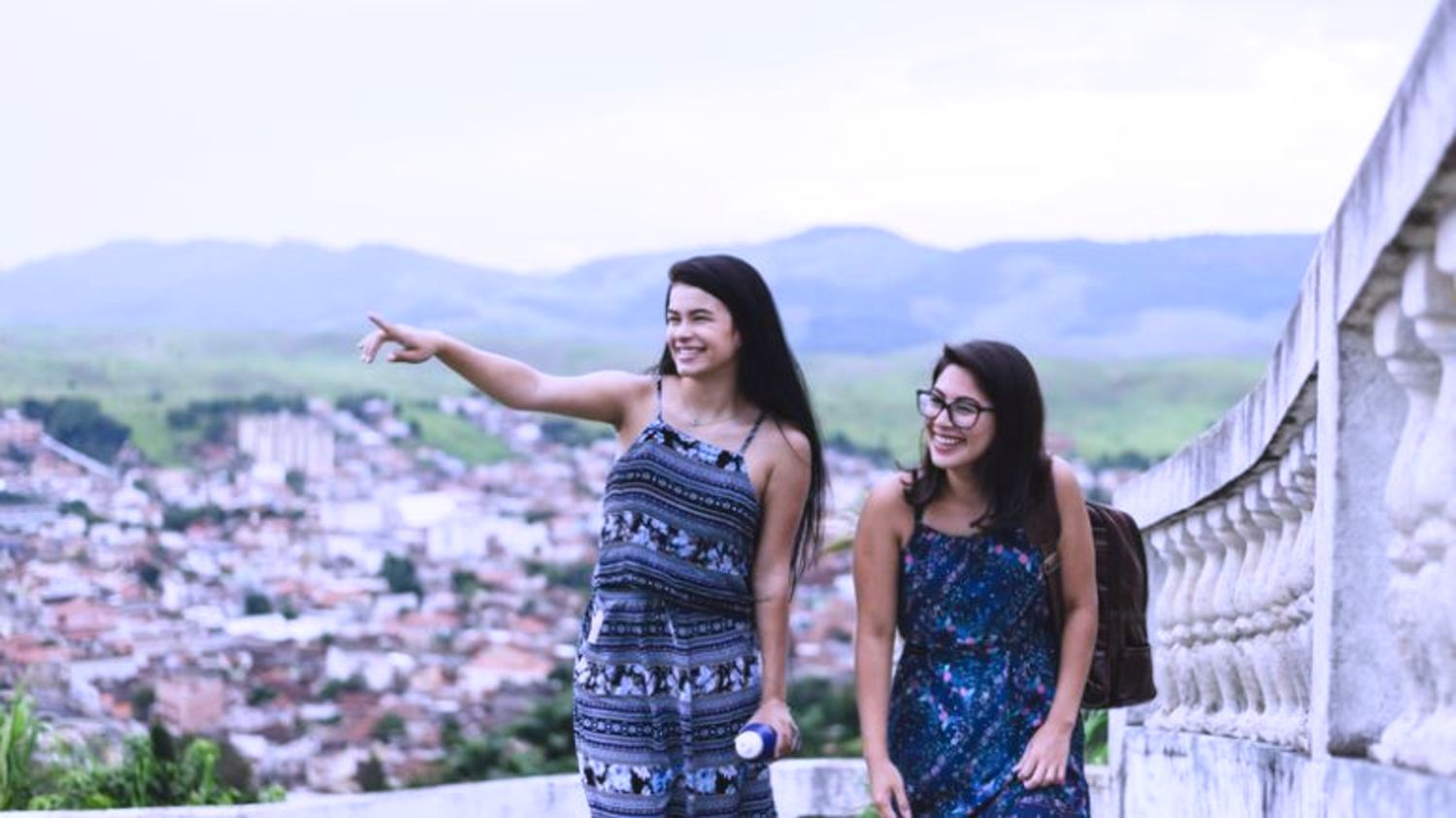 That's it! You've finally managed to find a date when you and all your friends are available to go away together. You've been waiting for this for so long, it's a good thing. Now the next step is to find a destination that suits everyone and believe me, it's not easy. Don't worry, this article is here for you. I've put together a list of the best places for holidays with friends, and there's something for everyone.

 
Which are the best places for holidays with friends? Head for Croatia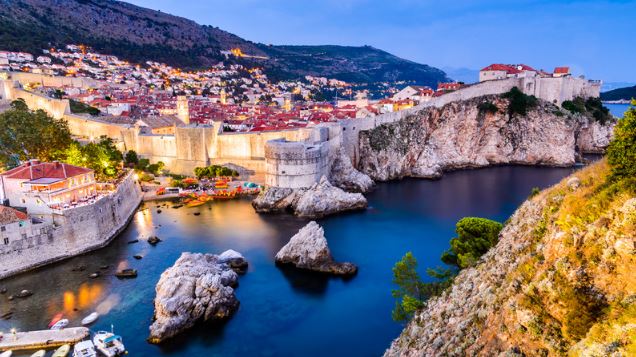 It's the most popular destination for trips with friends, but why is Croatia so interesting for travellers? Simply because it has many influences, whether Italian, Oriental or Slavic, and it offers a multitude of landscapes: mountains, charming villages, breathtaking waterfalls... enough to delight each of your friends. 


Whether in summer, winter, spring or autumn, there is always a good time to visit this country. In summer, you can discover heavenly beaches with various activities to share with friends on the island of Pag. In spring, the return of the warm weather is ideal for discovering the charm of Croatian towns and villages along the Adriatic coast, which come alive, especially at nightfall. In autumn and winter, a festival of colours descends on the country, and especially on the capital Split, as a huge Christmas market and numerous festivities throughout the month of December are available to delight the young and not so young.
The island of Malta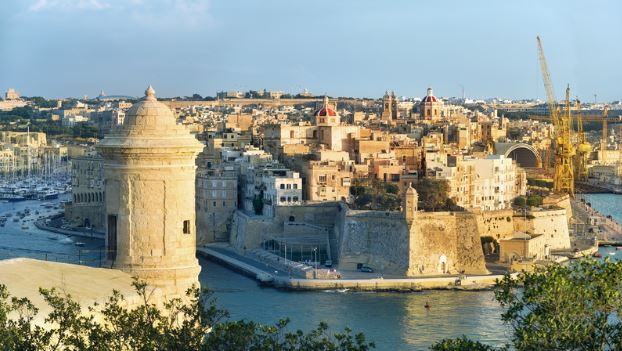 Malta is not one but 8 islands that make up the archipelago. Of these 8, only 4 are inhabited: Malta, Gozo, Comino and Manoel. There is something for everyone, which is why I had to include it in this list of destinations to go on a trip with friends. 


Start your trip with a thorough visit to the UNESCO World Heritage capital Valletta. It is a walled city where modern and ancient architecture meet. As you wander through the narrow streets, you will also learn about the island's rich and eventful history. After a few minutes of walking, you will arrive at Grand Harbour where you will have a panoramic view of Valletta's main harbour, and if you wish, you can also take a boat tour of the harbour to admire it more closely.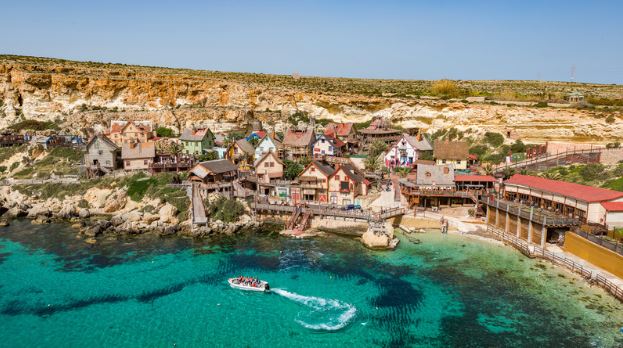 After Valletta, head to Popeye Village for some fun with friends. It is a village located on the waterfront that has become a real amusement park. Several activities, workshops, or even shows are offered and you can participate in them as well as water attractions, swimming pools and even trampolines. As you can see, it is impossible to be bored there. You are probably wondering why this village has this name: simply because it is the place where the film Popeye was shot. All the more reason to spend the afternoon there. 
To finish your stay in style, nothing better than a jump in the natural pool of St Peter's Pool to cool off. I highly recommend a good pair of trainers to get there safely, as you will have to walk along the rocks to get there. Take my advice, it will prevent you from slipping on a rock and making a nice bowl in front of everyone, as I had the opportunity to do. Fortunately, more fear than harm.
On tour across Mexico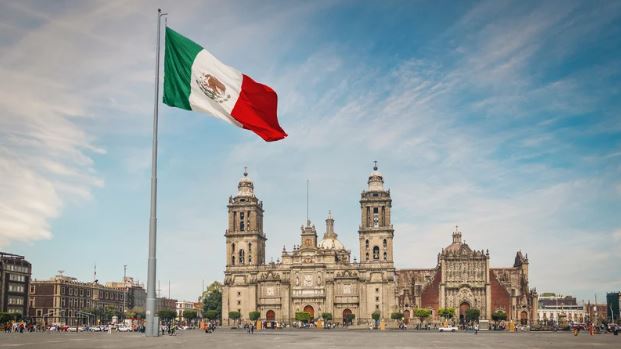 We cross the Atlantic to the land of sombreros, maracas and tacos. The first thing to do when you get there is to run to the Mayan archaeological sites. Some of its cities are UNESCO World Heritage Sites, such as Chichen Itza, which is one of the seven wonders of the modern world. This is a good reason to put Mexico on this list of the best places for holidays with friends, don't you think?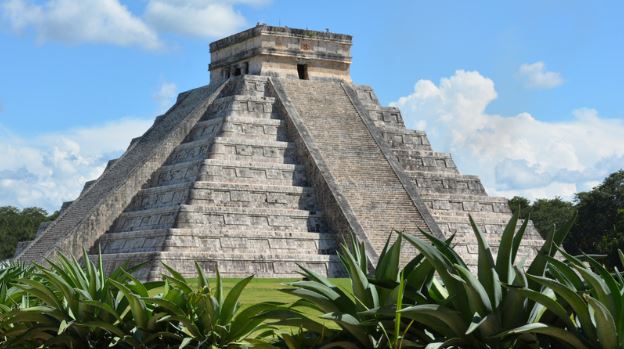 There's so much to see and do in Mexico that you won't have time to get bored. If you're looking for an unusual experience that you can tell your other friends who couldn't make the trip, then you need to visit the Cacahuamilpa Caves. They are located in the heart of a national park and there are 8 of them, all connected by tunnels. For thrill-seekers, it's a breathtaking experience, but for Adrien who is a bit claustrophobic around the edges, it won't be ideal. 


If I were to list all the amazing things to do in Mexico, it would take me several weeks, but the one thing I absolutely had to mention was the food. The best meals you can have with friends are in Mexico, because there are more and better Mexican specialties: quesadillas, enchiladas, tamales, tacos, tostadas and so on. Some of them will probably tell you something, others will not, but try them, your taste buds will thank me. To be in total immersion in this country without leaving home, Adélie tells you about
her solo trip from West to East in Mexico
.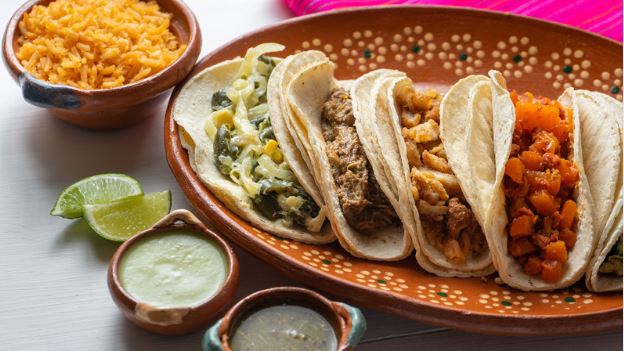 A road trip in the United States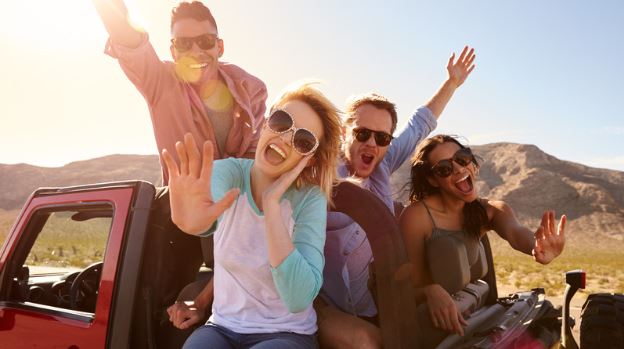 A road-trip through the United States with friends, who has never dreamed of it? In any case, it's something that makes me want to do it, so I had to mention it in the places to go on a trip with friends. It's the perfect country for road trips with its long roads and the many motels available on the roadside. It is also the best way to discover this immense and majestic country. 
A road trip along the west coast is the perfect way to get a taste of the wild west, and what better place to start than San Francisco. It may not be the first one that comes to mind when we talk about the West Coast, but it's well worth the trip. You can get your amount of nature by visiting Golden Gate Park, which covers over 450 hectares. It can be a long walk, but fortunately the park has a 10-kilometre bike path that allows you to explore the park in all its glory.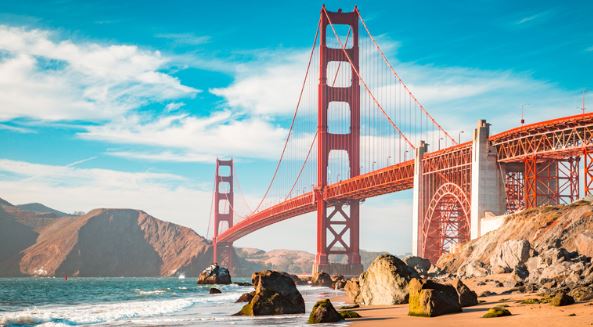 Heading south, you can discover the famous, unique city of Los Angeles and all its famous beaches: Malibu or Santa Monica. Then, an afternoon at Universal Studios in Hollywood is perfect for a good time with friends and a good laugh before heading off to new horizons. 
For another road-trip idea, I can also recommend the famous Route 66 which crosses 8 states. Before taking the road, you can discover Chicago and its Grant Park filled with flowers and artworks of all kinds. If you take the road, you will arrive in the Painted Desert in Arizona: an expanse of hills and knolls that takes its name from the lavender, red, orange and red colours found there. It's one of the most beautiful places on Route 66 and not far from the Grand Canyon. It's an opportunity to make a small diversions. There are also some unusual things you can see along this route and I think the one that ranks first is in Illinois. It's the world's largest ketchup bottle. Pretty fun as an attraction. 


Discovering Argentina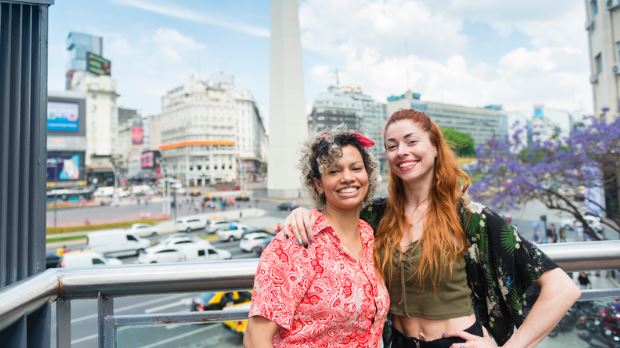 This time we're still in America, but we're drifting south. In this list of places to go on a trip with friends, I suggest you visit Argentina. There is a lot to see there. Let's start with the capital, Buenos Aires.  As it is a former European colony, the architecture is strongly inspired by it. For example, the Recoleta district is reminiscent of the streets of Paris, the long avenues are reminiscent of those in the Spanish capital, and the La Boca district, close to the centre of Buenos Aires, looks like Naples. You can see how out of place you can be in the heart of one and the same city. 
We move away from the capital to venture towards the Iguazú Falls, which are part of the UNESCO heritage list (there are definitely some on this list). There are no less than 200 waterfalls spread over 2.5 kilometres only. Around these falls, tropical vegetation has made its nest, creating a beautiful harmony with the different waterfalls. For a complete immersion in this universe, I advise you to spend a night in the city of Puerto Iguazú. You'll see that it's worth a visit. I won't tell you more. 


To immerse yourself in Argentine culture, what better way than  discovering the Pampa: a huge plain that turns out to be the land of Argentina's cowboys. In this land you will find tons of ranches and estancias (simply Argentine ranches) that you can visit as they are open to the public. The Pampa is home to some exceptional flora and fauna. Amongst the animals that live on these lands, you may see rheas, pumas or guanacos. A trip to the Pampas with friends can be a great way to discover these wonderful landscapes together and create unique memories.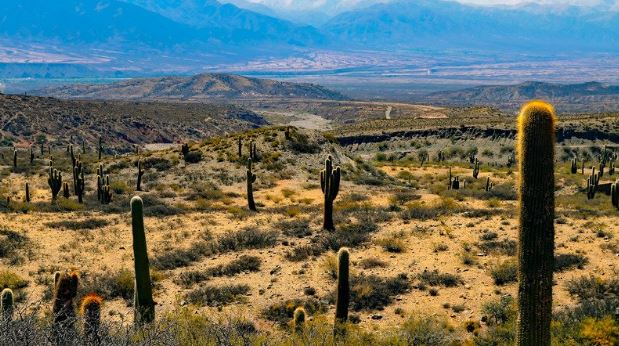 I'm sharing with you my favourite place in Argentina, when I went there with Stella and Marina, my two best friends: the Talampaya National Park. It is no less than 215,000 hectares and is also a World Heritage Site. It's a park with a desert and wild nature, where canyons and lunar landscapes are mixed together. It's like being in Indiana Jones, it's breathtaking. All I needed was my hat and whip and I swear I was ready to fight the bad guys.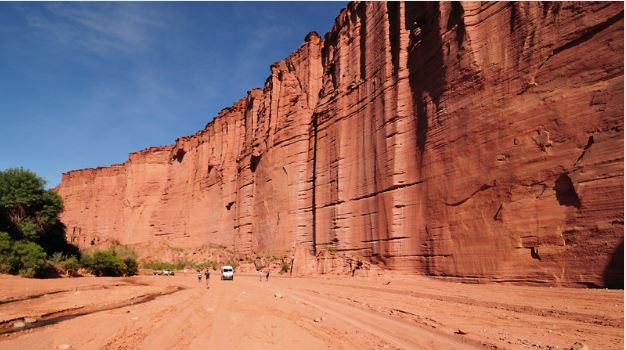 A trip to Cambodia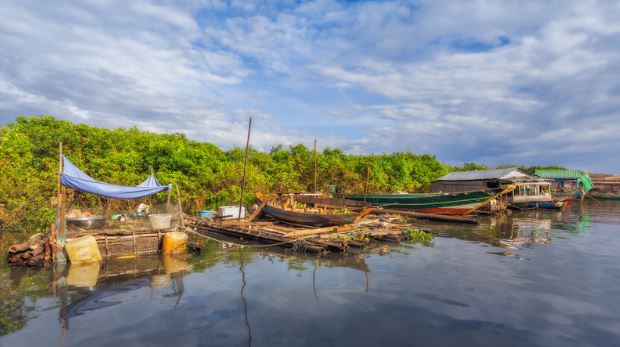 To finish off this list of the best places for holidays with friends, we turn to Asia and more specifically to South East Asia. I find that we don't hear enough about it and yet Cambodia deserves its place in this list. If you are looking for a new experience, then Cambodia will fulfill all your wishes. And for starters, a boat trip on the Tonle Sap Lake is a must. You will be immersed in a real fisherman's paradise and the daily life of the villagers. 


Visiting Cambodia also means immersing yourself in its history, which can sometimes be dark. For this, a visit to the collective tombs is necessary. It is an important part of the history of this country that resides there. Many guides are available to tell you in detail this moving story. I admit, it is not a very festive activity to do with friends but I assure you that it is necessary and you will come out of it. 


To get back on track, head to the Angkor archaeological park. It is the biggest tourist attraction in the country where thousands of visitors cross paths every year. You will discover the remains of the ancient capital of the Khmer Empire which ruled Cambodia for many years. If you are an early riser, I strongly advise you to go there at dawn to admire the magnificent sunrise, and if not, the sunset is not bad either.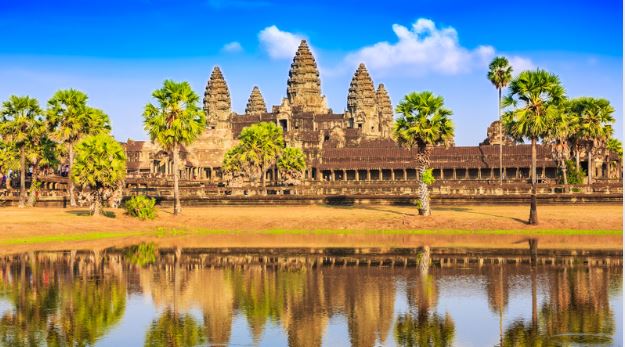 Now that we're well into the history, an afternoon of relaxation would not go amiss. To do so, we board a ferry and set sail for Koh Rong, a deserted island straight out of a romantic movie where two strangers wash up on a beach and end up falling in love. It's a bit of a cliché, but it's the first image that came to my mind when I went there. There are 23 beaches on the island waiting to be discovered. So you're spoilt for choice. If Simon and Lola prefer to bask in the sun all afternoon, that's not your thing, as you are a sportsman at heart. Then I have the perfect activity for you: try diving to discover the island's seabed, or a nice hike to find some spectacularly beautiful isolated spots. The choice is yours.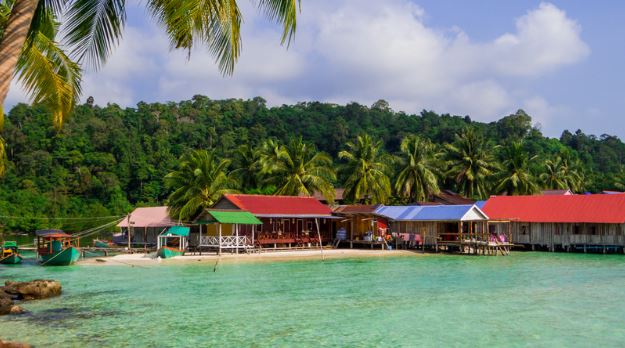 Not tempted by Cambodia? Maybe Burma will convince you more.
The choice is yours!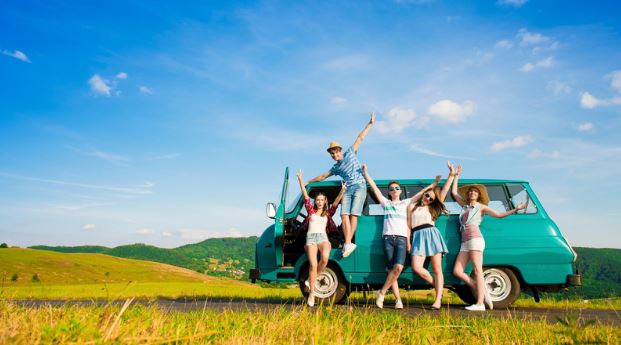 From now on, all you have to do is get together with your friends for an aperitif and debate all evening to choose the ideal destination for your trip. For this trip to go as smoothly as possible, you will need to know the
7 tips for a successful holiday with girlfriends
. If you can't agree on a destination or the experience isn't as amazing as you'd hoped, then you've got no choice but to go solo for an unforgettable and rewarding experience. I'm sure that
the 7 good reasons to go on a solo holiday
will help you take the plunge. 
ADVENTURE
|

ROAD TRIP

|

TRAVEL

The editorial team:

Whether you are an avid traveller or a first-time adventurer, all NomadSister editors are passionate about travel. They share their advice and experiences with the desire to give you wings!

Who are we?