/
/
I created the best Couchsurfing for solo femal traveller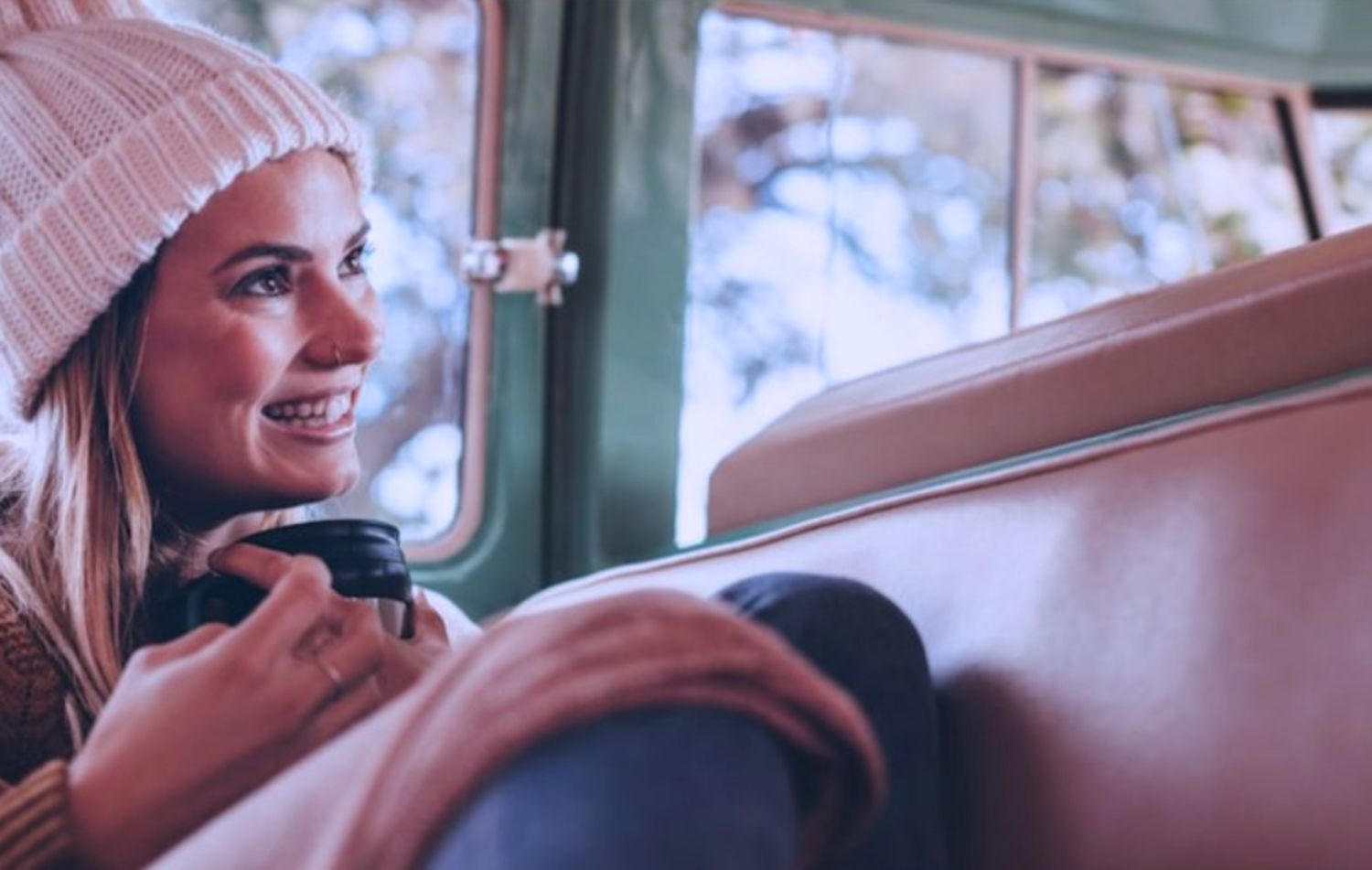 81% of the women consider the fear of aggression to be the main obstacle to a solo journey. Many of them will simply give up this adventure and choose to go with friends, with a man, with their family.
And yet... going alone is not just a trip, it is much more than that, it is a way to rediscover yourself, an indescribable feeling of freedom: you have to live it to understand it.
I am firmly convinced that we can't come back unchanged from our
first solo trip
.
Of course, many women are already travelling solo, have had fantastic adventures, hitchhiked across South America, hitchhiked all over Europe, explored India from north to south, and nothing serious has happened to them! They will testify how beautiful the world is, that most people are benevolent, that there is no need for safe couchsurfing for women! Of course you have to be vigilant, avoid certain places, avoid going out alone in the evening and follow the classic
travel safety tips
, but overall, the world is not as dangerous as it seems.
So why create safe couchsurfing for women travelling alone?
Because despite these testimonies from adventurous women, fear is still there, constantly fuelled by the media, but also by an undeniable reality: women are still too often victims of aggression.
Christina, founder of La Voyageuse, is one of these victims. She therefore imagined this platform which I am proud to develop. The objective: create a solution that is as safe as possible, to reassure and encourage
women to travel alone
, at least once in their lives.
How is La Voyageuse a platform for safe travel?
1 - Because you are welcomed in the hosts' home 
One of the ways to avoid problems when you arrive in an unknown destination is to have a local person on site to welcome you and offer you all the advice you need to explore the surrounding area.
There are many web solutions to be hosted in a local's home, La Voyageuse focuses on : 
The authenticity of the meeting. Indeed, the hostesses are not paid, they welcome us voluntarily, out of solidarity, for the pleasure of a real meeting and will therefore take the time for their guests. 
The fact that only women are hosted (who can of course have a family).
For many solo travellers, being welcomed in a woman's home is more reassuring than going to sleep in a man's house. Clearly, this avoids any ambiguity and minimises the risk of aggression.

2 - For its initial verification... 

On the La Voyageuse platform, your profile is carefully checked according to a well thought-out process :
Our recognition system identifies whether your profile photo corresponds to the one visible on your identity document.
Geolocation is also checked
If you wish to be a hostess, we will then call you. During this interview, we will check your intentions, your desire to share and your understanding of our concept. 

3 - ... and its continuous verification.

Are you ready? You've done it. Have you met a traveller or a hostess thanks to our safe couchsurfing for women? You have probably shared a lot of things: your respective experiences, your interest in travelling and meeting new people, maybe even a good meal or a small excursion in the region. This is where the process of continuous verification, which allows us to make sure that the experience has indeed gone as you hoped, will start. 


A few days after your meeting, you will each receive an email from us which will give you the possibility to inform us in case of a problem (which almost never happens, I reassure you). If we receive your alert, we will call you one after the other to get your points of view and to act in such a way that each of you can benefit from it. 


Each validated accommodation request is recorded in a travel tracking system which allows us to know who is meeting whom. If a person has been reported for behaviour that does not conform to our charter, and if after investigation the facts are proven, other members of the community who have planned to meet that person are immediately notified.


Deregistration and follow-up on re-registration
For each registered member, we keep the first names and date of birth in a database. If a person were to be removed from the platform for inappropriate behaviour with another member of the community, they would not be able to re-register, even with another email address, our system would detect it.


You can thank the person you met by leaving a small comment on their profile. This is only possible if the meeting has been validated. In this way, we avoid the possibility of having false comments to highlight his or her profile.
In this way, we continuously secure our network so that you can meet people with confidence and peace of mind.
Now, all you have to do is join us in this beautiful community of mutual aid, this secure couchsurfing for women, to sign in it's
here
, but if you still have any doubts, this testimonial could inspire you:
-
How I became a solo traveler as a shy girl
The editorial team:
Whether you are an avid traveller or a first-time adventurer, all NomadSister editors are passionate about travel. They share their advice and experiences with the desire to give you wings!
Who are we?