/
/
The different solutions for free accommodation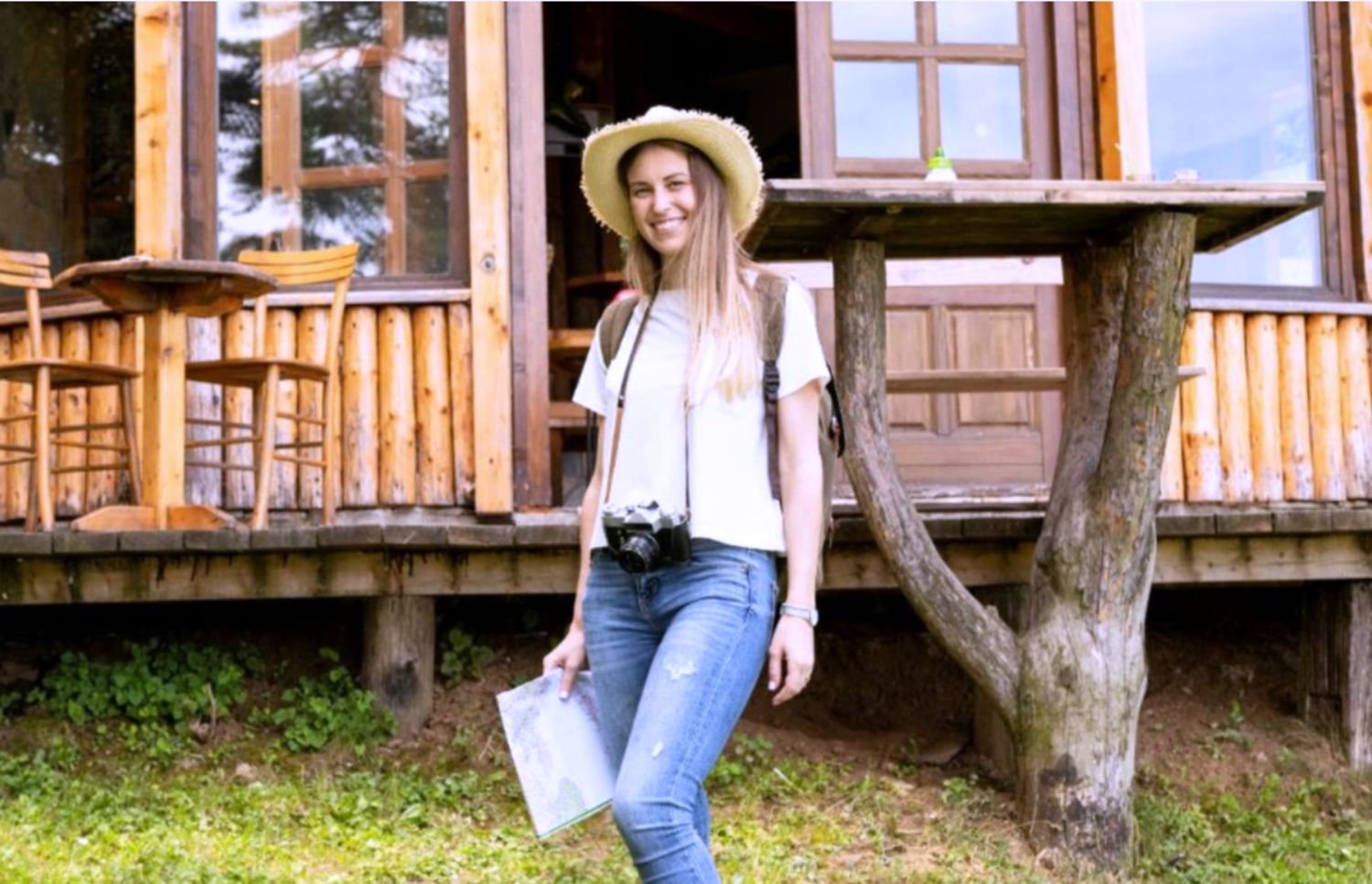 Ah trips, the discovery of a new city, a new culture, getting rid of stress and finally resting.
Well... almost.
The activities to book, the hotel to pay for, the suitcases to prepare, that makes a lot for you to think about.
How about easing that mental load? 
Let yourself be tempted by a trip with nothing in your pocket and everything in your head, starting with free accommodation.
So are you ready to enjoy a holiday at a lower cost?
What does free accommodation mean?
Free accommodation is simply the fact that you can travel without the cost of a bed and breakfast or hotel. A great advantage for small purses who still want to be part of the trip. In exchange, volunteers who welcome travellers can ask for different types of services. 
Some stay for free just to help the travellers, others take advantage of their passage to ask them for a little help around the house, a helping hand on the farm, a whole bunch of stays full of authenticity and learning. In itself, you just need to offer a little bit of labour work or a little conversation with your host.
Of course, the word free often isn't completely free. Finally, when we talk about free accommodation, unless your aunt who lives in the south is hosting you for the holidays, it is 'almost' free accommodation.
Why almost? Because nothing is totally free. For each type of accommodation shown there is a membership fee that you pay once a year for most of them and then you can travel free for the rest of the year. 
The term 'free' accommodation is therefore correct in the sense that you do not pay for the accommodation for each stay but you pay for the service related to the maintenance costs of the platform.
Now that we are clear, the first step of the trip will of course be to find the accommodation that suits you.
First solution: Homesharing
What interests you in solo travel is above all meeting and sharing. 
For this nothing better than practicing
couchsurfing
, or if you prefer, sleeping in a local's house. What does it consist of? Simply to be hosted for free by locals in exchange for a bit of sharing and conversation. To improve a language, to discover new worlds or unusual places only known by the locals, there's nothing better! But of course,
home sharing also means respecting commandments
.
There are many platforms at your disposal with a particular specificity.
Personally, in terms of couchsurfing, I fell in love with a platform with an unusual concept...
My favourite:
With a profile verification system to secure the stay, La Voyageuse allows women travelling solo to be accommodated free of charge by other women. 
The concept of an authentic stay is very much present with women host who are motivated by the desire to meet, share and help others and who offer a roof over their heads to the travellers on a voluntary basis. Through this platform, the founder wishes to give women the opportunity to become more empowered by travelling wherever they wish in complete safety. 
An innovative and feminist idea that sets the tone for the future of solo travel!
Advantages:
An authentic stay at a local's house and share moments with your host.
Profiles are carefully checked and therefore the platform is secure.
The site is dedicated to women.
Disadvantage:
It is not possible to travel with several people (except with your child if he/she is under 12 years old and the host agrees).
My opinion:
Sleeping in a private home is a great way to enjoy free accommodation in addition to a super authentic stay. Sharing is present, we discover the region differently being guided by our host and her advice. It's something very special that you don't find in any other types of accommodations.
Whether you are
organising your first solo trip
or are on your tenth, the stay is always different, you meet new people, new customs and that is what makes the trip beautiful. With
La Voyageuse
you meet inspiring women who ask nothing in return for free accommodation but a little time with them and who help to expand this beautiful family of supportive women. Better
homesharing than sleeping at the hotel
!
Second solution: The exchange of services
You have already practised couchsurfing and want to try something new or you just want to make yourself useful while travelling? 
For this, the exchange of services can be a solution. 
As you may have guessed from its name, this principle consists of exchanging one or more defined services in exchange for accommodation and sometimes even food. Work on the farm, help in a small hotel, a boat or even language courses, a whole host of possible exchanges that you can choose beforehand.
But then which platform to turn to for this kind of solo trip?
You can turn to sites such as HelpX, a fairly common platform in the exchange of services, which offers a whole bunch of profiles with various tasks and locations. 
For this type of free hosting you can also turn to the WWOOF site, which has become a concept in itself. Meaning "World-Wide Opportunities on Organic Farms", their goal for users: Living and learning in organic farms and gardens. In exchange for free accommodation and food, volunteers, travellers, come to learn the skills of their hosts, farmers and discover their way of life.
As I don't really have a green thumb, I fell in love with another platform in this type of free accommodation:
My favourite:
Launched in 2002 this platform has once again a very simple principle, in exchange for a little work and good humour you get free accommodation and food. The main aim of the experience, to immerse yourself completely in a new culture and to take advantage of it, in particular to practise the local language.
With the emphasis on learning and sharing, the site is characterised by a large and trustworthy community that is as much interested in giving as it is in receiving. The difference with HelpX: a community and a platform committed to a sustainable society and in favour of equality in all areas and subjects.
Advantages:
You can browse the platform, discover the different profiles and accommodation on offer without having created an account.
They advocate for sustainable development objectives and are committed to a fair society.
We can have free accommodation for several people, whoever our travel friend is
Offers many types of exchanges (boats, families, NGOs, schools, etc.). 
Disadvantages:
If you're aged under 18, you must be accompanied by a parent.
Need a Work Visa for most international destinations.
Limited time to visit the surrounding area as you have to work.
My opinion: 
When you talk about exchange of service, you also talk about obligation to work to earn free accomodation and therefore less time to try outdoor activities or to discover the surroundings. It's a shame if you're going on a trip to discover the region...
Apart from that, I find the platform very intuitive and the descriptions explicit. The photos, the tasks we'll be asked to do, everything is well specified and invites you to get involved in the adventure. 
Most people and families seem super enthusiastic about the idea of sharing their daily life with someone in return for just a few hours of childcare, housework or gardening help depending on the profile. Not much money paid for free accommodation.
The exchange of services appealed to me, and you, is this your type? 
If not, there are still others.
Third solution: Keeping animals or goods
You want to travel and save money, but human contacts and cultural sharing is not too much your thing. More the type to go on a trip with your pet than your friends (and who could blame you for that). 
How if you take advantage of your holiday to look after other people's pets with the principle of home-sitting (or house-sitting). 
Here, the traveller undertakes to "keep" the house for free in exchange for being able to stay there free of charge. The few tasks required are simple: taking care of the animals, collecting mail, watering the plants, small things that are quite easy and do not require much time. 
No work to be done to deserve room and board but only animals to pamper and mail to collect, seems interesting, doesn't it?
To take advantage of this type of free accommodation you can turn to platforms such as Nomador, which offers a whole host of offers and destinations with verified profiles and even allows you to test the concept with a discovery formula.
Personally, it's another platform that appealed to me.
My favourite:
Created in 2010, the aim of the platform is simple, to put animal-loving travellers in touch with owners looking for someone to look after their beloved companions. In exchange for good treatment, "pet-sitters" can occupy their host's home free of charge while they are away. 
If you're looking for a place to go for your next trip, you might even find a pet to take care of.  
Advantages:
Travel paradise for animal lovers
Many offers worldwide 
A selection of countries but also of animals to look after (dogs, cats, horses...)
The type of animal for each profile is displayed with an icon.
Disadvantages:
No access to the profiles until you have paid, you cannot see what the host expects from you or the breed of his/her animals
If something happens to the animal or the house, it is your responsibility
Website only in English
My opinion:
Unfortunately the platform is only in English for the moment, which can be a pull back for people who don't speak the language. That said, for someone wishing to venture into an English-speaking country it's best to have a few notions, so why not start there.
No cultural exchange here, which is a bit lacking in this type of free accommodation, but for sure, to enjoy the lodging in exchange for a few walks with the owner's dog seems rather simple and pleasant. 
A very nice initiative that is spreading all over the world with a variety of offers and companions to look after. 
So, more dog, cat or hen?
And if you don't feel like taking care of animals, there are still other ways to enjoy free accommodation.
Fourth solution: The exchange of flats, houses
You want to go on holiday but are afraid to leave your house alone, or you want to discover a region without ruining yourself in a hotel, spend your time helping out on the farm or looking after the owner's animals?
What if you were to try out flat or house swapping?
No need to spend hours on the concept, you will have understood it well, it is a question of exchanging your property during a given time in exchange for someone else's located where you wish to travel. 
No principle of authenticity or sharing, here you don't meet your host but enjoy a house in your holiday location and all this without paying anything. 
A very different way from the previous ones to benefit from free accommodation whose main actor is also my favourite. I'll let you discover or rediscover it.
My favourite:
Home Exchange is the world leader in the exchange of houses and flats between private individuals and has a fairly simple concept. 
You lend your house to someone for a fixed period of time and in exchange the person who comes to you lends you their house. 
Until then, it's not very complicated, and you can then enjoy your stay in the accommodation you have chosen. 
The guarantee is that you are each in the good of the other, this necessarily reinforces the bond of trust that is created. 
You wouldn't damage someone's house knowing that they could do the same with yours, would you?
Advantages:
Many offers throughout the world
Exchange with Guest Points possible: if you wish to go on vacation in the property of a member who is available to welcome you but does not want to go to your home, it is possible. This will give Guest Points for the member you go to and they can then use them to go to someone else's house whenever they want
You can personalise the search with the type of equipment you want (oven, swimming pool...).
Profile descriptions are clear and intuitive, you know what to expect
There are comments and reviews from the latest travellers
Disadvantages:
If you have valuable things in your house, you may not feel comfortable letting anyone in. In other hands, you may need to be careful to not break or damage the valuable items in the exchanged home.
It may take longer time for you to get a reply, especially during holiday seasons. Therefore you always need a plan B, or C.
Some hosts demand reciprocal exchange. In which case, you need to make sure you both are available at the time of exchange. You may be exchanging for some properties which are smaller, or less comfortable than yours.
My opinion: 
The only thing that's a shame is that if nobody comes to our property, we don't have access to Guest Points and we can't travel. So even if the will to share our property is there, it is not said that anyone is interested in it.
Having said that, it can also allow us to stay in beautiful and well situated houses which would have cost us far too much to even imagine. So this is a good idea, but one which I think only affects property owners.
Apart from that, the concept of exchanging property is very interesting in the sense that, compared to other types of free accommodation, apart from homesharing, you don't have to do anything and you can enjoy your stay to the fullest. 
With hosts in 187 countries, as they say, you are sure to find what you are looking for. 
Whether you're going to Bulgaria with friends or planning to travel with your baby, you can choose the destination as well as the equipment provided.
So, seduced by the idea?
There you go, a whole bunch of ideas for travelling without breaking the piggy bank. 
Whether you're planning a solo trip to the mountains of France, whether you're more of the type to work the land, share with locals or look after animals, there's certainly free accommodation made for you. 
But just between us, I'm more of the type to bet on an authentic encounter with a
solo trip
and homesharing. What about you? 
BUDGET
|

LIFESTYLE

|

TRAVEL

The editorial team:

Whether you are an avid traveller or a first-time adventurer, all NomadSister editors are passionate about travel. They share their advice and experiences with the desire to give you wings!

Who are we?