/
/
What type of traveller are you?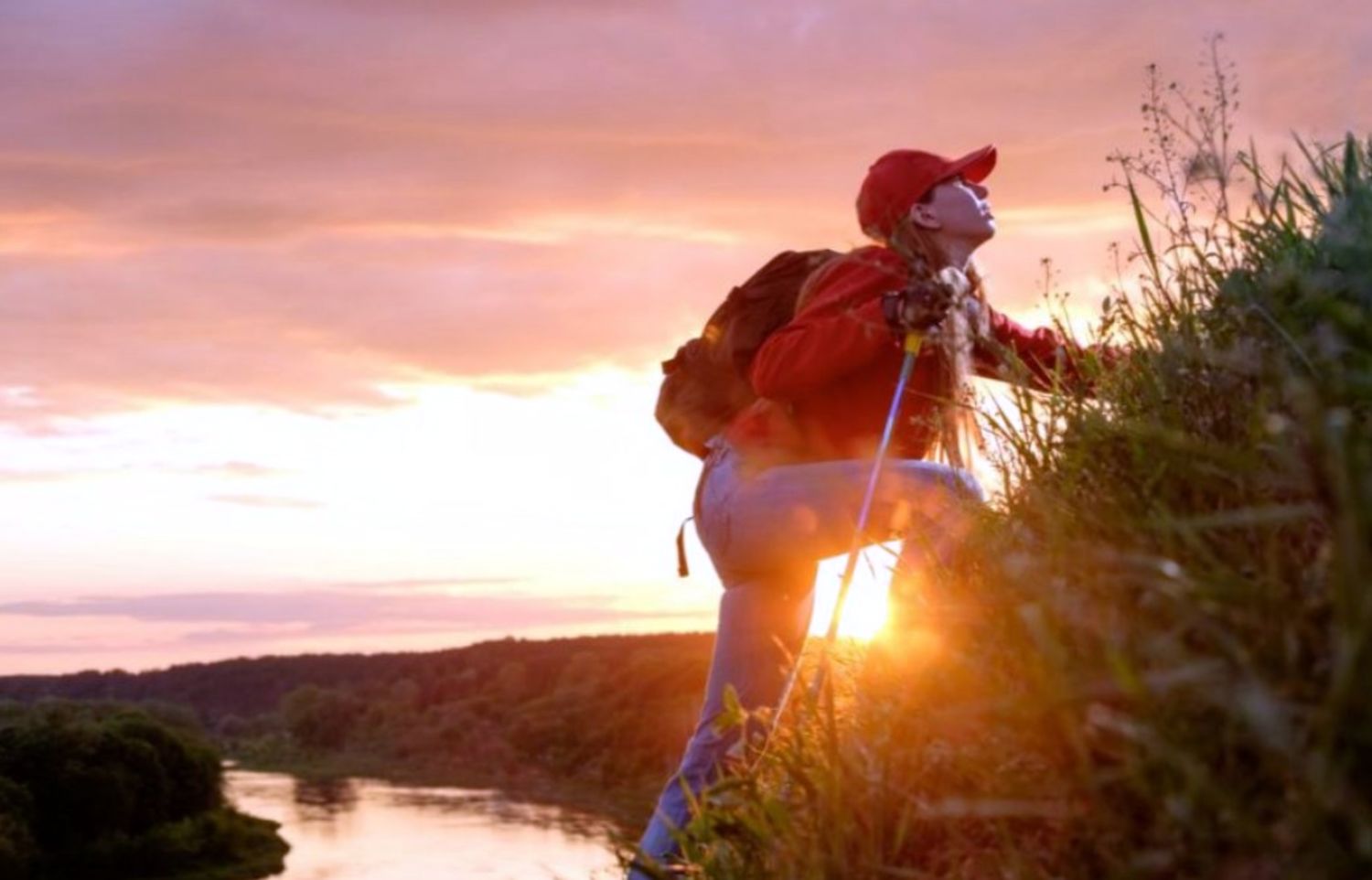 Beginner or extreme adventuress, each one has her own style and desires.
You've only been on a few trips and often with somebody?
I am convinced that you still have a part of the adventurer inside you... So, are you tempted to wake her up? 
It's up to you to find out what kind of person you are and who knows, to want to become a new version of yourself!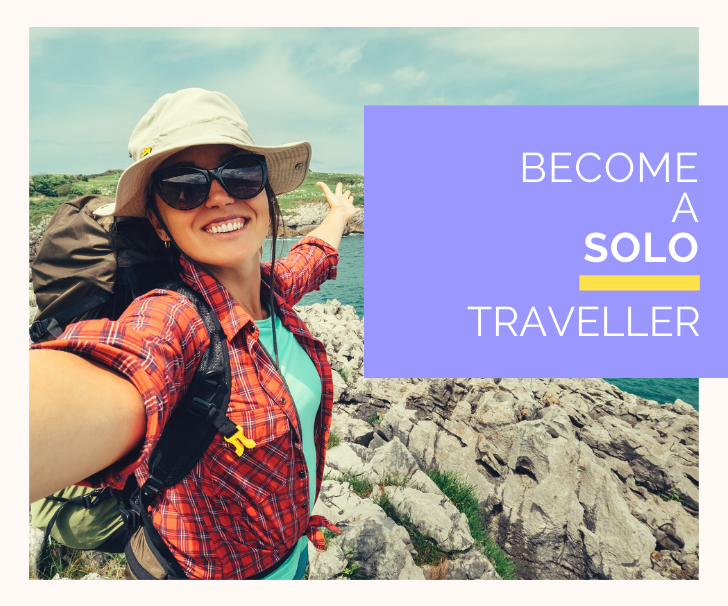 Question 1: To you, the best way to travel is:
A) Hotel with swimming pool, spa, hammam - in short, all inclusive for 1 week.
B) Sleeping in a local's house, discovering the village and its surroundings
.
C) Gîte with several people and all the necessary comfort.
D) Tent set up in the middle of the forest, wild camping mode activated.
Question 2: For the organisation you're more like:
A) Luggage packed, hotel booked, no need to plan more, the holidays are guaranteed.
B) Short list of things to see and do in the region and let's go on an adventure, hoping that your host will give you some advice.
C) A check-list as long as your arm, accommodation booked for weeks you are ready, even have back-up plans, nothing can surprise you!
D) No reservation, no information about the destination, after all that's the point : living from day to day and letting yourself be carried away by the unknown.
Question 3: In your suitcase you take:
A) A book, headphones, a pair of sunglasses, the perfect kit for the person not to be disturbed.
B) Walking shoes, a change of clothes and a dictionary of common expressions to help you adapt to your new destination.
C) All your essentials so that you don't miss anything, a guide to the region, and a precise planning of your stay.
D) A backpack with two or three clothes, a sleeping bag, a lighter, and let's go on an adventure!
Question 4: When you go on a trip, you are looking for:
A) Quietness, not to be disturbed.
B) Discovering your destination and why not get out of your comfort zone.
C) Escape from everyday routine without forgetting your schedule, at 10am visit the museum and at 11am head for the forest paths.
D) Trying extreme adventures: eat a scorpion ok, climb a dangerous mountain, let's go! Nothing scares you.
Question 5: Your accommodation plan lets you down at the last minute:
A) You're super nervous, how stressful, you're going to have to call people, negotiate with them, very few for you.
B) You are surprised and a little disappointed but that's the game you'll end up finding a solution.
C) Zero anxiety, you have a plan B, C and even D. It's as if you knew they were going to cancel.
D) No worries you take out your sleeping bag, tonight you will sleep under the stars!
Question 6: When I say solo trip...:
A) No way. You haven't tried it and you're not interested, what an idea! 
B) You've done a few and it's become your favourite way to travel, you even manage to surpass yourself a little more each time.
C) Only if it's well organised, there's no question of going off on your own without knowing what to expect!
D) It's your daily way of life, you spend more time travelling than at home.
Question 7 : We suggest you to try canyoning:
A) Try what? With strangers? No thanks, I'll pass.
B) Why not, you've never done it before and it sounds like fun but you'll let someone else go first.
C) Not possible, your schedule is already full. No room for improvisation.
D) It's the 10th time you've done it but you won't say no to a little extra adrenalin!
Question 8: You're more like:
A) Travelling with the family or with friends to a holiday resort.
B) Alone, with a group, or with friends, you like human contact as much as loneliness.
C) With a travel group that follows a visiting order or alone so that no one comes to thwart your plans.
D) Always with your backpack, it's your best ally and for meetings, we'll see.
Question 9: When comes time to go you are:
A) Anxious, all this crowd at the airport, and if you get lost... you can't wait to get there.
B) Super excited at the idea of discovering a new region, meeting new people and trying out new activities.
C) A little stressed but reassured, you are well organised and you know it.
D) Ready and more than ready, you're eager to get that adrenaline flowing back into your body that you get from your adventures.   
Question 10: In managing your budget, you:
A) Don't need to manage anything, everything is already taken care of and it suits you very well.
B) You set a budget but always end up exceeding it a little. What's the point of leaving if you can't even enjoy yourself.
C) You have budgeted for gas, food and activities. Everything is listed and you won't exceed it!
D) No budget, or even no money, you hope to take advantage of the generosity of the locals and if not you will find plenty to eat in the woods...
If you have more answer A): Adventurer in flip-flops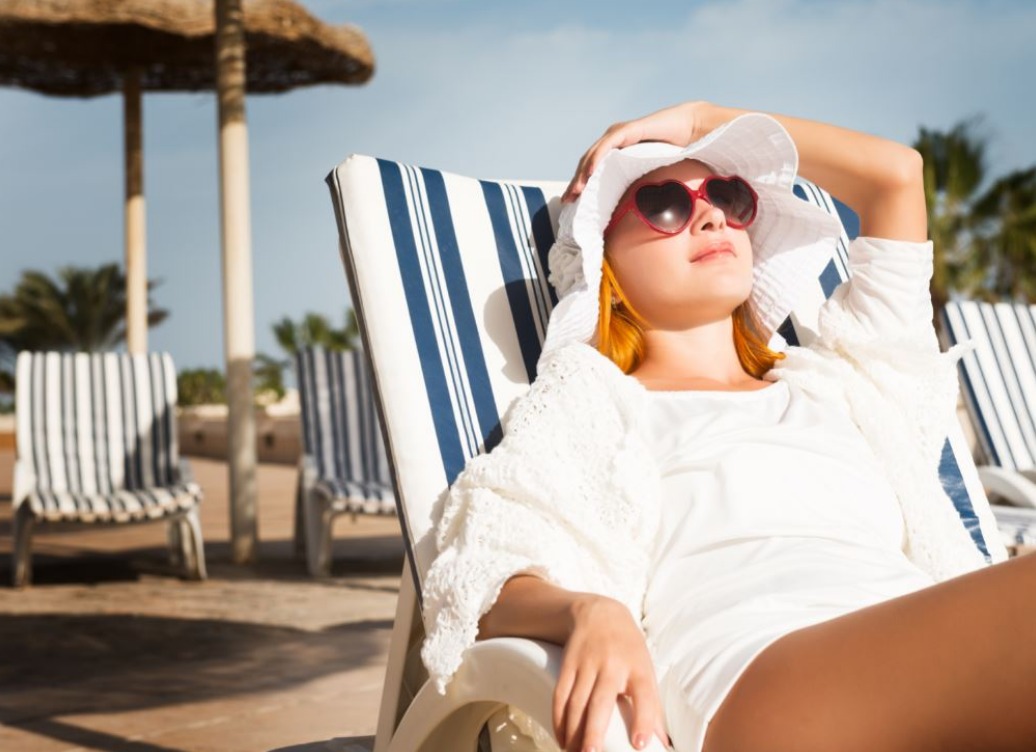 Reasons that push you to go on solo trips
, the
unexpected events when you travel the world
and new encounters, very little for you. You are the shy, introverted type and to
sleep in a hotel is already kind of an adventure. Your friends may say, you consider yourself a bit adventurous, but only at your level. And you're right, you don't need to go halfway around the world to live an adventure.
You haven't yet seen
how to travel alone when you're a woman
and for that reason you've never taken the plunge. As they say, there is a time for everything and yours will come for sure. But if you want my opinion, your trip will be all the more authentic and enjoyable if you meet people while practicing
couchsurfing
.
Especially so, as you have only travelled with your family or your
travel buddies
,
you may find a new lease of life and get a taste for solo travelling. But, there is only one solution: try it!
If you have more answer B): A budding adventurer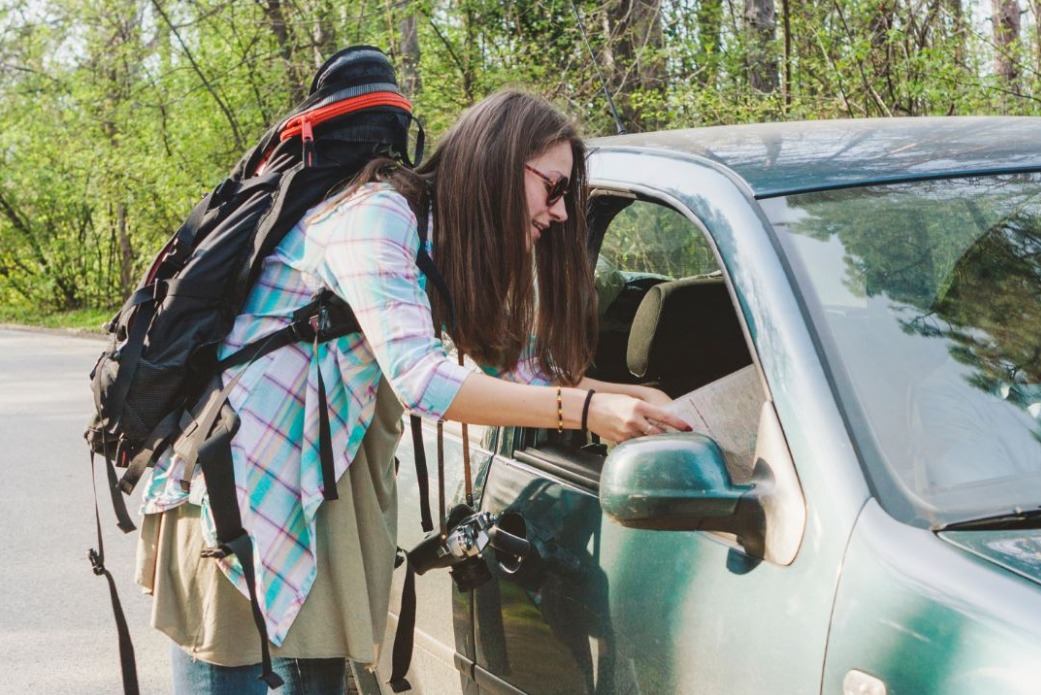 This taste for adventure, this appetite for new activities and this desire to meet new people. You may not think so, but you're a real adventurer. A future adventurer but still an adventurer. You have the basics thanks to the tips to
organise your first solo trip
, and this desire to get out of your comfort zone, to confront the outside world and see what it has in store for you.
Informed of the latest
solo travel tips
, for you the
good reasons to travel solo
are no longer to be verified. You've got the necessary pack and are looking for new adventures. This scorpion that this super adventuress swallowed, why not try it yourself? And this cliff to climb... Well, it looks pretty high... but first things first, you'll be tempted next time.
You just have to choose your next adventure!
If you have more answer C): Organised adventurer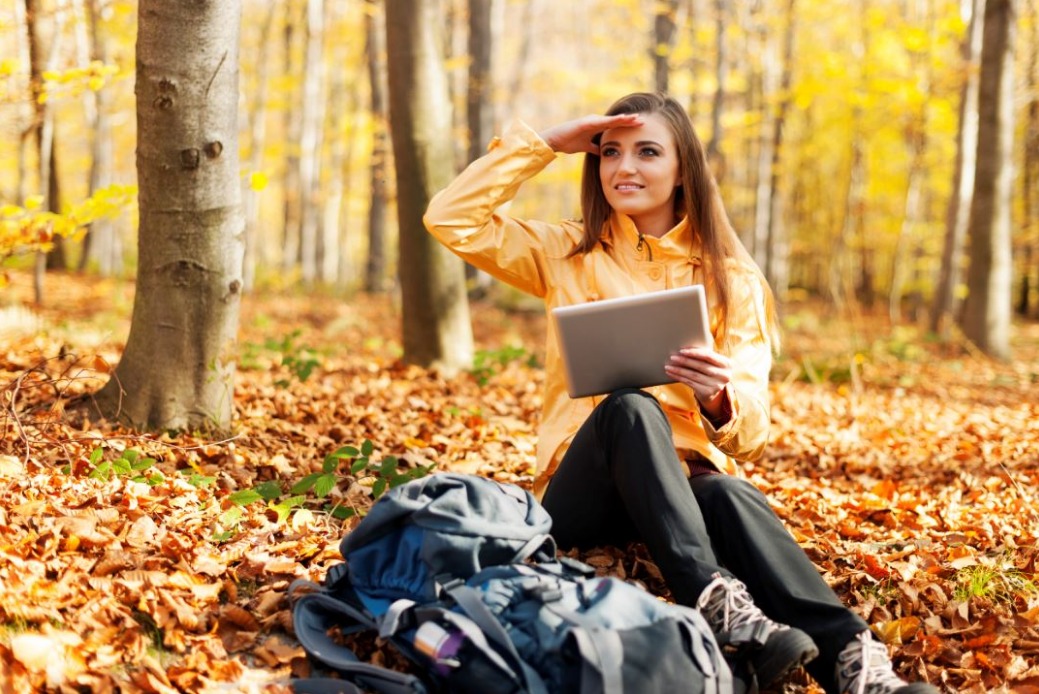 Accompanied by your trusty notepad containing your numerous checklists and all your plans for your stay, the
perfect gift for a female solo traveler
. You are used to travelling and don't let yourself be surprised by anything. A cancellation, a delay, you always have a solution. The only drawback is that if you follow your schedule too much, you might miss out on this authentic side of the adventure.
To spice up your stay then, why not try
couchsurfing
or sleep at a local's if you prefer. This will guarantee you some great encounters that may lead you to break off your list and discover secret places that only locals know about. Many platforms offer these services, it is up to you to find the one that suits you best.
It is possible to stay organised, and still, not to follow a schedule everyday!
If you have more answers D): Super adventurer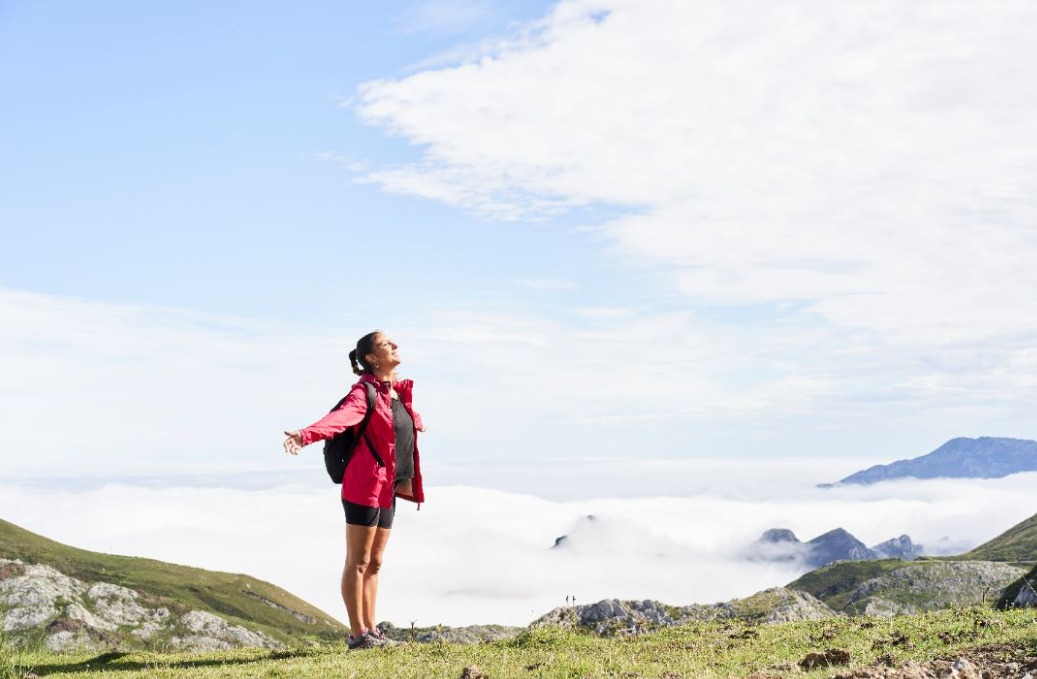 You're the most adventurous of your friends, everyone considers you THE super adventuress. Always looking for a new challenge or an exciting adventure. You've been known to go to extremes. Sleeping under the stars, at a local's house, or going on a road trip - you've already tried many things. For you, the
good reasons to go on a solo holiday
are not to be checked anymore.
You love the freedom you get from travelling, but you also love the human aspect that you find when you venture out on your own to a new destination that you don't know much about. In search of thrills and always trying to surpass yourself, you leave everything to chance and it suits you. You tried many
destinations where to go travelling alone
and your best memories come from your travels. For sure, you don't regret any of them.
But, what if you didn't go on a
road trip
with all the transports at your disposal... maybe this is your next expedition!
ADVENTURE
|

LIFESTYLE

|

TRAVEL

The editorial team:

Whether you are an avid traveller or a first-time adventurer, all NomadSister editors are passionate about travel. They share their advice and experiences with the desire to give you wings!

Who are we?