/
/
My 7kg backpack packing secrets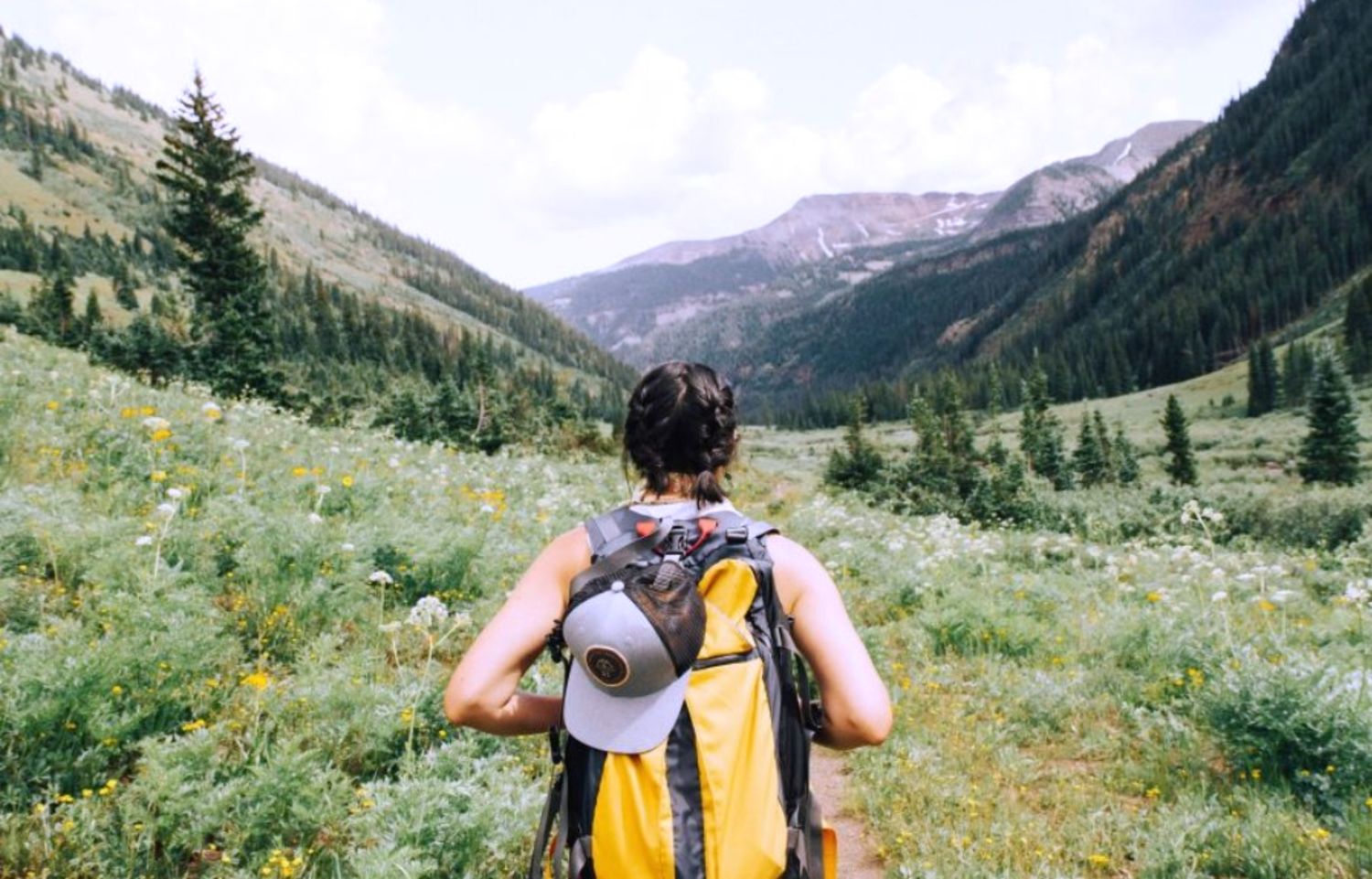 In my daily life, I am a quality manager for a well-known French brand.
I control the standards, make sure that everything goes well in the production plants, analyze the defective products, surrounded by the tapping sounds on the computer and the heavy weight of the responsibility on the shoulders … Pressure, stress, urgency describe best my daily life. So when it's vacation time, I need air. I need to be far away, very far from it all. I travel, to the end of the world, alone, to find myself – no more people watching over my shoulders. The inner silence nourishes me.
However, due to my professional habits or my personality, trip after trip I notice what I don't need to bring. I then try to avoid useless, heavy-weighted items. Every time I go on a trip, my backpack size reduces and weighs less. 
Results? When I traveled in Mexico for three weeks this summer 2017, my backpack weighed only 7Kgs! I remember the surprised look of the airline passenger check-in officer when I checked in my luggage "Is that all you have?" 
1. A 7kg backpack : why travelling light
It is a matter of comfort: I am more mobile, I can run after a bus (if I need to), I protect my backbone, I do not feel shoulder ache at the end of the day. To be more mobile: I don't have to leave my bag in a hostel, so I can handle any unexpected situation. A meeting, or an invitation? No problem! I am ready. I have everything with me! 
For security reasons: I don't take anything valuable with me, but no one knows that so I'm still a target for potential thieves. Therefore, I limit the risks as much as possible. I can easily place my backpack between my legs on public transport (bus, train) without having to put it in the car trunk/ baggage storage (thus no risk of theft during transfer stops). I can wear it on my front in crowed places to avoid pickpockets, even though I already reduce the possibility to access to the pockets by covering it with a rain jacket. 
Absolute freedom!!! It is an amazing sensation, that is, being relieved of all this materialistic life that consumes us everyday. The less we have, the less we have to lose, I feel my mind liberated. (No, I'm not a hippie! I wash and change clothes everyday, I maintain my feminine side.) 
2. So, how do I get to have only 7Kgs on my back?
MY TOP 5 SECRETS! 
1. Travel where it's hot 
You reduce considerably the weight of the backpack. No need for a sleeping bag, a bed sheet is enough. No need for warm clothes. 
2. Marseille Soap Natural and ecological, I wash everything with it. 
My clothes, my body and my hair. So I have no liquid product with me. 
3. The minimum of clothing 
3 T-shirts, 3 pairs of pants, 3 sets of underwear. 
No more! I hand-wash my clothes every night, which I then hang with pegs on a rope and leave to dry. There is always a way to hang your clothes. For example, it's very easy to do so between the bunk beds in a youth hostel.I also found zip-off pants that can thus covert to shorts. 
4. Every object counts! 
If I need to take scissors with me, it will be the smallest one. How about a towel? Made of microfiber. A toothpaste? I found some powder toothpaste that I can put into a small box. The down jacket? Extra light. If you do this for every thing you put in your bag, you will greatly reduce the weight. 
5. To the question "will I use this?" The answer is always: NO! 
You know why you're traveling. If you go on a business trip you will not hesitate to take your heels, but for a backpacking holiday you can do without it! An unexpected elegant evening? The man of your life awaits you maybe? A little light dress and sandals will do the trick! 
3. The detailed checklist of my 7kg backpack
CONTAINERS: 
-Main backpack + light weighted backpack 
-Rain jacket for the main and light weighted (secondary) backpack 
-Backpack strap 
-Freezer bag + garbage bag (to assort items and protect them from humidity) 
-Body belt + classic purse (to separate your money, the idea is to not have all your money in one purse) 
DOCUMENTS: 
-Passport
-Visa
-Plane tickets 
-International driver's license
-Summary of reservations
- Itinerary inserted into a soft A5 plastic file (so it's waterproof and won't be all torn up being folded in four in your pocket) 
-Photocopies of ID cards (I never leave the original ID card at the a hotel or a hostel reception). Also, remember to make a backup copy on your phone and in your e-mail of all ID card and travel documents. 
-Cash + credit card 
USEFUL ITEMS: 
-Watch (to avoid taking out your smartphone whenever you want to know the time) 
-Phone + high speed USB charger + car charger if you will rent a car -Power adapter
-Mosquito repellent plugin 
-USB key (to copy music from my hosts!) 
-Pen + Notebook- Small flash light + Swiss army knife + number padlock (avoid the keys that are likely to lose)
-Clothes pegs + a hanging cord 
HYGIENIC ITEMS: 
-A pair of glasses + sun glasses 
-Contact lenses (daily disposable ones = more hygienic) + a small mirror 
-Minimum make-up (sample sized mascara, eyeshadow…etc)
-Sunscreen + anti mosquito(insect)spray 
-Marseille soap 
-Scissors 
-Shoe deodorant powder
-Essential oil (after a day of walking, when we remove the shoes and we are staying in a hostel room with others…)
-Basic medicines (Paracetamol, Spasfon) + plasters 
-Condoms
-Moon cup
-Toothbrush + toothpaste powder + cotton bud 
-Nail clipper + body shavor + needle 
-Microfiber towel
-Sleep mask + ear plugs 
CLOTHING:
-Extra light jacket 
-Rain jacket 
-Hat
-3 T-Shirts 
-3 pairs of short pants 
-3 sets of underwear
-1 light dress 
-Hiking shoes + a pair of sandals
-Bed sheet 
Voilà! 
For my next trip, I'm thinking to remove two three items from the list. But well, I think it's pretty good already! 
Last following tips for women: 
-To say that you are married to a government man 
-Ideally have a picture of him in military dress + weapon
ADVENTURE
|

LIFESTYLE

|

TRAVEL

The editorial team:

Whether you are an avid traveller or a first-time adventurer, all NomadSister editors are passionate about travel. They share their advice and experiences with the desire to give you wings!

Who are we?