/
/
10 gifts to please a woman passionate about solo traveling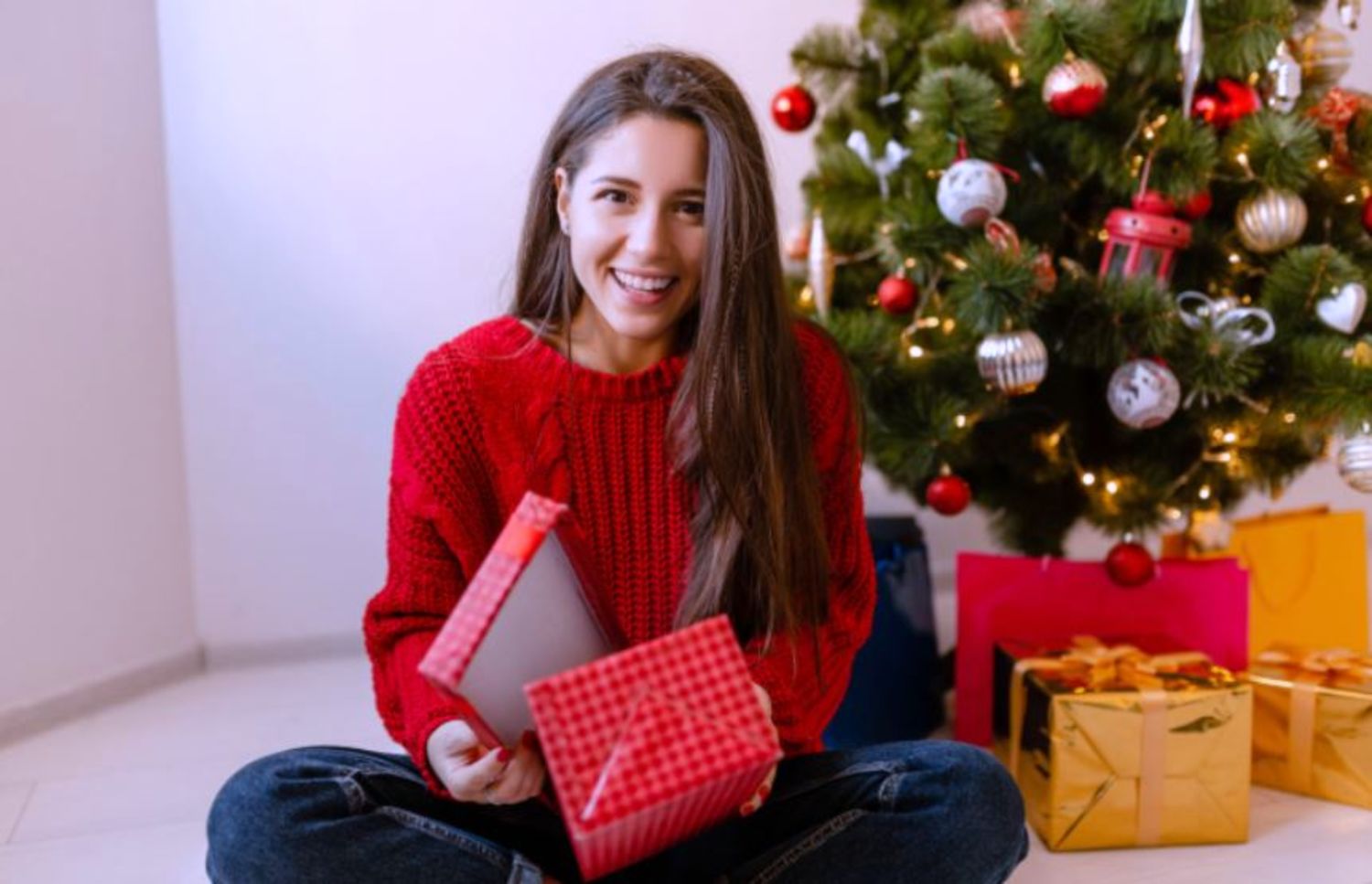 It snows, it is cold, night falls quickly: Lapland is, at first sight, a hostile territory.
However, this remote region of Northern Finland offers an exceptional gift to the few brave women who are able to venture to the very end of these landscapes...
This is exactly what happened to me last year. 
I went to Lapland, in the heart of a snowy desert. I continued to advance despite the negative temperatures, despite the ambient darkness and I found, at the very end of my path, a burst of light.
I thought I was dreaming.
In front of me, a huge house surrounded by fir trees where many garlands were flashing, reflected by red and golden Christmas balls. I had arrived in front of Santa Claus home.
At that time of my life, I had lost the magic of the holidays and I thought that all these Christmas tales were just stories we tell children.
But all my scepticism was finally confronted by a huge bearded man with big cheeks reddened by the cold. 
He opened the door of his house before serving me a hot chocolate and inviting me to sit on a comfortable sofa.
Look out! Unless you are sure you are meeting Santa Claus, don't do as I did: don't enter the house of the first huge bearded man with big red cheeks you meet on your solo trip.
A small fire crackled in the fireplace, warming my icy toes. It smelled like gingerbread all across the room and I guessed a hint of cinnamon in the hot drink that was still steaming in my hands.
Then we talked for long hours when he asked me what I wanted for Christmas. 
If even Santa Claus supports female travellers... Frankly, there's no reason left for you to hesitate any longer to embark on the adventure.
He then guided me through his incredible workshop to show me all the gifts he had designed exclusively for female adventurers.
I took the book in my hands and I can tell you that it's really huge... 
Although I certainly can't visit everything, this guide would allow me to learn more about all the hidden beauties of the world. 
But Santa Claus was already on his way to another stall!
You can order it from your bookseller.
Yes, Santa Claus is a feminist.
He later confessed to me that he took part in some demonstrations to defend women's rights around the world... But never on Christmas Eve of course!
In addition, Santa Claus explained to me that you could also buy a Pass as a present for someone close to you.
This would help a lot of women take flight and become female solo travellers!
I have noticed that Santa Claus is a very cheerful person. He runs from one corner of his factory to the other under the dismayed gaze of his elves (who do not like to be disturbed in the middle of their work…)
He handed me the book, which I quickly flipped through while he explained what it's for. 
I was about to tell him that I found this idea as amusing as it was useful when he rushed to get a new gift.
You can order it from your bookseller.
I have learned that Santa Claud is not only feminist but also eco-friendly.
He is concerned about the planet and notices from Lapland how global warming is affecting the quality of the snow around his house. 
On the Etsy platform, which showcases the creativity of local craftsmen and second-hand products in a responsible and sustainable way.
Santa Claus is very enthusiastic when it comes to hygiene products, I didn't expect his other idea:
Hygiene when travelling rhymes with sustainability!
But Father Christmas is right. Taking the time to write down a few anecdotes of your day is the best way to keep the memory alive... Like a written trace of a past that belongs only to you.
The various bookshops and papermakers offer them in their shops.
I opened the little box he was handing me. 
Flashlights, fire-making kit, a 2-metre rope tied into a single bracelet, compass, emergency blanket, small portable saw...Everything was there. 
I thought of all the times when my toilet bag didn't have a place in the bathroom... I had to empty it every time on the bed just to find my toothbrush. 
With this system, I was sure I would never get into trouble again.
On a wall in his studio there was a set of maps representing the different major cities of the world. 
I must have had a curious look because Santa Claus finally led me to the maps.
I told him that I was convinced he was using a location application on the phone, like many other people, which he laughed at.
As the concept is still new, you can find these cards on the website of the Palomar brand, an Italian design company based in Florence.
I saw four elves discussing a new invention: a green bag.
Each one had a computer open to complex mathematical formulas... 
I didn't understand their calculations, however, Santa Claus explained their idea to me.
It was with slight emotion that Santa watched his little elves debating around their meeting table. 
I had no idea that his workshop looked so much like a company!
We were back in Santa's living room. 
I told him that I didn't care about the gift: I had many more questions to ask him, to understand how he had managed to hide from the world for so long, how he was only able to cross the globe in a single night...
The smile with which he answered me will remain engraved in my memory for a long time.
Santa Claud then offered to drive me to my host thanks to his huge sleigh. I have to admit that we are very comfortable there and the ride was very fast. 
We had arrived at the front door of my accommodation for the night.
I thought for a moment before giving him my answer...
What would you have said to Santa Claus?
TRAVEL
The editorial team:
Whether you are an avid traveller or a first-time adventurer, all NomadSister editors are passionate about travel. They share their advice and experiences with the desire to give you wings!
Who are we?