/
/
Top 5 destinations for a solo adventure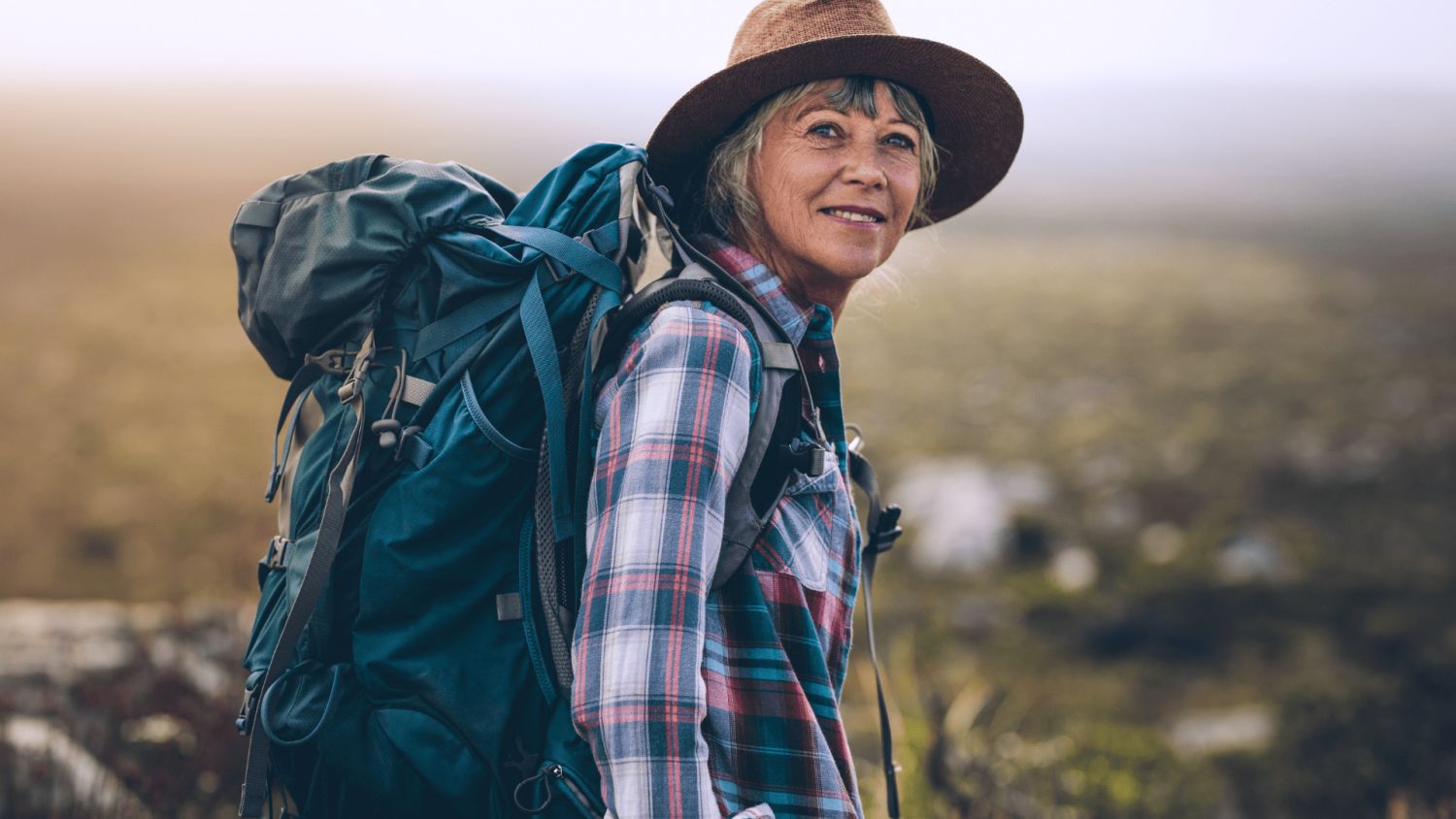 Whether you're a rebellious teenager, a woman just starting out in life or a newly retired woman, we've all dreamed of adventure at least once. For me, it's something that drives me every day, and I'm constantly on the lookout for new experiences, new wild places to discover. After discovering the
8 tips for shy solo female travellers
, I was able to indulge all my desires.
I'm very keen to share with you my top 5 destinations for a solo adventure. So if you're up for discovering new landscapes, meeting new people and opening your chakras, I hope my list will charm you.
Botswana, first step of my top 5 destinations for a solo adventure
Botswana is the ideal country for adventure seekers in Southern Africa and is considered as a wildlife paradise. More than 580 different species of birds can be found there. As you can see, you can't visit Botswana without going on safari. It's a must-see attraction and, in terms of adventure, you're in for a real treat.
Botswana is home to a huge national park: Chobe Park. If you go there, you may be lucky enough to see one of the 40,000 elephants that live in the park, as well as other large mammals. What a chance to be immersed in their environment. You feel so small when you see these animals. It's an incredible experience that makes me dream, don't you?
Some may not realize it, but in Botswana, you can find one of the highest concentrations of Unesco-listed rock art in the world: Tsodilo. Also known as the 'Louvre of the Desert', you can view over 4,500 paintings that are preserved in the middle of the Kalahari Desert. The site contains 190,000 years of human and environmental evolutionary memory. It is so important to the locals that it is considered a place of worship, populated by ancestral spirits.
Finland or camper's paradise
In Finland, there are no rules restricting campers and other walkers who venture out. You can set up anywhere in the country and explore the wild and peaceful landscape. So I had to include it in my top 5 destinations for a solo adventure. And to start your journey, I recommend you to discover the Riisitunturi National Park which is located in the south-east of Lapland. Visiting it is like accepting an invitation to go for a walk. You will be charmed by its majestic forests and trails, where you may be lucky enough to come across a family of elk.
If you venture to Finland during the winter months, you can discover another of the country's top attractions: Kemi Ice Castle, which is located in the town of the same name. It is an ice building that is built every winter. It is well worth a visit, but be sure to bring a good pair of gloves and a hat to avoid freezing your ears off.
In the land of sacred cows: Nepal
It is the favorite country of high mountain trekkers and being a walking enthusiast, I had to include it in my 5 destinations for a solo adventure.  It combines Himalayan landscapes, temples, jungles and mountain villages. You have probably already heard of the famous sacred mountain called Everest. If you didn't know, it is located in Nepal. Since climbing Everest is a bit ambitious (and dangerous), you have the option of trekking to Everest Base Camp, which takes you to the foot of the world's highest peak. It's a great way to be amazed. For those who still want more, you can also
consider a solo trip to the mountains in France
.
In my opinion, the must-see city in Nepal is Pokhara. As the second-largest city in the country, it has a relaxed atmosphere that charms many of its visitors. If you stay for a while, you will have the chance to admire the beautiful sunset between the peaks of Machapuchare and Annapurna, two of the numerous mountains that make up the Himalayas. For the more courageous travellers, a paragliding trip over the valley is an interesting idea.
Exploring Corsica
A small French island in the Mediterranean, Corsica is a combination of mountainous landscapes, beautiful coastlines and vast forests. There is something for everyone. Enough to delight each of its travellers. To climb the Corsican mountains, there is nothing better than to take the customs path which runs along the coast for 19 km. You will be able to take advantage of the superb and diverse viewpoints along the way. At the end, you will discover the Restonica gorges where you can refresh yourself and take a dip before setting off again.
Another not-to-be-missed hike is the one that starts near the town of Corte, at the Grotelle sheepfold. If you take the path, it will lead you to the lake of Melo, at 1711 meters of altitude. If you are not tired and want more, you can continue to Lake Capitello, a little higher up the mountain. A good effort has been made, now it's time for a swim!
Fancy a boat trip? Great idea. Let's go sailing to the Lavezzi Islands. Only 30 minutes by boat from the port of Bonifacio, it's the perfect place to relax and admire the beautiful Mediterranean landscape, but if you're still in shape, you have the option of walking around the island. On average, this takes 1 hour, but there are so many beautiful landscapes to capture that the walk could well last twice as long.
When the evening comes and night falls, I appreciate finding some company and being able to exchange with other people, and what better way to do this than to stay with the hostesses of La Voyageuse. They welcome me for free and generously. Thanks to this, I have made some very nice and authentic encounters and some of them have even become friends. Here are some tips to
find a female host is easy : follow the guide
.
Escape to Bolivia
It's a country you don't hear much about, and yet Bolivia has everything to please. I wanted to honor it by putting it in my top 5 destinations for a solo adventure. In addition, it is still spared from mass tourism. In terms of exotic destinations, it is one of my favorites: its atypical culture attracts me and its nature offers us wonderful landscapes.
Bolivia is home to the largest salt desert in the world, the Salar Uyuni, and also to the famous Lake Titicaca, a mythical place in the Andes. It is the highest navigable lake in the world, no less. It is a place that has always intrigued me. A walk around this lake, which is home to several islands and archaeological sites, allows you to fully enjoy the beauty of this place, but also the clear waters of the lake. It is also a place that is on my to-do list of things to do in my life.
If you venture further south in the country, you will find the Sajama Park, the very first park created in the country. Here you will have the opportunity to see the Sajama volcano, which is the highest peak in Bolivia. This park is also home to many natural treasures such as geysers, thermal waters and small traditional villages. In short, it is a real little piece of paradise.
A good pair of shoes, a bag on your back and off you go!
This list of my top 5 destinations for a solo adventure really made me want to get away from my daily routine. I feel like a real adventurer: a female Indiana Jones. You, too, can discover
which type of adventurer you are
. With that, I'll leave you to it, I have to follow
my 7 kg backpack packing secrets
, and then set off to discover new horizons! 
The editorial team:
Whether you are an avid traveller or a first-time adventurer, all NomadSister editors are passionate about travel. They share their advice and experiences with the desire to give you wings!
Who are we?