/
/
Discover Europe's finest: My top 5 destination picks
Hey, don't you want to get some fresh air? Of course you can give yourself that, you've earned it!
When I go on a solo trip, organizing is a bit like cooking for me. So I will share with you my menu of the day, a tour of Europe!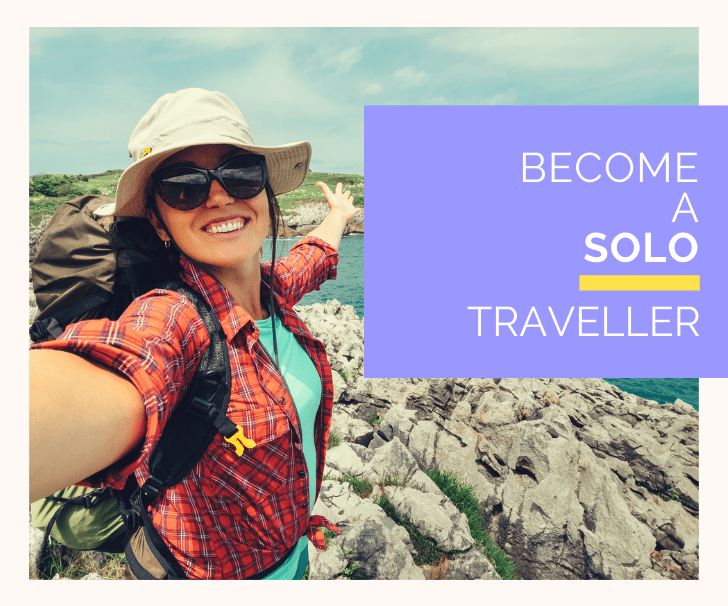 You'll find life, colours, new experiences and above all, original destinations in Europe (in case you haven't guessed, I'm a foodie, so you may find a lot of gastronomic references in my journey...)
My first dish is composed of a Nordic country, shivers in the middle of nature, northern lights... Any guess?
Norway, number 1 of the top 5 best destinations in Europe
If you love nature or to go for a walk and see breathtaking landscapes... Well, this is your dream destination.
When I first read the
7 good reasons to go on a solo holiday
, it was a country I wanted to visit at different times of the year because I had heard that with its varying climate, you could have totally different experiences. So I started by going during summer and then returned in the winter, the best for last.
I could recommend Oslo... Of course, a stopover there is needed, but I would like to share with you in my top 5 of the best destinations in Europe. the wildest and most authentic places that made a huge impression on me.
In summer, you can enjoy the landscapes and observe unique phenomena such as the midnight suns. Did you know that it is a thing? It happens in June, July and August, it amazed me and it's one of the reasons why I decided to go during summer. The days go by and you don't even realize it... All my friends I told about this experience didn't even believe me.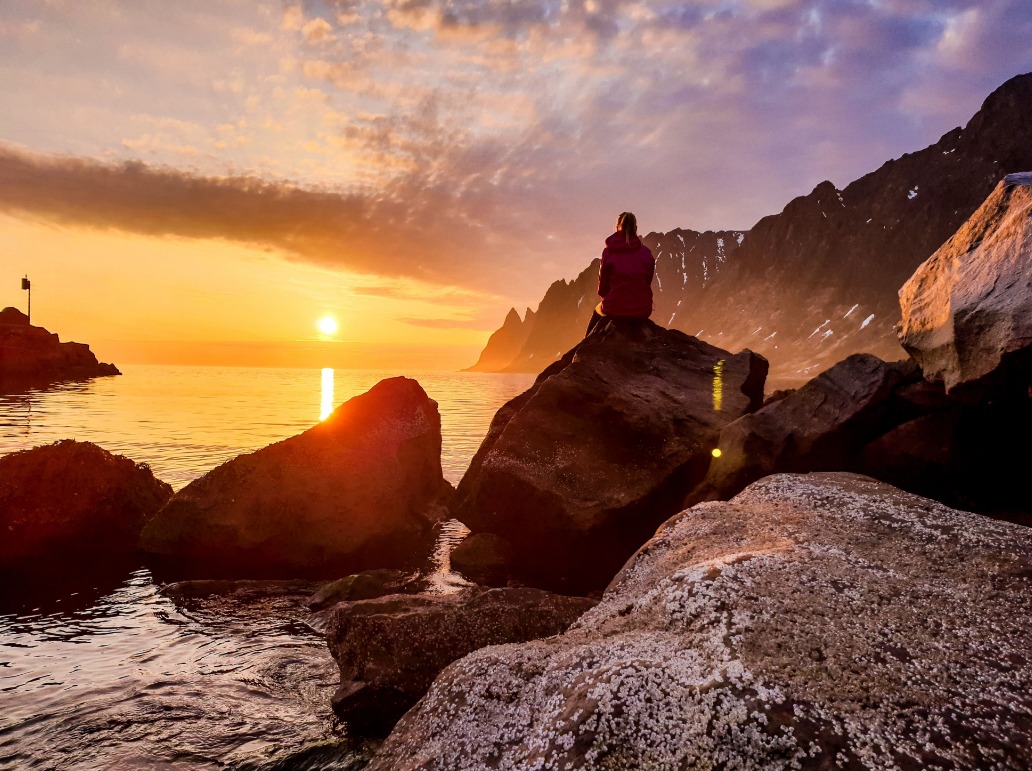 So, if you are an adventurer like me, summer is also the best time for unforgettable hikes, cycling and even sleeping under the stars! But all of this must be done by the book, of course: in Norway there is what is called the right of access to nature, which means that you must keep a distance of at least 150 metres from the nearest house when you want to sleep under the stars on your own.
I managed to do the Besseggen trek, a hike of more than ten kilometres in the Jotunheimen National Park. If you feel like you're not ready for this one, no problem, there are several different trails that are much more accessible.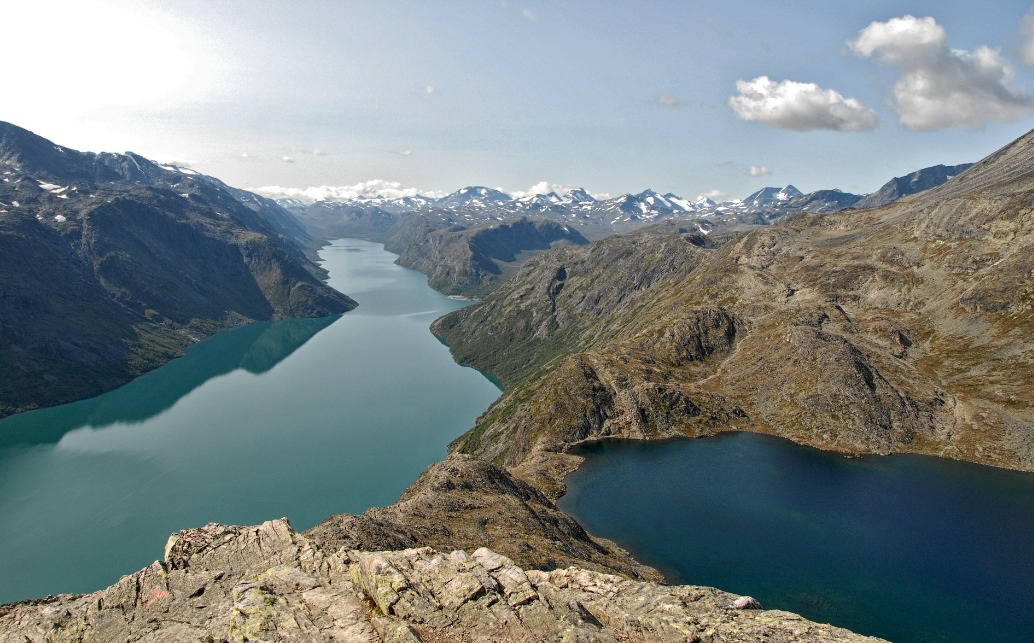 During winter time, I headed for the Lofoten Islands. I always said that If I ever went to Norway in winter, I had to see the northern lights. I thought it would never happen, until... wow. It seemed so unrealistic. I was right to choose the Lofoten Islands, it's actually the place where you have the best chance to see them.
There, I even slept in rorburs: the huts in which the fishermen used to live. I also tested the local food which is pretty much all around fish declined in several ways, even if I admit it I am not a big fan of fish.
Salmon fans, you'll be pleased!
Let's move on to my second course... a bit of heat, some colour and a little Pastel de Nata.
Once called Lusitania, Portugal
I won't be very objective about Portugal, I admit... I have Portuguese family who already praised the country immensely! When I went there, I found completely different atmospheres from city to city. It is more than necessary to start this trip with the flagship city which is absolutely a must in my top 5 of the best destinations in Europe: Lisbon.
A little walk in the center and its colours will make you immediately give you radiant complexion. By taking a 24-hour transport card for a total of 6.90€ I had access to the mythical Tramway 28... It was a bit like a ride on a merry-go-round that took me back in time. Be careful, don't be fooled by its vintage look, it's still very energetic!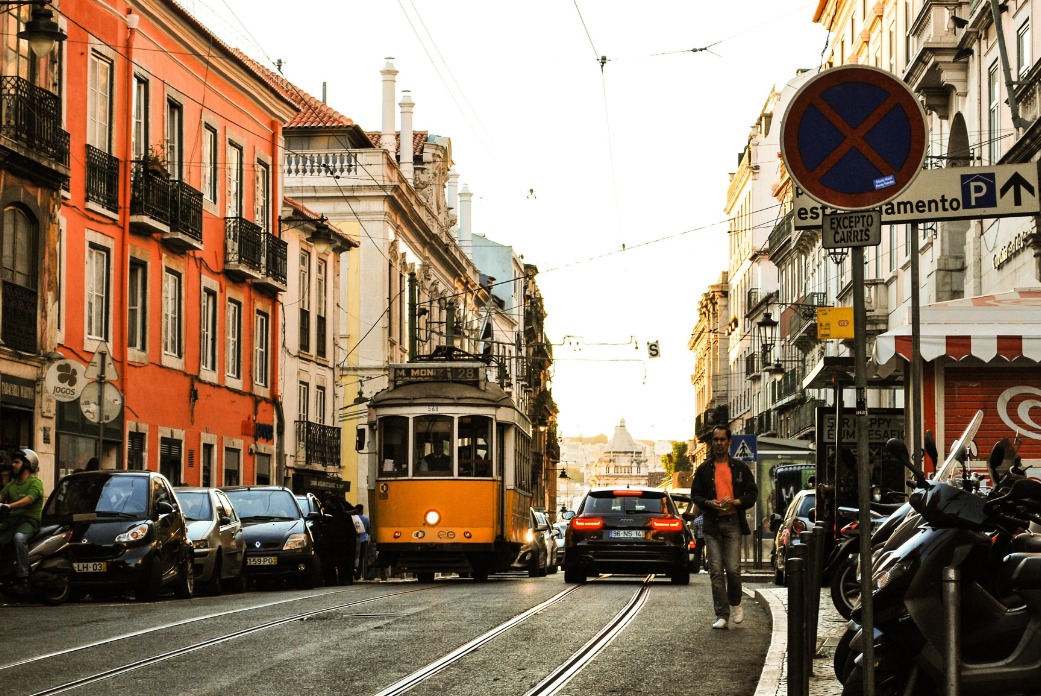 While you're in town, I recommend you try a small desert called Pastel de Nata (it's like a flan but smaller and sweeter, I'm lucky enough to have homemade ones, I love it).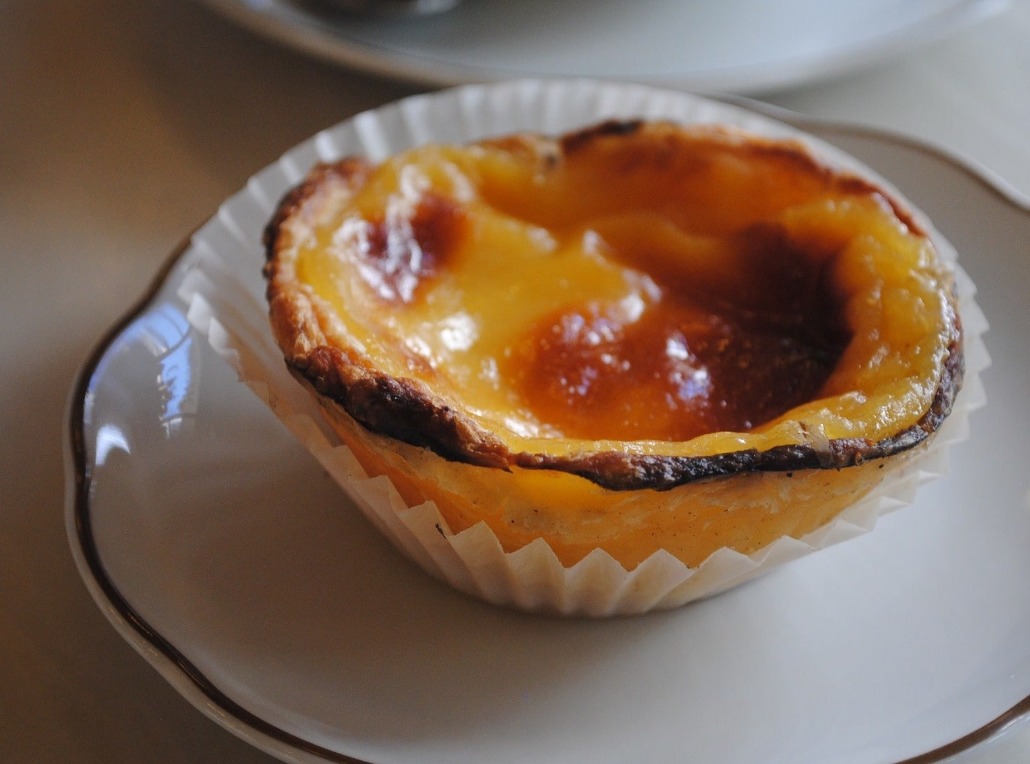 After a lively day and a belly full of pastel de Nata, I propose a digestive stopover... It was in Porto Covo that I found tranquillity and magnificent beaches, some of my relatives even thought I was in the Seychelles.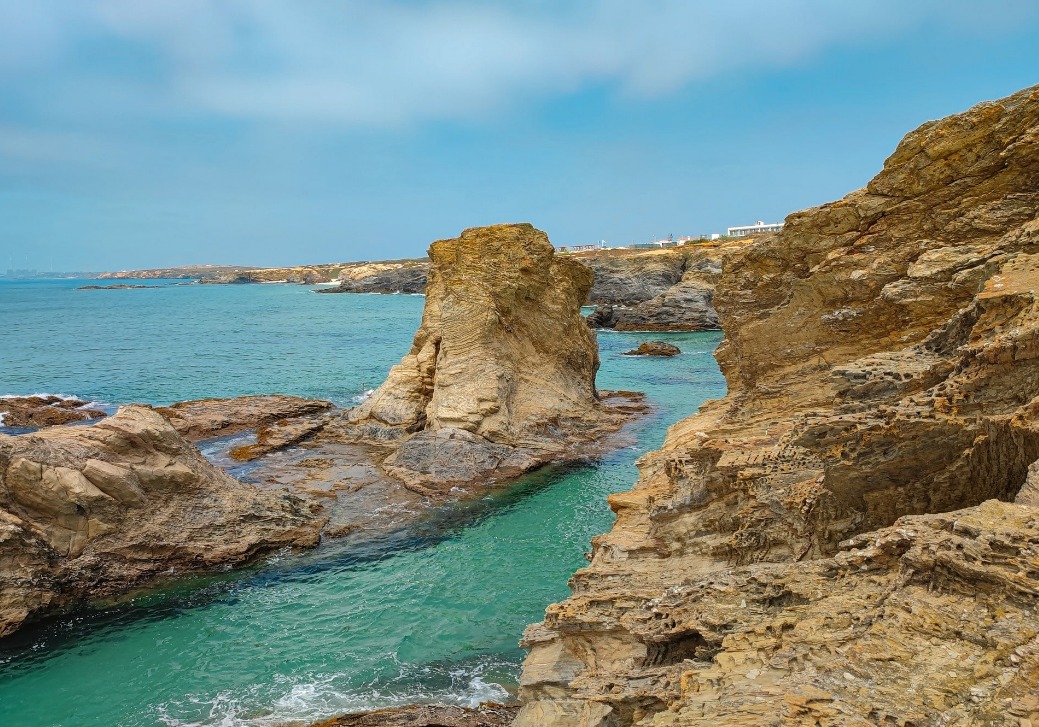 And my best tip for Portugal... the Azores archipelago. Do you know it? My grandfather told me about it and I thank him for that, because it was really one of my best destinations since I started travelling alone. There are so many things to discover on these volcanic islands, I wasn't bored for a second and it did awaken my adventurous side once again. By the way,
which type of adventurer are you?
I chose the island of Sao Miguel and in particular Ponta Delgada where I found an open market with local cheese and wine tasting. (My French side loves that.)
Tea lovers, I advise you to visit one of the Azores tea factories, unique in Europe: Fabrica Cha Porto Famoso. You can discover the manufacturing process, its history and you can even buy seeds to grow your own tea!
If you pass by the island of Sao Miguel, don't hesitate to look at the sea... Indeed, you could see dolphins!
My third dish is a bit easier... It consists of a lot of romance, the Danube and Vienna. What do you think? Well I admit, this one was pretty easy!
The Musical Centre of Europe, Austria
To begin with, I headed to Vienna. It's a must to visit and many times, I just had to open my city map and people would spontaneously come and help me find my way. Really welcoming! Or maybe I looked too desperate but I promise you girls I made my research on
how to plan a road trip.
Being a shy classical music fan, I decided to go to the Wiener Staatsoper, which is located in the centre of the city, near St. Stephen's Cathedral. It was one of the best moments of my stay in Vienna, it was pure joy for my ears and an unforgettable experience, I really recommend it.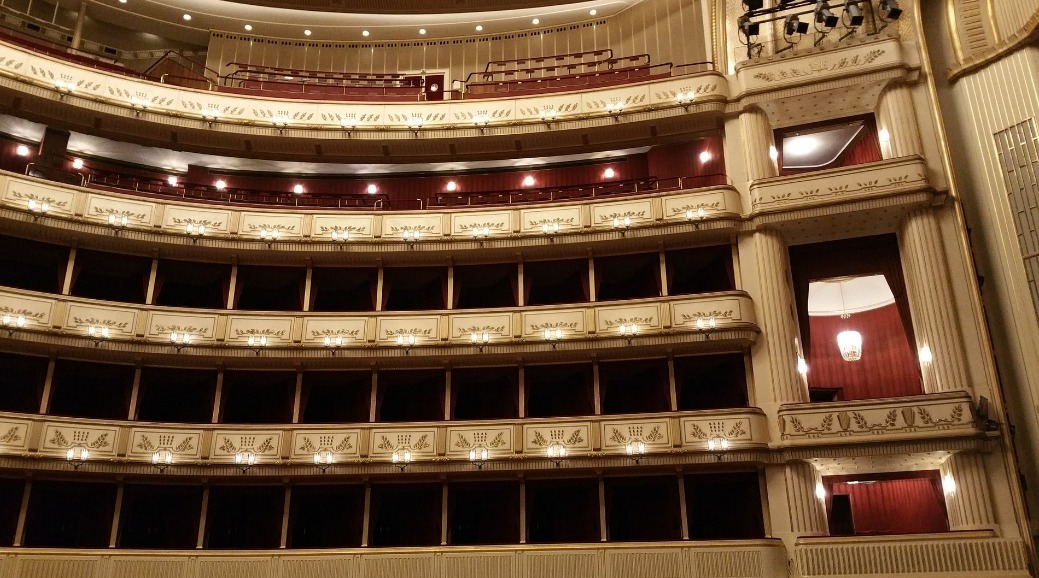 In fact, you can even climb to the top of the cathedral, which is next to the opera house, and enjoy a panoramic view of the city and its plains.
But above all, what would a trip to Vienna be without a little break for a Vienna coffee? I told you, I am a food lover. I even recommend you to order it with an apfelstrudel, a sweet speciality.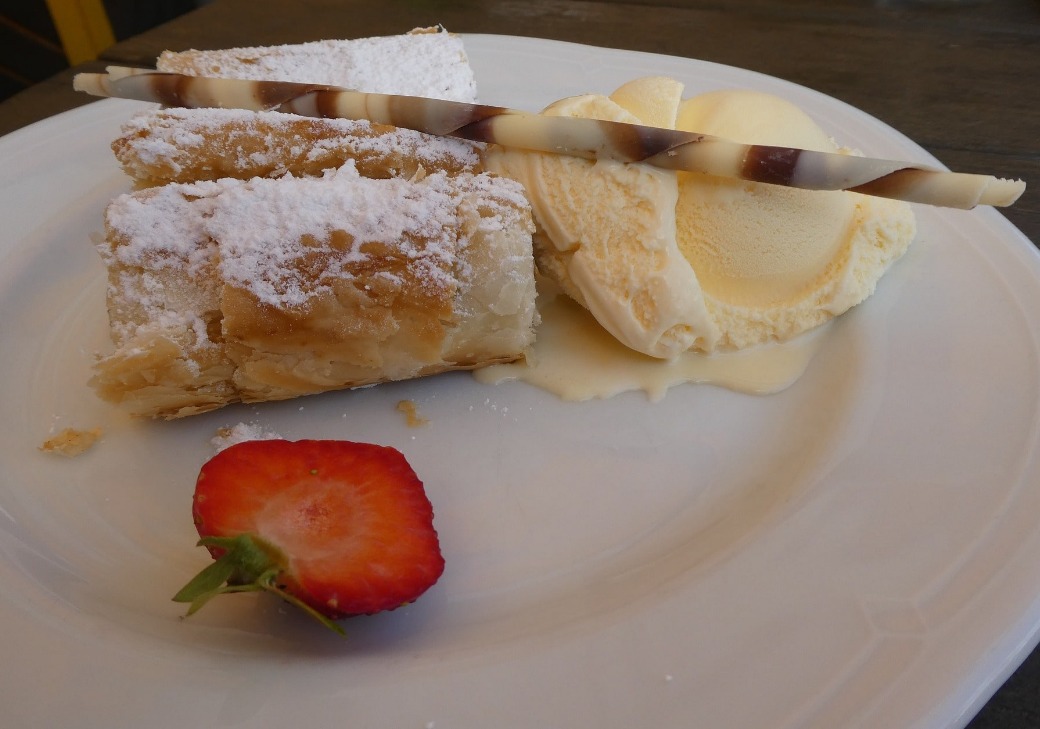 After that, off to Salzburg in the footsteps of Mozart, which is a 3-hour train ride east of Vienna. A smaller city that has all its charm!
This time, I wanted to visit Mozart's birthplace, which is now a 3-storey museum. Thanks to the Salzburg card, I didn't pay anything and I visited with an audio guide. I find it very enriching to travel in time through a person.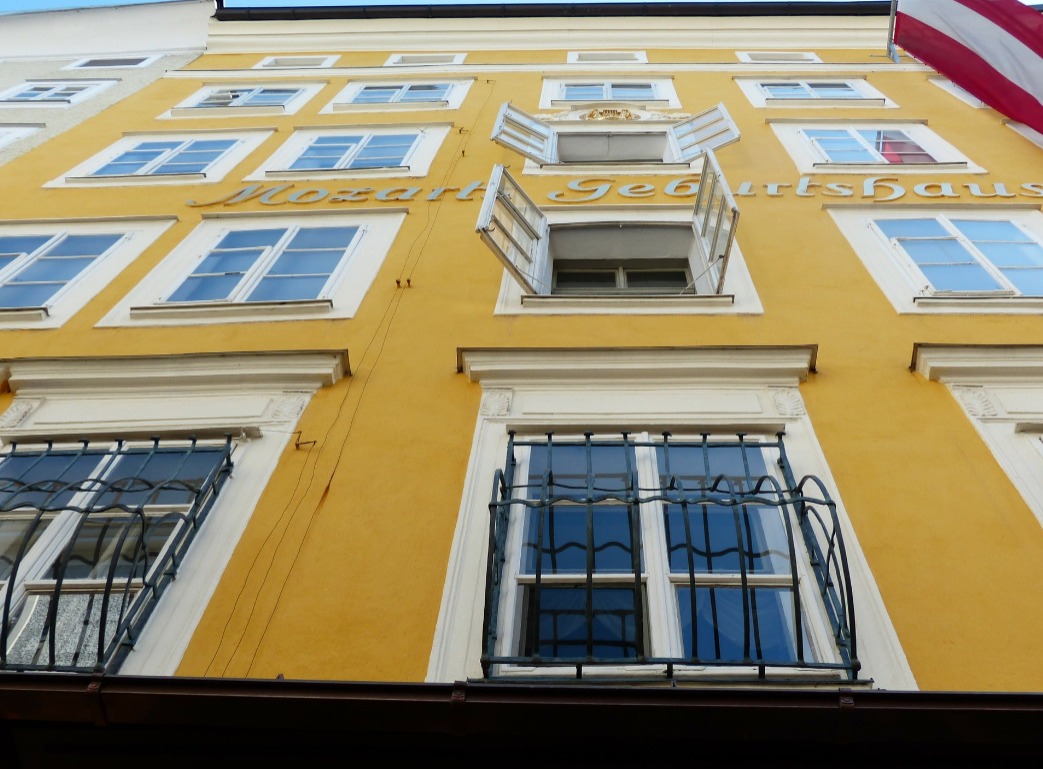 One last step before I give you the recipe for my next dish?
Let's go to Tyrol! I am not a very experienced sportswoman, but I like to go beyond my limits. In the Area 47 Park I found a lot of activities such as treetop adventure course, climbing, canyoning... Adrenaline is so good from time to time.
My next dish is made of landscapes used in famous movies and series, a strong accent and Loch Ness? I'm sure you found it!
Alba in Gaelic is Scotland
It's not a country I would have thought to mention a few years ago in my top 5 of the best destinations in Europe, but in the end I was pleasantly surprised after my trip. You should also try the
"where to go travelling alone" quiz
to find THE destination that suits you perfectly.
As well as being one of the safest countries in Europe with a very low rate of street harassment, Scotland is a country where I have always found something to do, always very different: from cultural and artistic exhibitions to beautiful landscapes to its gastronomy. (Yes again...)
When I needed to escape a bit, I chose the Highlands. At first I hesitated about my means of transport...
Car, van, bike
? And then I discovered that getting around Scotland was actually pretty easy, especially by bus (which is what I did). There are even some companies that organize itineraries from two days to two weeks in the Highlands, it allowed me to enjoy the landscapes every day and in the end it was really convenient.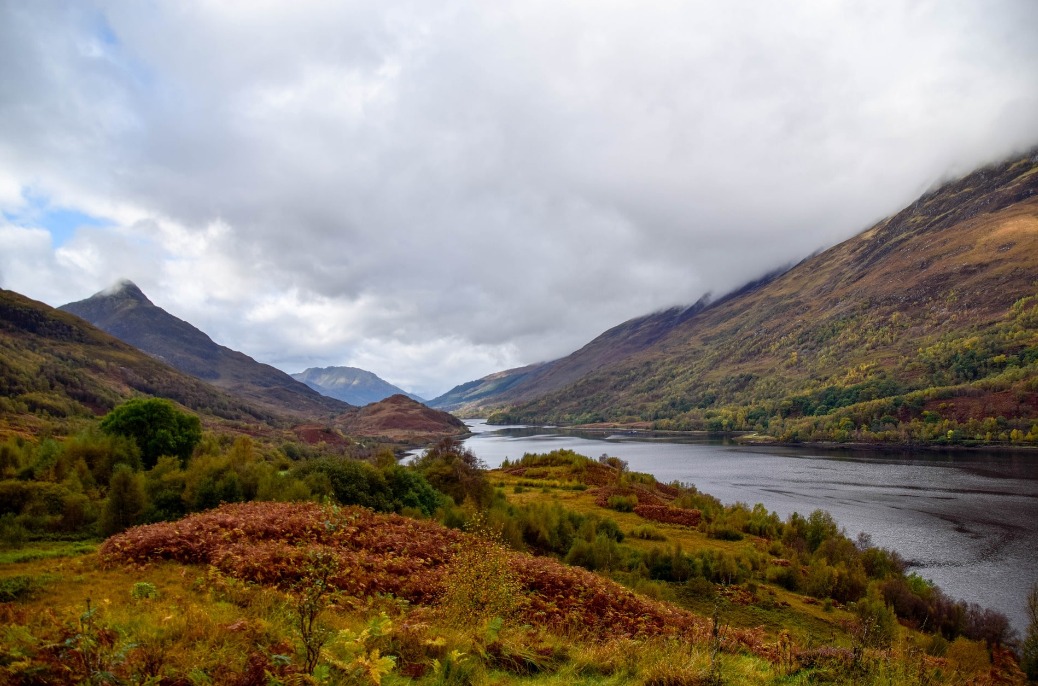 And I couldn't visit Scotland without taking the famous Jacobite Steam Train! Yes, that's right, the steam train that takes Harry Potter to Hogwarts. I did the viaduct crossing and also got to see the mysterious Loch Ness lake during the 60-odd mile route.
Back to the city of Edinburgh, known as the Athens of the North. The city is separated in two: Old Town and New Town. In the old town, I visited the popular Edinburgh Castle which has an great view on the city and its surroundings, the National Museum of Scotland whose entry is completely free with its historical, scientific, cultural and archaeological collections.
In the new town, we can find a Georgian style (because of its king at the time who was called George) with 4 main streets. I'm a big fan of their architecture, it's so authentic!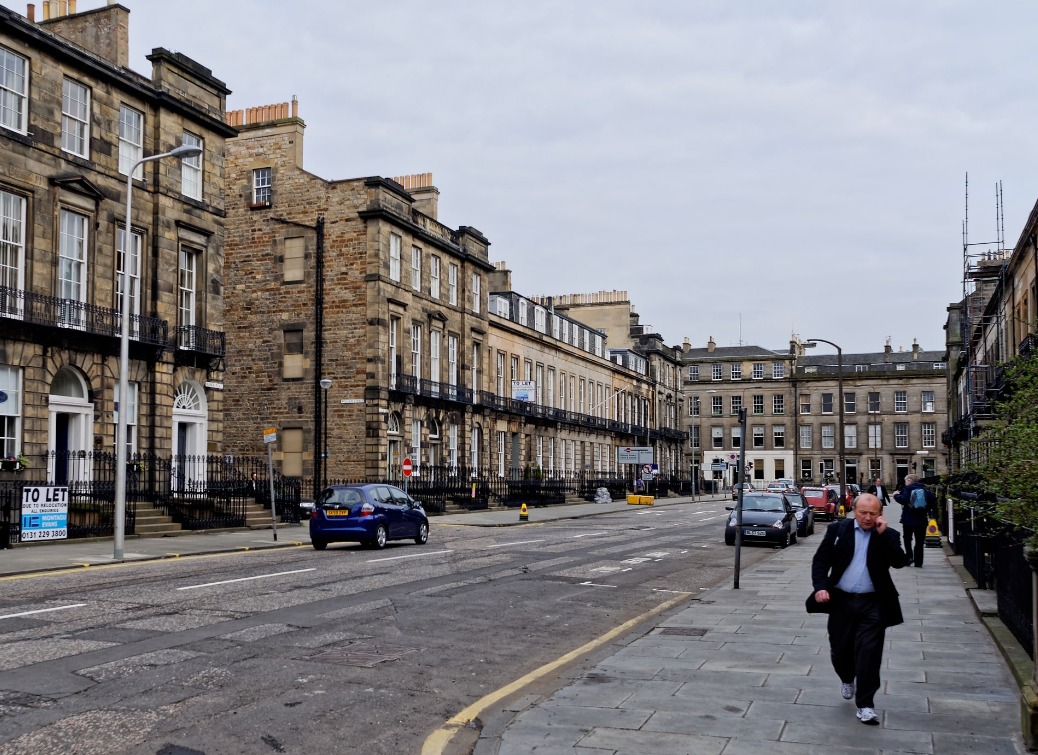 Before travelling, I read testimonies about
shy girls who became solo travelers
. So when I stopped at a small cafe in the afternoon, I managed to get to know a few Scots who invited me to spend the evening for a drink on Rose Street, the famous thirsty street. I'm glad I got over my shyness a bit!
They ended up telling me ghost stories, the speciality of this town. Who better than the locals to tell us these stories, right?
Let's go for my last dish of the 5 best destinations to visit in Europe. Between sea and mountains, in the Balkans, with a mild Mediterranean climate... This one is quite complicated, did you find it?
Black Mountain or Montenegro
It has been established as an independent country from Serbia only since 2006. It is often one of its neighbours that we tend to go to: Croatia. But this small country actually has so much more to offer than you might think.
I found Montenegro to be a safe and open country, the locals I spoke to seemed used to seeing women travelling solo. However, as the country is Orthodox, I was asked for example to cover my legs and head when visiting churches or monasteries, in order to respect places of worship.
For me, it is rather a country that I like to visit in the off-season, in autumn for example, notably for its many magnificent landscapes, such as in the Biogradska Gora national park.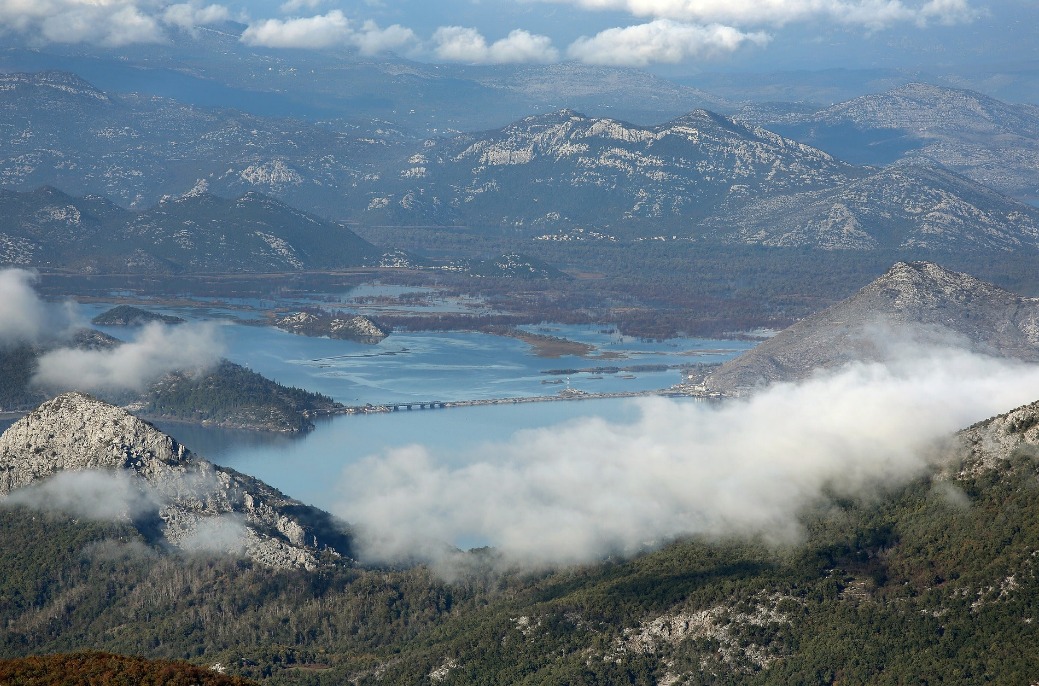 The forest of this national park has a high diversity of flora and fauna as it holds more than 26 ecosystems. Impressive, isn't it?
I did a very nice hike where I was able to observe the natural space of many animals. That's what I love when I go for a walk: to meet them and observe them, while being very respectful of their environment.
After that, I went to Kotor. It's a beautiful medieval city which is a Unesco World Heritage Site. Walking around Kotor is a bit like walking through a labyrinth, you get lost easily.
I also passed in front of the Clock Tower which is very famous since it works since the 17th century!
I wanted to honour my small sporty side and went up to the high walls of the fortress where I found a breathtaking view of the whole bay.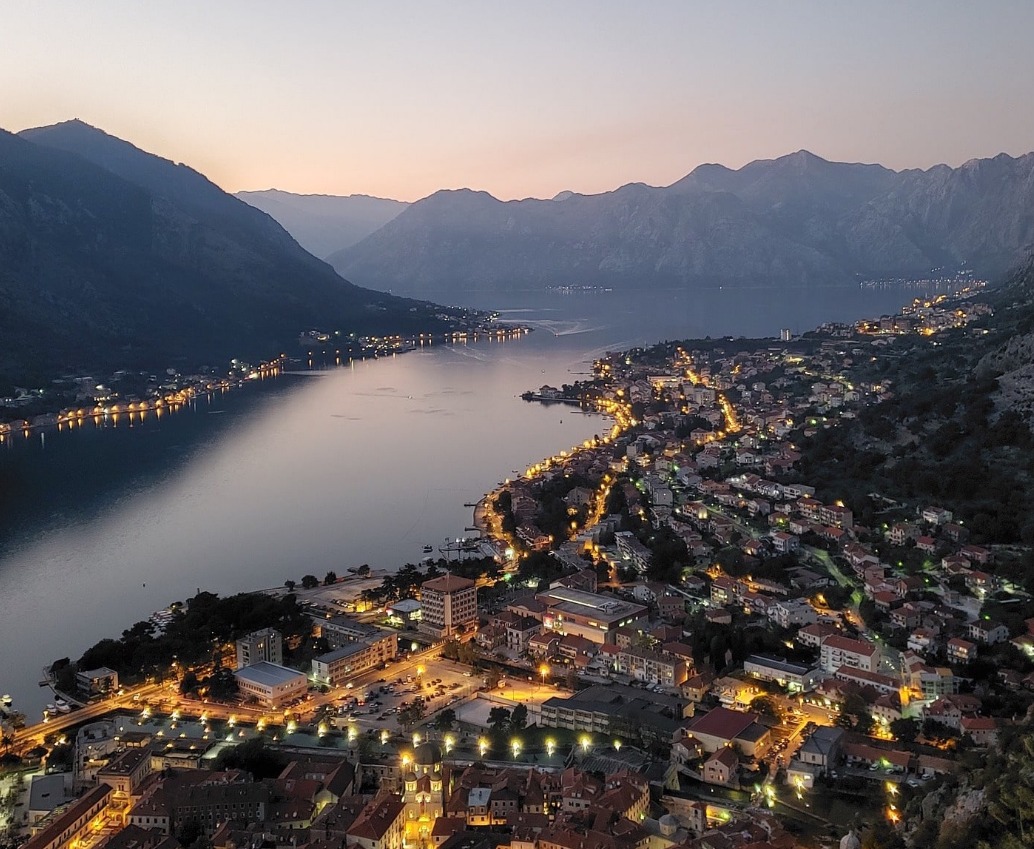 Shall we finish with the place that made the biggest impression on me? The national park of Mount Lovcen, which is said to have given its name to Montenegro because Crna Gora means "the Black Mountain".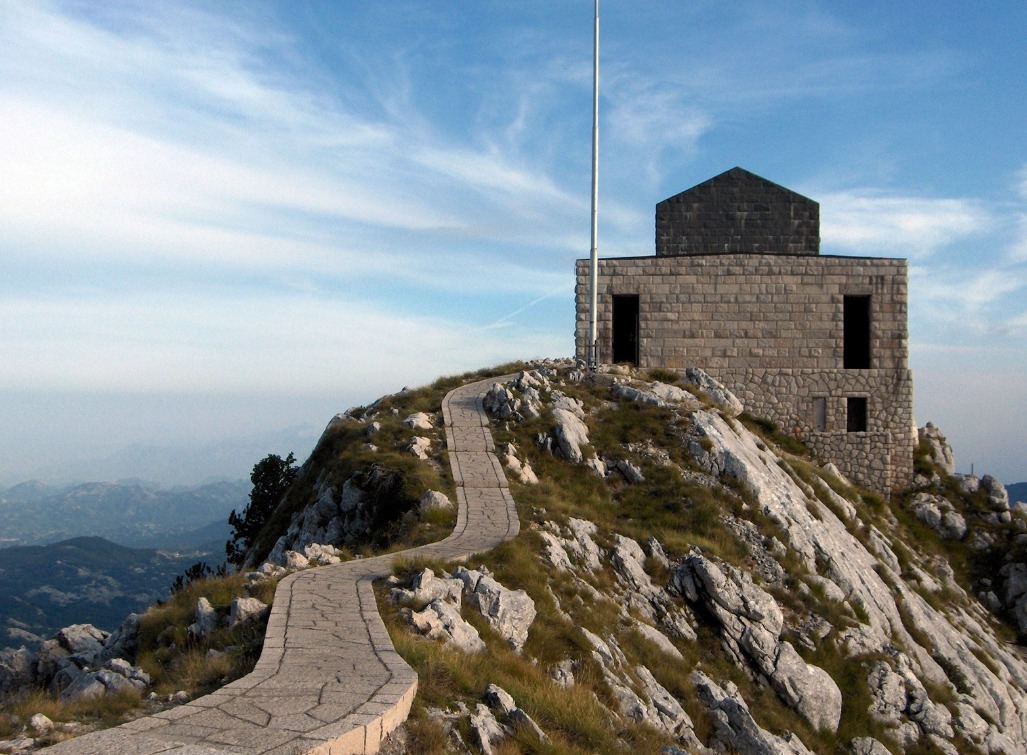 Breathtaking view, right?
What I love about my top 5 of the best destinations in Europe is that you can find so many different landscapes and activities in all seasons.
If you want to go beyond Europe, I invite you to take a look at the top 5 destinations for solo travel in the world.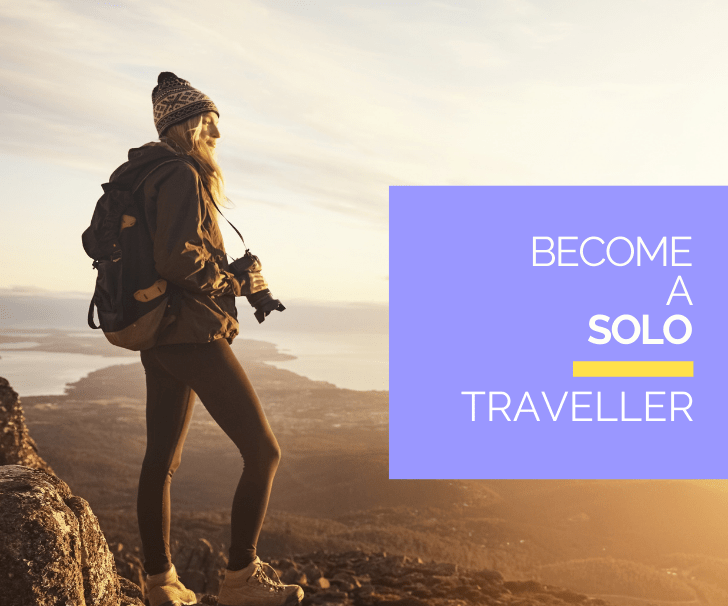 ADVENTURE
|

FOOD

|

TRAVEL

The editorial team:

Whether you are an avid traveller or a first-time adventurer, all NomadSister editors are passionate about travel. They share their advice and experiences with the desire to give you wings!

Who are we?