/
/
Let's talk about SEX…Surfing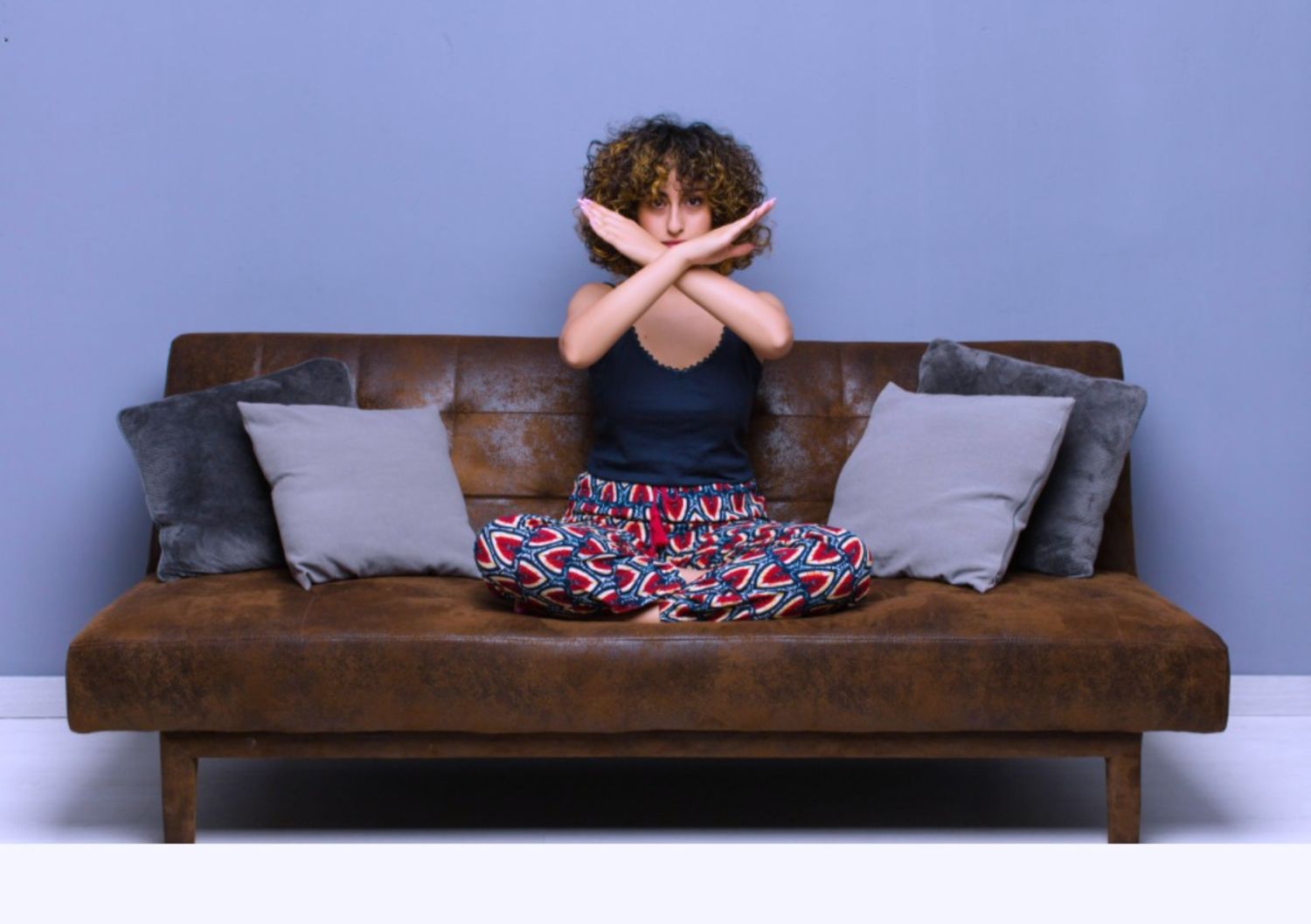 When I talk about my solo trips, a question I'm constantly asked, ''Are you not scared about your personal security?''

I would be lying if I said I was never scared. Our world isn't that wonderful! When talking about men who travel solo, they too are vigilant, they also take risks, they also find themselves in complicated situations sometimes; so why not us women?

Under the pretext that we are (supposedly) more vulnerable, we should stay wisely at home and not taste this freedom?

Yes, solo travel involves risks. Crossing the road, too. But you would still cross the road, and you would also look both sides while you do so to avoid being crushed into a pancake by a bus, right?

Well for me it's the same, when I'm in a country I do not know, I look around, I observe, all my senses are on the lookout. You have to live it to understand it, but it is in these moments that I feel the most alive.

If I do not have this anymore, if I find myself every night on my couch with the feeling that everyday is the same… I will be afraid to go out. Isn't that more scary?

Without trying to judge anyone or trying to sound superior, sometimes, to the same people who ask me this question "aren't you afraid about your personal safety?" I look deep into their eyes, I search in their voice, in their smiles, their gestures… everything seems off, while it should be shiny. I sometimes feel that the epidemic of living dead has already started.

I have experienced some dangerous situations, and they all taught me something. I wanted to share in this article one of my three assaults that I experienced during over 10 years of travel.



1. My "sexsurfing" adventure

Budapest, September 2011.
It's my first day in this beautiful city. I'm hosted by Mark who is sharing a flat with another roommate, Lili. I contacted him thanks to Couchsurfing, a free accommodation platform. He's got a nice profile, some very positive comments, everything seems great.

I come to his flat, warm welcome, everything is perfect…except, where is Lili??? "Oh! I did not have time to change my profile but I just moved out and I no longer share my flat with a roommate"
DING! The little alarm saying "What a bad excuse!" lights up in my head. But this guy looks really nice so, no need to panic. "Actually, I have a smaller apartment, no room for you, but the sofa is comfortable"
DING DING!! Hmm ……But it's true that the sofa looks comfortable The afternoon is great, Mark shows me Budapest and tells me stories which make me somehow worried.
The evening comes and it's time to sleep… He said to me: "Tomorrow I have to get up early for work, and I have all my things in the living room, so it's more convenient for me if you sleep in my room and me on the couch, it does not bother me not at all"
DING DING DING DING DING!!!!! I really feel the confusion, but at the moment I do not know what to answer because it's confusing to me, the guy is so adorable, I dare not tell him that I dislike his proposal, my politeness makes me answer "thank you, it's really nice", but…I feel trapped. I take all my belongings and go in his room, I close the door, there is no key to lock it.
On his desk, a pile of paper, I see a postal envelope in a corner, I took a look. It's his name, this address, and the stamp indicates that it was sent more than a month ago … No time to change his profile? I begin to tell myself that there has never been a Lili.

I lay on the bed all dressed, with my belongs within my reach. A few minutes later: Toc toc toc… "Sylvie, can I come in? I forgot something for tomorrow" No time to answer, he enters. He smiles at me, apologizes, always very polite, fetches a USB key on his desk… then he approaches me. I don't remember exactly the sugar coated blah blah that he pulled out on me. But he ends up sitting on the bed and says: "It feels funny to have such a pretty girl in my bed" Silence weighs… Because me, I find him nice, but physically, I don't like him at all!!! He goes on:
– It's hard to be a gentleman, I feel like jumping on you..
– No, no. But I do not feel like it, sorry.
– I was not nice enough to you?
–Yes, but I do not feel like it. (Here my tone starts to be harsher).
He puts his hand on my legs and with a disgusting gentleness he said to me: "I do not want to hurt you! I just think we had a great day, and I like to have fun in life, don't you think we have to have fun in life?"
The discussion continues, this guy becomes really annoying and insistent. It pisses me off. I slap his wandering hand off my body: "First you stop trying to flirt with me, now you get out of this room, otherwise I will. And I won't hesitate a second to make a complaint against you." He answers me, always with his manipulative kindness: "Relax, you misunderstood me, it's nothing, it's okay, just a kiss and I'll leave" And Mark suddenly leans over me to kiss me on the mouth. I scream, I push him away, I jump out the blankets, I grab my bag, I run away while he says "But where are you going? It is late, I'm sorry, stay!" blah blah blah.

A few seconds later I'm on the street, in my socks, but with my bag.
It is 11 pm, it is cold, in a city that I don't know. I have no idea where to go, yet I feel so relieved. I start walking. Everything is closed at this hour. Except one MacDonald! I dislike MacDonald, but I am glad to find one now. I go in and ask an employee where I can find a hotel. She does not speak English. Hard to explain her what happened, but she notices that I'm in socks. "Problem? Problem?" she asked me. "Yes problem. F *** ing big problem!" , I fall in tears. The other employer comes, she does not speak English well. I showed her that I am looking for a place to sleep. They talk to each other while they look at me. Then one of them said to me: "Ok ok no problem, come with me." 



2. What happened next

I spent three wonderful days in Eszter's family. Believe me, she even went to get my shoes back!…… While hitchhiking on the Hungarian roads that lead to Romania, I thought about that night at Mark's again. The trap was well wrapped. I wonder how many girls fell into it or felt compelled. I left him a devastating comment on his profile. The next day, his profile no longer existed. 

Trust your instinct. React more quickly, without ambiguity, be always ready. My look is sharp, I feel stronger. 
Three months later, out of curiosity, I searched and I found out that Mark's profile was again on Couchsurfing, same positive comments, same speech… and Lili was still his roommate! The trap was set up again. I pointed this out to the administrators. l later heard so many stories about sexsurfing, just search google by yourself. There are other Mark's. This will not stop me from continuing my journey to feel alive. It's my right. Because "Mark's", in the end, are very rare. 

I will never repeat it enough, people are good, they are generous. I met so many extraordinary people on my way… So yes, I encourage all women to do the same, to discover who they are, to experience this feeling of living. 

I love the slogan of this site NomadSister: The world is yours too! So, let's go girls!
ADVENTURE
|

PORTRAIT & MEETING

|

TRAVEL

The editorial team:

Whether you are an avid traveller or a first-time adventurer, all NomadSister editors are passionate about travel. They share their advice and experiences with the desire to give you wings!

Who are we?