/
/
My homestay with seven amazing hostesses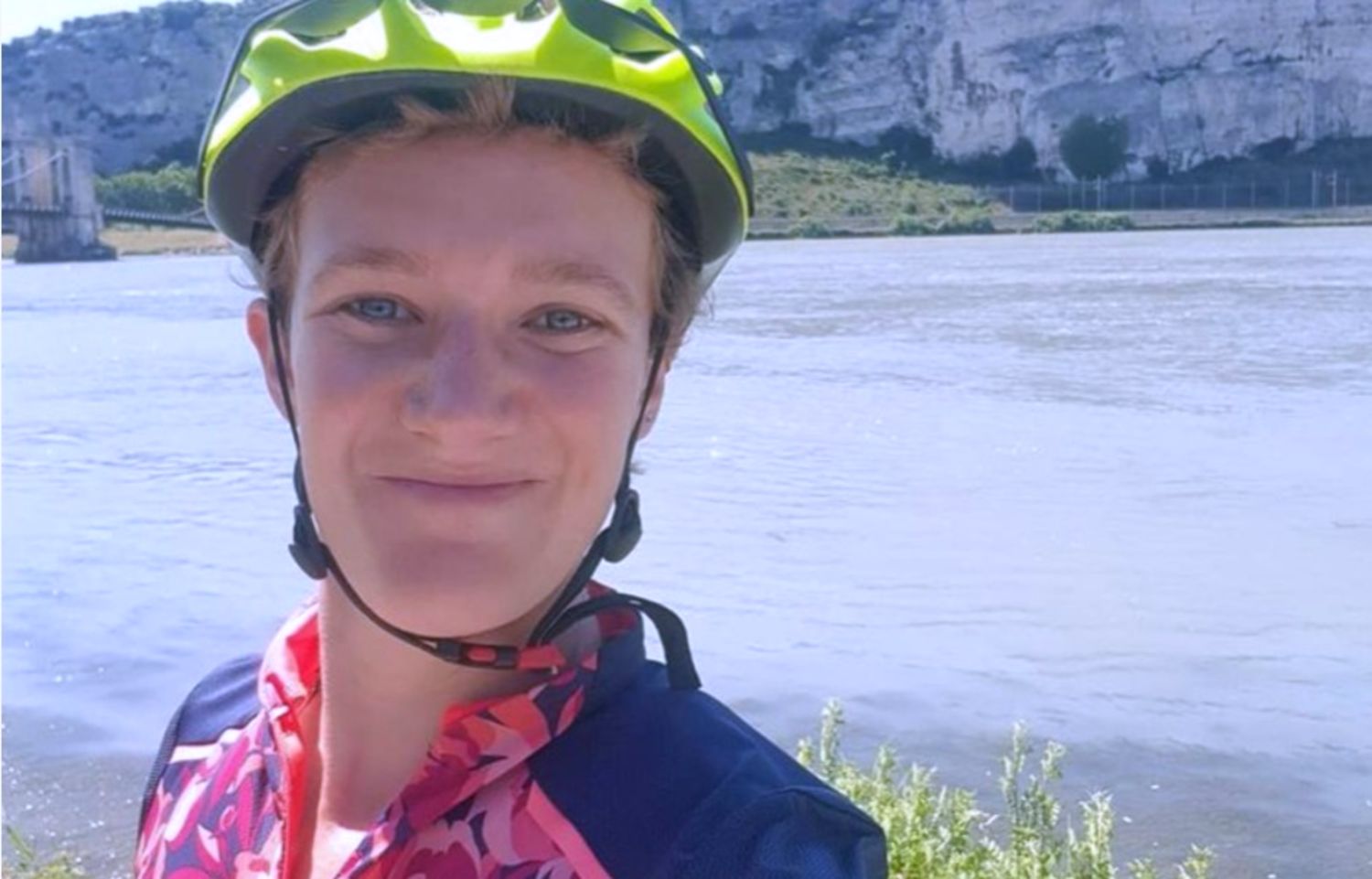 I discovered SisterHome by chance, at the beginning of 2021, when a friend told me about it as part of the "Challenge La Voyageuse 2021". 


I was in the process of preparing a solo bike tour of France, which fitted in perfectly with the goal of the challenge, which was to travel staying at local people's homes. I decided to sign up "to see"... And I was not disappointed! I was able to take advantage of the "3 months" pass as part of my challenge to be accommodated. 

I had 7 wonderful encounters thanks to SisterHome: I was graciously accommodated by Gloria and Clarence in Illats, Catherine in Toulouse, Sandra in Lyon, Véronique in Reims, Sophie in Fécamp, Alexandra in Le Havre and Emilie in Plevenon. 


Here are my testimonials of these beautiful meetings:
May 31, 2021: My homestay with Gloria and Clarence  (Illats)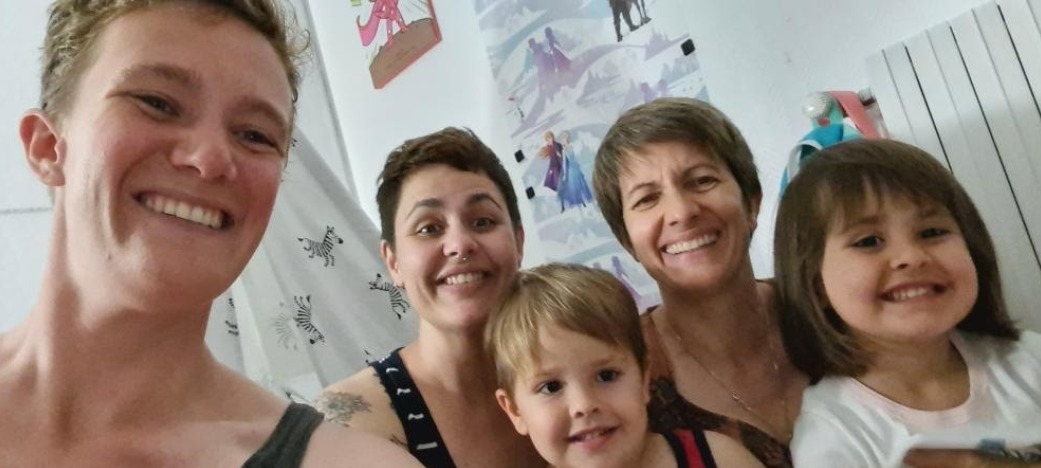 After a long day spent pedaling from Bordeaux, and heading to Toulouse, I finally stop at my hosts' house tonight: Gloria and Clarence. It's the first time I use the website "SisterHome" to travel with a host (I'm already used to this kind of application via WarmShower). So I don't know what to expect yet! 


Gloria opens the door and introduces me to her family: Clarence, her wife, Eneya and Noam, their twins. 


A little tour of the house (and introduction to the cats of the house!): a big house in a small and quiet area, with a huge barn to store my bike, a great living room "fire corner", and another "living corner", play areas for the children... And a tattoo parlour! Gloria is a tattoo artist, and her salon is at home :) 


I spend a great evening, playing with the kids, chatting with the mums, and exchanging our experiences over a great meal. Then a well-deserved rest in a guest room, in a good bed. 


The next morning, while I was supposed to leave early, and while discussing with Gloria about her work, I finally stay a little longer, and take the opportunity to get a tattoo.... 3 times! And enjoy a last lunch in their company. 


I will always keep an indelible memory of my bike trip, and of my first experience with SisterHome;) 


Thanks to Gloria and her wife Clarence for this wonderful moment of  homestay trip in their company <3 (and also for all the other good  accommodation's  addresses  for the restof my journey!)
June 11, 2021: Homestay with Catherine (Toulouse)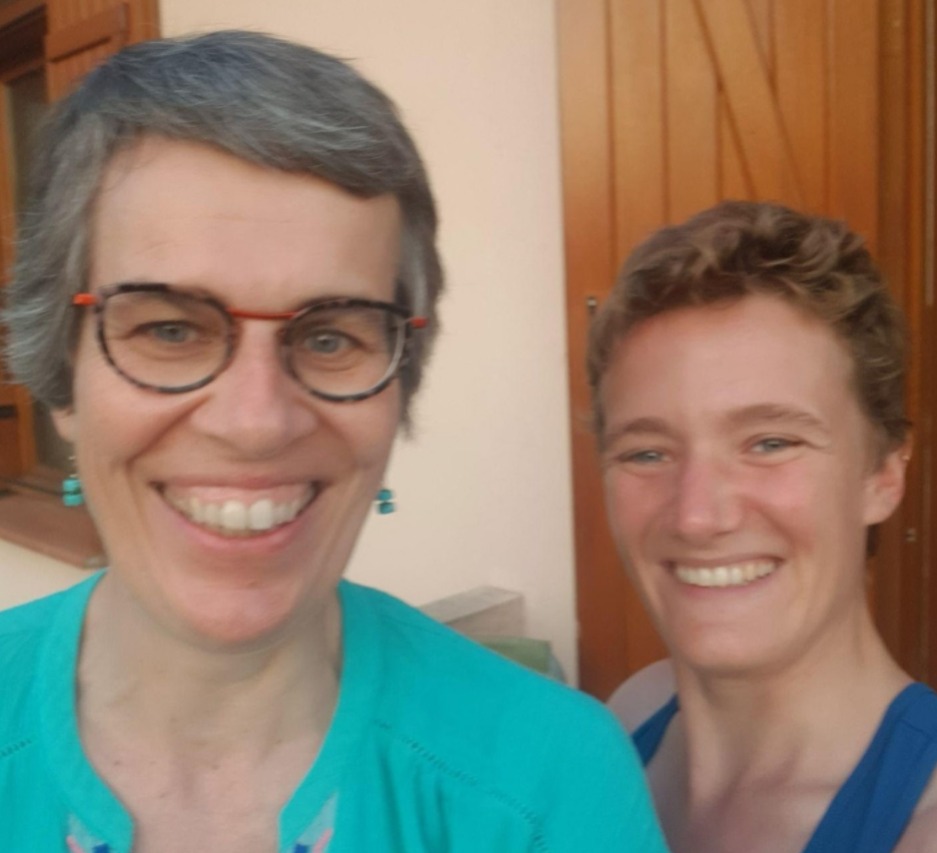 Following some unforeseen events on the planning, I let Catherine know a little bit late about my arrival... (2 days before...) my homestay but she accepts all the same to welcome me with pleasure! 
Very accommodating, she gives me a very warm welcome in her big house in the outskirts of Toulouse. I have a secure place to put my bike in, a small cup of tea at the reception, and a hot meal waiting for me after a good shower (in a room just for me)! 


Catherine is a violinist, a singer (she has her own singing room on the ground floor of her house, where she gives lessons), and she's an avid photographer! We have a great time chatting on her balcony during the meal, and then she gives me the places to visit in Toulouse for the next day: I didn't miss a single one! What a pleasure to be so well received and to be able to benefit from local advice: it saves a lot of time and makes the visit of the city even more beautiful! Thanks to Catherine for her great welcome, her adaptability and her smile! 


June 28/29/30: Homestay with Sandra (Lyon)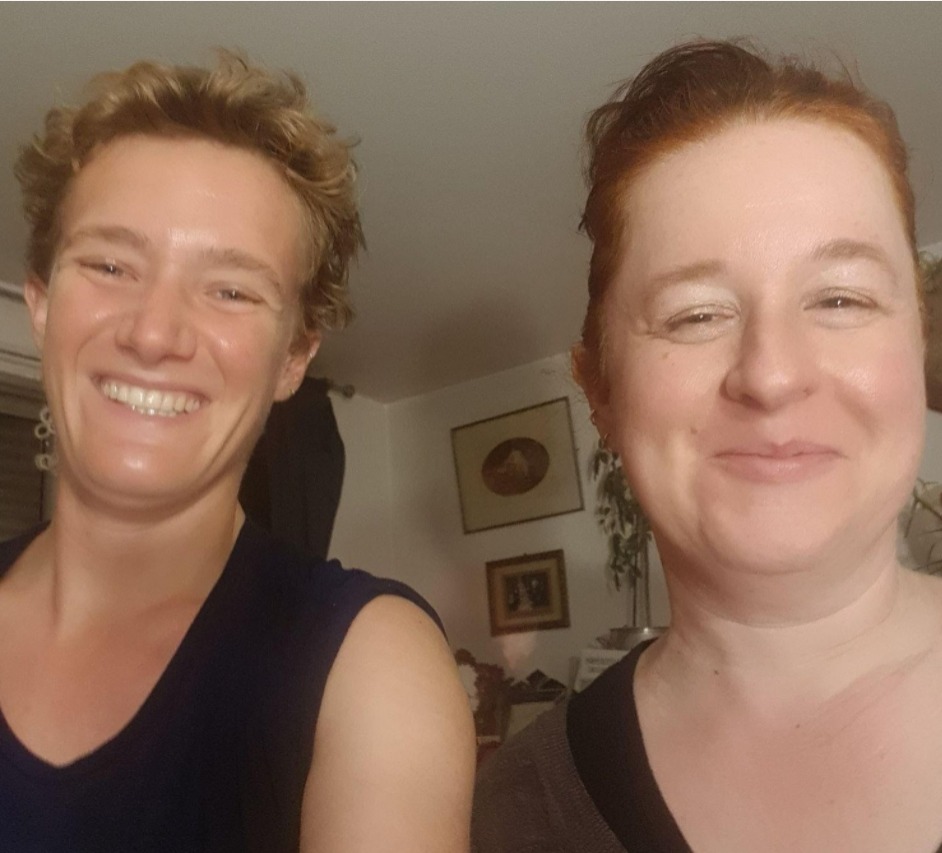 After some mishaps and difficulties to find someone to host me, it's Sandra who answers (very quickly!) positively to my request! I put my bags in her flat, very well located in Lyon, from where I can easily access the city centre via public transport. She leaves me in perfect autonomy when she is at work, and gives me plenty of advice to visit the city. 
The first evening is memorable: a meal in a small restaurant, then a pub in a crazy atmosphere thanks to the the French football match! (which we lost in a penalty shoot-out...). Sandra made me discover great places in Lyon; once again, this is the advantage of a homestay. 


We also take our time to talk about ourselves, our experiences... Sandra has a passion: hunting for atypical objects: her living room is full of them, and I love this vintage side of her! She is also a volunteer at the Cité des Frères Lumière, which I didn't know and which I enjoy discovering. Everything went so well, that I decided at the last moment to extend my homestay by one day (so one more night) at my hostess' place! 


Thank you Sandra for your warm welcome and personality :D



July 8: Homestay with Véronique (Reims)
 
Tonight for my homestay trip: heading to Véronique's house in the centre of Reims! She gives me a great welcome: introduces me to the place (a beautiful house with a guest room with a balcony, a big yard for my bike.... And a washing machine for my clothes! Super useful when you travel by bike). Véronique briefes me on the things to visit in Reims, gives me a copy of the keys to leave me autonomous on my day of visit, and even leaves a little welcome gift for me: chocolates on my bed :D 



The morning after my departure, Véronique (who is a volunteer guide) takes some time to show me around the Basilica of St Rémy: it was great to be able to benefit from her knowledge, and to spend this time with her! Thank you again for this welcome and these moments :) 



I forgot to take a picture with Véronique... But I will come back to see her!
July 15: Homestay with Sophie (Fécamp)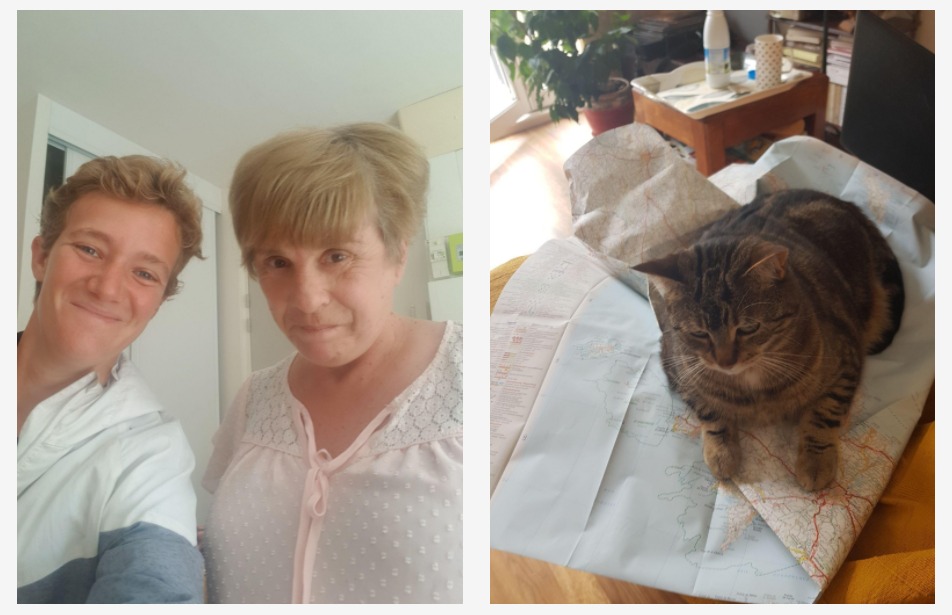 After a big day cycling yesterday, I'm glad to find a good bed to rest tonight at Sophie's: she lives in a lovely flat in Fécamp. She prepared a home-made quiche for my arrival, with an ice cream for dessert! (and it's a great pleasure to be so well received). We talked a lot: about my project, her experiences, her passion for painting, and her "swimming" spots in Fécamp. Sophie is very active, optimistic and full of life. I am delighted to have shared this evening with her (and Mousse, her cat :) ). She is extremely kind! Thanks again for everything :)
July 16: Homestay with Alexandra (Le Havre)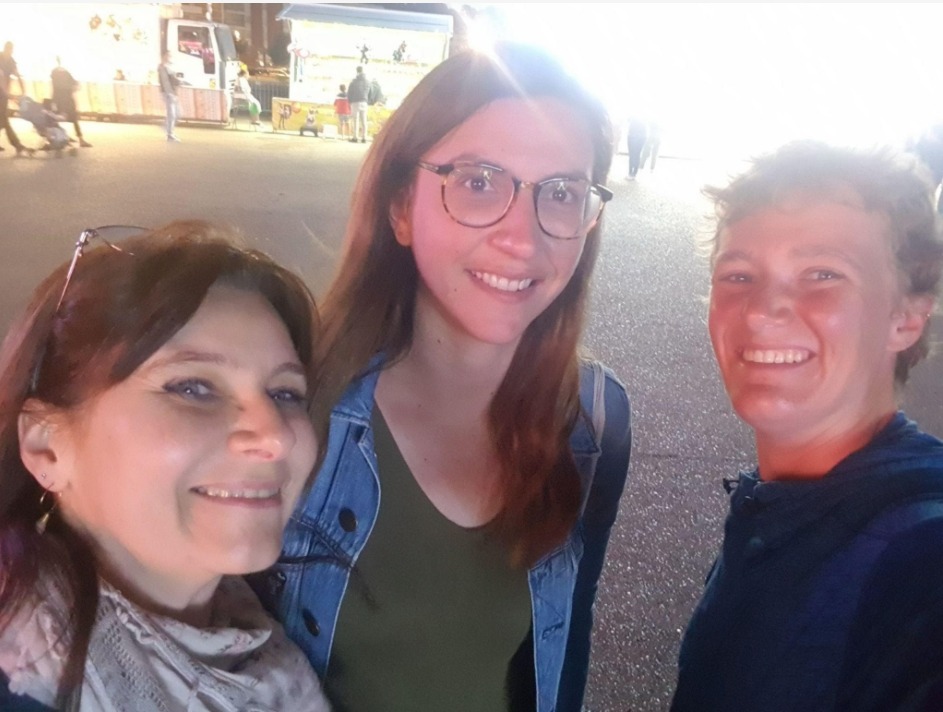 I'm having so much fun meeting the hosts that I decided to do as much as I can on what's left of the way! So tonight I'm hosted by Alexandra. I am very well received when I arrive: just in time for the aperitif, which she shares with a friend! Then it was time for a good meal: pasta prepared especially for me (nothing better than starchy food when you cycle all day). We talk a lot about our life experiences: Alex has also already lived the solo journey: through the footpaths of Compostela. 
After the meal, a little surprise (because unexpected): a private visit of the city of Le Havre, which I don't know, guided by Alexandra and her friend Sylvia. It's so great to discover the city and its spots with locals; we learn a lot of things, and especially to look at the city a bit better: its street arts, its atypical architecture, its history.... 


The next day, I have the (good) surprise to see that they even prepared my lunch for the next day! Thanks again to Alexandra for her warm welcome, the availability of the room and the wonderful night visit that I tell everyone about!
July 24: Homestay with Emilie (Plévenon)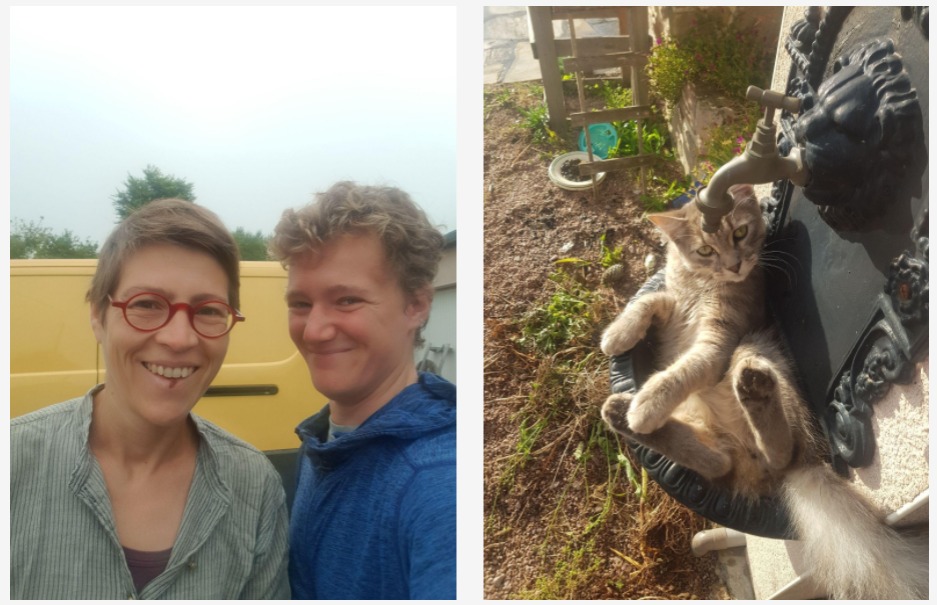 It's unfortunately the end of my Traveller's Pass... I leave to the end of my trip my homestay at Emilie's home for a night in Plévenon in Brittany. There are plenty of drops in this area, so I arrive at her house and at Peio's, her little boy, quite tired! Emilie was kind enough to accept to host me the day before she went on holiday. 
I would sleep in the back of her van! Emilie is very handy: she has 2 vans, which she fitted out herself, she dries plants and herbs, has a small garden thanks to which I was able to have strawberries for the next day... Like me, Emilie lives at 100 km/h! So we have a lot to talk about :) 


I also meet the 2 cats: Aya and Pistache, 2 adorable little balls of fur. 


It's after a good and invigorating night that I take the road again on my saddle... and that Emilie and Peio take the road to holidays! Thank you for this great moment <3


Conclusion: 
I can only recommend "SisterHome" website a thousand times to all women who want to do a homestay, want to travel alone, in safety, or just want to meet other women with incredible life stories! I have met nothing but wonderful people. 


Travelling by bike, they were able to adapt to my rhythm and my needs, and to respond quickly to my requests (I sometimes sent several requests to be sure to get an answer). 


I have very good memories of my nights: visits, aperitifs, restaurant and bar, very rewarding exchanges, and even tattoos! Thank you for making me live all this <3 


As far as the  SisterHome team is concerned, I can only applaud them for all the work they have done: quick answers, profiles checked very regularly, reactivity bordering on perfection, a flawless listening and a follow-up to the point. I took great pleasure in talking to the team, and in using their services. 


I had the chance to go far in the "ChallengeLaVoyageuse 2021", and I can never thank them enough for that, nor for the follow-up and encouragement throughout my journey. 


The website and the team have been a real support for my project of cycling around France: almost indispensable, it is thanks to La SisterHome ifI was able to keep unforgettable and unique memories during my trip. 


Thank you again for everything, I would do my trips with you again, that's for sure! 


ADVENTURE
|

PORTRAIT & MEETING

|

TRAVEL

The editorial team:

Whether you are an avid traveller or a first-time adventurer, all NomadSister editors are passionate about travel. They share their advice and experiences with the desire to give you wings!

Who are we?