/
/
What to do about violence against women across the globe?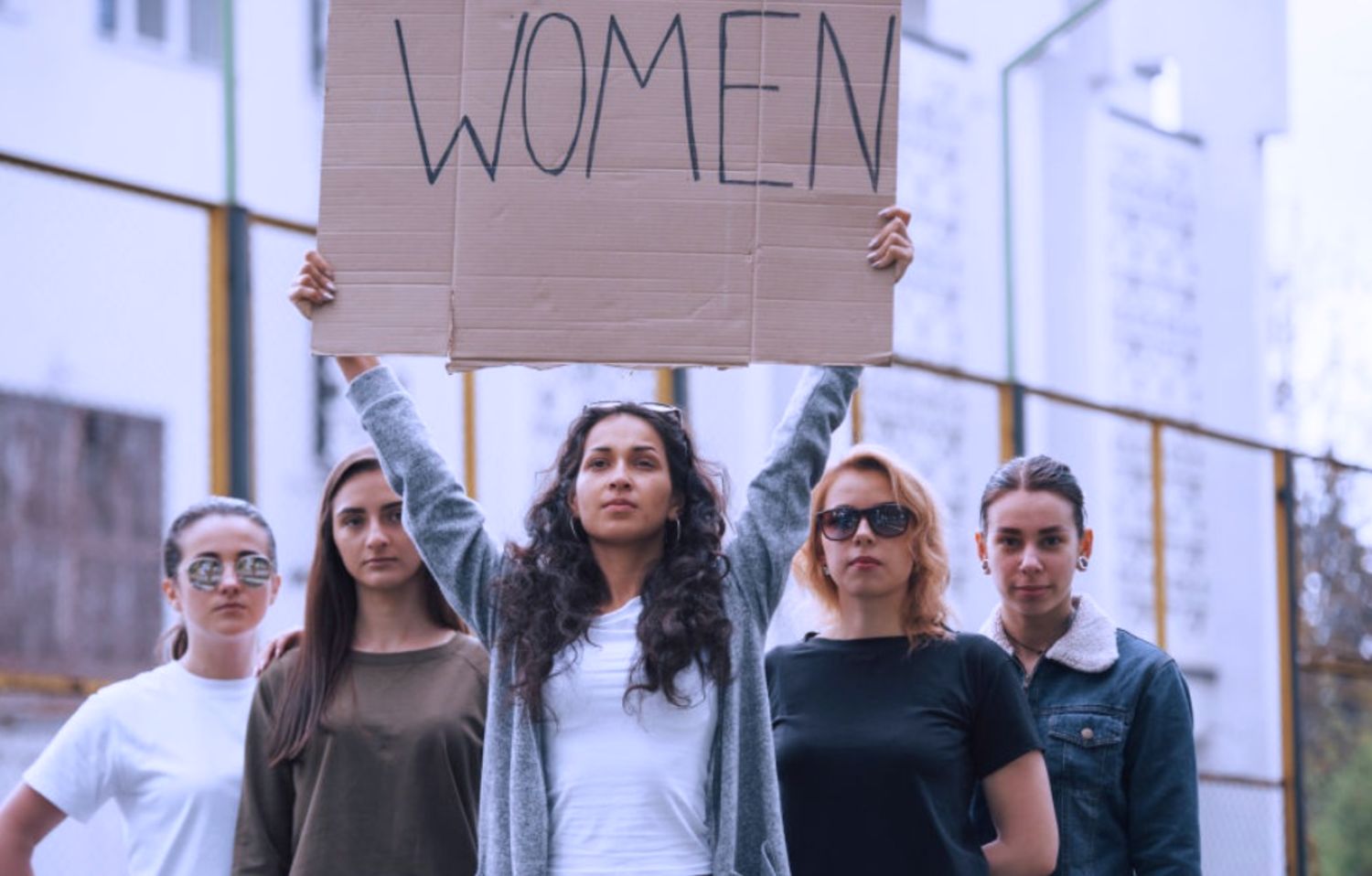 One is not born, but rather dies a woman.
In 2020, gender still draws the dangers to which we will be subjected in the course of our lives. Equal opportunities are therefore still far from being achieved.
But let's respond to their violence with education. 
To their strength, let's oppose our solidarity. 
I therefore propose that you learn a little more about violence against women around the world. Figures that are difficult to swallow, but also good examples to follow to prepare our weapons against a common enemy to be definitively defeated: social injustice.
The relationship of domination of a man over a woman is therefore so entrenched that women find themselves victims of their own family, of their own environment. The place where they should, in my opinion, feel the safest, their home, becomes a place of danger.
Only 52% of the women with a partner (married or not) will be making their own decisions about their sexual relations or their contraception in 2019. 200 million women alive today do not even have the right to feel sexual pleasure because they have been excised. 
Not only are women in danger at home, but 1 out of 2 women around the world do not even own their body because they seem to belong to their partners... And others do not even have access to sexual pleasure. 
71% of the victims of global human trafficking are women and girls in 2019, and 3 out of 4 of them are sexually exploited.
Women are therefore still considered as objects of merchandise around the world - sex objects with tangible commercial value. Their bodies still do not belong to them, and on top of that, they have a price. 
For a woman aged between 15 and 44, rape and domestic violence represent a greater risk than cancer, road accidents, war and malaria combined. In 10 years, more girls are killed for being girls than there have been victims in all the genocides of the 20th century (Half the Sky, Nicholas Kristof and Sheryl WuDunn, 2008).
These latter data ultimately summarise everything that can be found on the subject. 
Why are women victims of such pains?
Why does the female gender engender so much violence? 
What is patriarchy?
A little exercise now. 
Who are the best known authors? 
Who are the great heroes of history? 
Who are the most famous artists of the last centuries? 
Who commands churches, mosques, synagogues, temples? 
What I am trying to make you understand with this test is the omnipresence of men in our histories, in our societies, in our cultures. Men have always had, throughout the world, a power greater than women, a more important role, determined by a patriarchal development in their favour... A development in which they themselves have participated precisely to assuage their authority.
As a consequence, we now find ourselves with countries:
Where religious authority, established by men, seeks to control women's bodies - I'm talking here about all monotheistic religions.
Where the political authority votes with difficulty for rights that concern only women - abortion is still discussed in the United States and Poland, to name a few of them.
Where the family authority imposes conduct on its female representatives - 750 million women were married before their 18th birthday in 2019.
In a world where male superiority is still dominant in many countries (and I insist, even in the richest areas), it is finally no wonder that the status of women is so deplorable. 
As long as some men continue to believe and nurture a superiority over women, as long as others also fail to understand all the privileges they enjoy over women, we cannot expect the equality we deserve.
The first thing to do is to ask ourselves this question.
You are already on the right track!
The fact is that ignoring the problem means accepting the system. But thinking about ways to change things is already a first step.
Talking, discussing, exchanging. It is a second step towards change: explaining the situation to others and launching the thought process in them as well. Communicating these figures, looking for others, sharing them and gradually awakening the world around you. 
It is well said that the world is smaller than we think: we could quickly get around it if we all put our minds to it.
This is even easier with social media, whose importance and weight should not be underestimated. These are the weapons of today: with a little help, you can reach hundreds or even thousands of people, who in turn can reach others.
A process that often turns out to be viral, but in a good way... and then honestly, I prefer a pandemic of awareness about violence against women in the world to a pandemic of coronavirus.
Because speaking out on the subject and rising up against it definitely works.
A bit of optimism to be inspired by the best.
In Mexico and El Salvador:
As a result, violence against women ends up being condemned.
I dream of a world where gender does not define social status. A world that we can walk through without encountering such violent inequalities. An ideal world where men and women will not be pitted against each other, but in full parity.
And you, are you also a feminist?
The editorial team:
Whether you are an avid traveller or a first-time adventurer, all NomadSister editors are passionate about travel. They share their advice and experiences with the desire to give you wings!
Who are we?